FAQs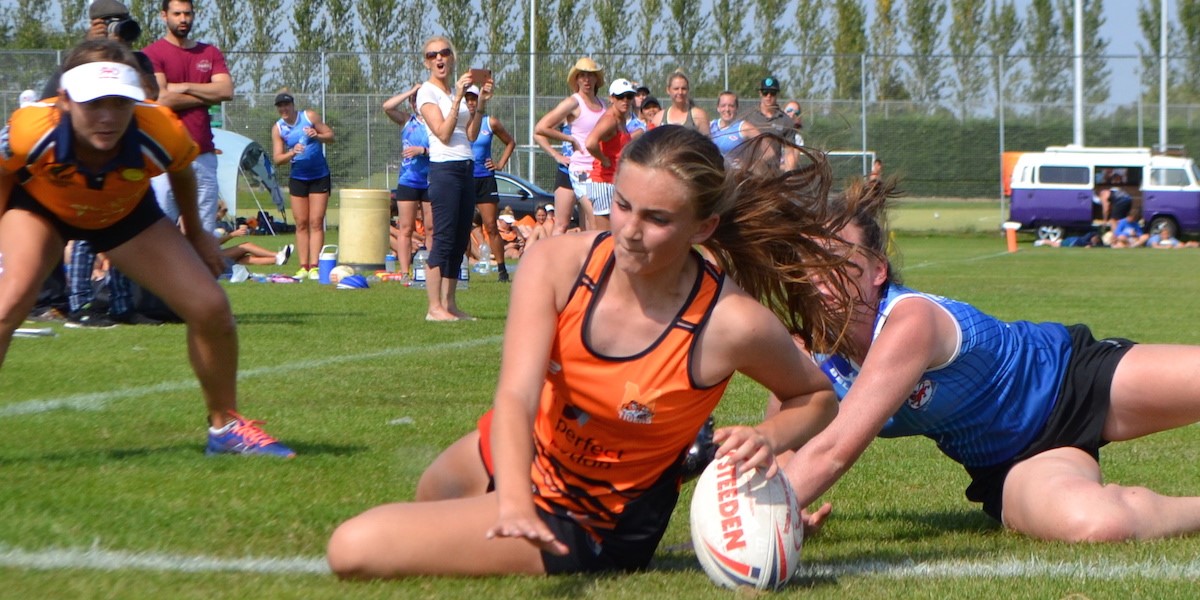 What are regional franchises?
These are the areas in which the country has been split up in to. See the regions here
How do I get selected?
Regional Leads, Regional Managers and Regional Coaches of the teams in each region are responsible for advertising and administering at least one 'open' trial which may be attended by any player eligible for that region before selecting their final squad. The format and timings may vary from region to region. Contact your lead for more information.
How many players are in squads and teams?
Regions are free to have whatever size training squad the regional coaches see as appropriate. The squads will need to be cut down to 16 players per team for the tournament
Are regional teams open to any player?
Nationals is used to develop players in each region who are eligible for England selection. Regional coaches are only able to select those players who are eligible to be selected for an England squad. All players must have full membership to play
I am currently injured. What are my options?
Contact your regional lead for more details regarding the exemption process
How can I become a regional coach?
Regional and assistant coaches are appointed by the regional leads. The Regional Leads are appointed by the Head of Development Pathways and the HP Team
How often are regional training sessions?
This will be dependent on individual regions requirements. There are no restrictions imposed as regional coaches will know what works best for their region. If you wish to discuss this matter further please contact your regional coach
Can I be selected for England if I do not make a regional squad?
You need to be a part of the regional players' pathway to be considered for England
What are the eligibility rules for regions?
Players will only be eligible for selection in the region in which they reside
What are the eligibility rules for England squads?
Player eligibility for international sporting competition can be a complex and often emotive issue. The defining elements are at the very heart of global competition and key issues involved in ascertaining eligibility include aspects of nationality, passport, residency, ancestry, place of birth, playing history, the respective country's selection process and even a player's gender and age.
Please note that in order to be selected to the regional team, prior to an England national training squad (and subsequent national teams); a player must satisfy the required criteria listed HERE.
If a player does not believe they fully comply with the eligibility criteria, they should contact a member of the High Performance team.
Are there any exemptions allowed for Nationals?
Exemptions will be taken on a case-by-case basis. A regional coach who wishes to select a player who may not meet the eligibility criteria will be required to apply for an exemption to do so.
Exemption Link The exemption form will only be able to be accessed via your regional lead or team coach
Exemption Process All players who are not able to play at the Touch Nationals but would still like to be considered for England Squad Selection may submit an exemption form and pay the £20 administration fee. The exemption process is taken on a case-by-case basis, and once a decision has been reached on whether to grant that exemption, the player in question will be notified.
Please note that when an exemption is submitted, it does not mean that the player will automatically be selected for an England team. The coach and selection panel will consider the player in question just like they would any other player
Exemption Deadline The deadline for submitting an exemption is 5:00pm two weeks prior to the event. Only injury exemptions will be accepted after this date. The administrative fee of £20 will still apply
I've played for England before. Do I still need to play in the Touch Nationals?
Yes, anyone seeking to represent England needs to play at the England Touch Nationals
What are the sponsorship rules for individual regions?
Regions are welcome and encouraged to find their own sponsorship and the extent of sponsorship is at the sole discretion of the region, providing they comply with the general ETA sponsorship guidelines.
If you know of an organisation who wishes to be involved in supporting England Touch beyond the regional competition, please contact Chris Simon via chris.simon@englandtouch.org.uk