Code of Behaviour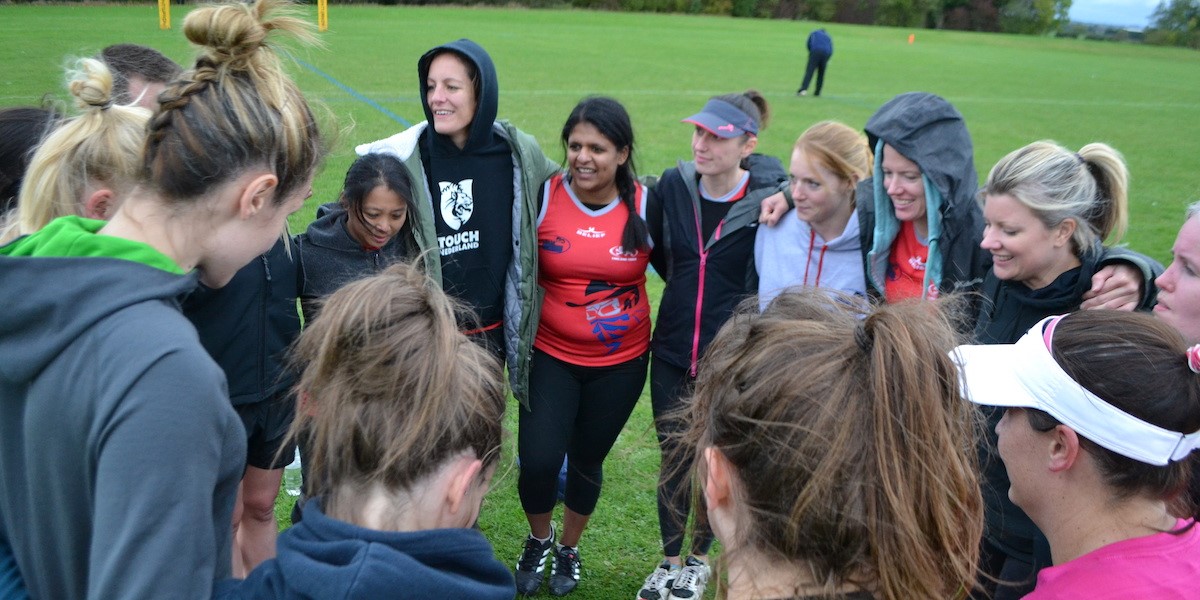 General principles
These codes have been written for any player, coach, match official, parent and/or spectator participating in any England Touch membership or affiliated event.
These rules are designed to ensure that any member of England Touch or any associated individual understands and appreciates their role and the behaviour expected of them. England Touch wishes for all players to find enjoyment in the sport and fulfil their aspirations in a safe and positive environment which these rules and codes seek to set out.
Touch is an inclusive sport and England Touch is committed to its core values of:
Inclusive | Transparent | Ambitious | United | Respectful
All England Touch members will agree to:
Respect the rights, dignity and worth of every person regardless of their age, ethnic origin, gender, special needs, including learning and physical disabilities, class or social background, religious beliefs, sexual orientation, marital status, pregnancy, colour or political persuasion.
Discourage all instances of unsporting behaviour
Safeguard the wellbeing of children (those under 18) and protect them from abuse and poor practice
Breaches of this code of conduct may result in disciplinary action. 
Players
As a player you should
Play for enjoyment with sportsmanship in mind at all times
Respect the referee at all times. Respect your opponent. Respect your teammates and respect your coach
Treat all other players as you yourself would wish to be treated. Do not interfere with, bully or take unfair advantage of any player
Shake hands with and thank the opposition players and officials after the game whatever the result
Observe the laws of the game and always respect the match official's decision
Work as hard for your team as for yourself. Share failures and celebrate success
Encourage honest and open competition
Participate as a member of a team to achieve the ETA's goals and objectives
Control your emotions. Do not lose your temper
Safeguard your health
Be focussed and attentive at all training and coaching sessions
Care for and respect the facilities and equipment made available to you during training and competition
Adhere to the Core Values of the game at all times
Coach
As a coach you should
Lead by example
Insist on fair and disciplined play. Actively discourage foul play, unsportsmanlike behaviour, dissent or querying of referee decisions by players
Encourage players to respect and accept the judgement of the Match Officials
Create a safe and enjoyable environment in which to play and train
Treat all players as equals, regardless of their talent
Ensure all participants are given fair opportunities regardless of ability, gender, sexual orientation, cultural background or religion – condemning unsporting behaviour and promoting respect for all participants. Maximise participation and enjoyment for all players regardless of ability
Maintain appropriate, professional relationships with players at all times
Ensure that equipment and facilities meet safety standards of the age, sex and ability of your team
Ensure that you undertake all relevant training for your role and are up to date with all the relevant policies and procedures
Be reasonable in your demands on the players' time, energy and enthusiasm
Ensure that all sick and injured players are given appropriate attention and do not play without them seeking advice of a doctor
Always ensure that the health, safety and wellbeing of the players is paramount
At all times adhere to the Core Values of the game
Match officials
As a match official you should
Abide by the Referees Code of Conduct
Ensure that you undertake all relevant training for your role and are up to date with all the relevant policies and procedures
Discourage foul play and/or unsporting behaviour by players
Maximise participation and enjoyment for all players regardless of ability
Treat all players as equals, regardless of their talent
Always ensure that the health, safety and wellbeing of the players is paramount
Maintain appropriate, professional relationships with players/referees at all times
Participate as a member of a team to achieve the ETAs goals and objectives
As a match official, conduct yourself at all times and in all situations, in a manner, that demonstrates leadership, respect for the game of Touch and respect for all those that are involved in the game – the players, coaches, supporters, the parents
At all times adhere to the Core Values of the game
Parents and spectators
As a parent or spectator you should
Do not force an unwilling child to participate in sport.
Always show RESPECT. Respect individual differences of people and treat others as you would like to be treated..
Remember that children participate in Touch for their own enjoyment, not yours!
Respect the match official's decisions
Encourage players to play by the rules and to respect opposition players and officials.
Respect all players involved in a game and respect their efforts.
Participate in positive cheering that encourages all the players in the team
Share concerns, if they have them, with Club officials
Volunteers and administrators
All volunteers and administrators have a responsibility to
Ensure that clubs are managed and that all activities are supervised by appropriately qualified staff recruited through the appropriate process and selection checks
Ensure that you undertake all relevant training for your role and are up to date with policies and procedures
Ensure that all staff understand and adhere to the relevant Code of Conduct
Ensure that all equipment and facilities meet safety standards
Encourage all participants to remember that sport is enjoyed for its own sake
Participate as a member of a team to achieve the ETAs goals and objectives.
At all times adhere to the Core Values of the game
Children and Young People
Children and young people agree to
Do their best at all times
Encourage and support team mates who make mistakes
Never argue with the referee
Always listen to the coach
Play as a team
Welcome all new players, from all backgrounds, whether or not they have played before
Treat everyone with respect
Never take part in any bullying