Sponsorship Opportunities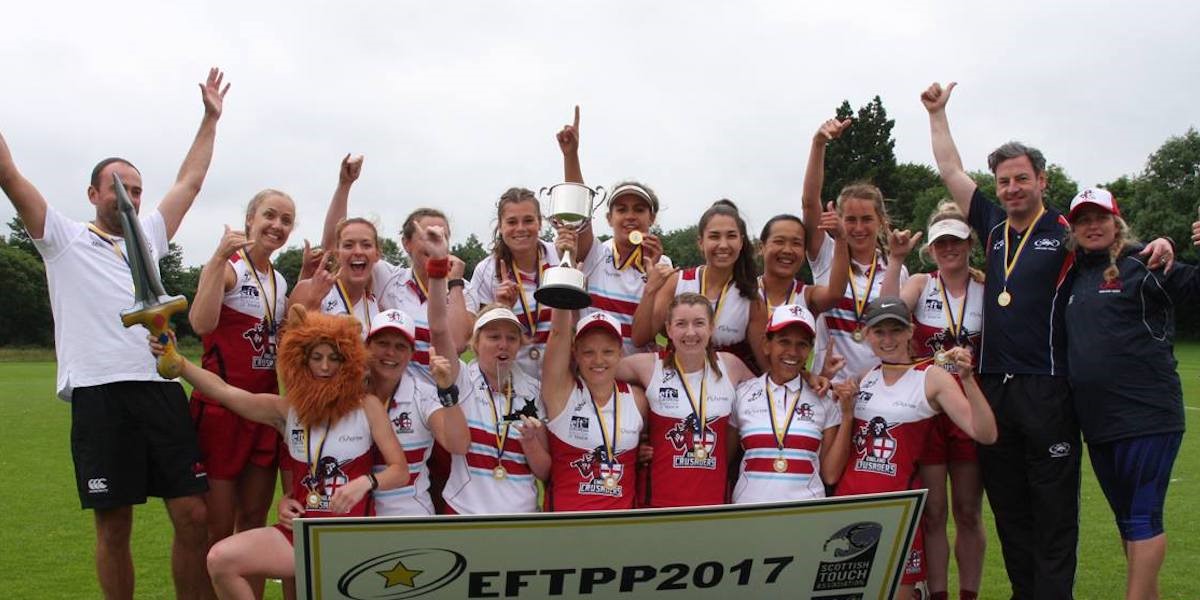 England Touch is a unique sporting sponsorship opportunity.
There are a number of reasons for this:
It is the world's most inclusive sport, with men and women of all ages competing as equals
Around 25,000 people play regularly, with more taking up the sport each week, month and year
England Touch offers a genuine pathway to regional and international representation in age groups from Under-15 to 50-plus
Touch is a truly international sport. For example 66 teams from 18 countries will be competing in the 2018 European Touch Championships
We are at the start of a journey, so any sponsor will play a massive role in helping us achieve our ambitions
England Touch is expanding rapidly, with all our competitions seeing more and more teams taking part each year. Meanwhile the elite level is growing, too, with 16 different teams representing a number of categories.
But to maintain this growth and take England Touch to the next level we need your support!
Download a sponsorship document by CLICKING HERE and get in contact!