Volunteers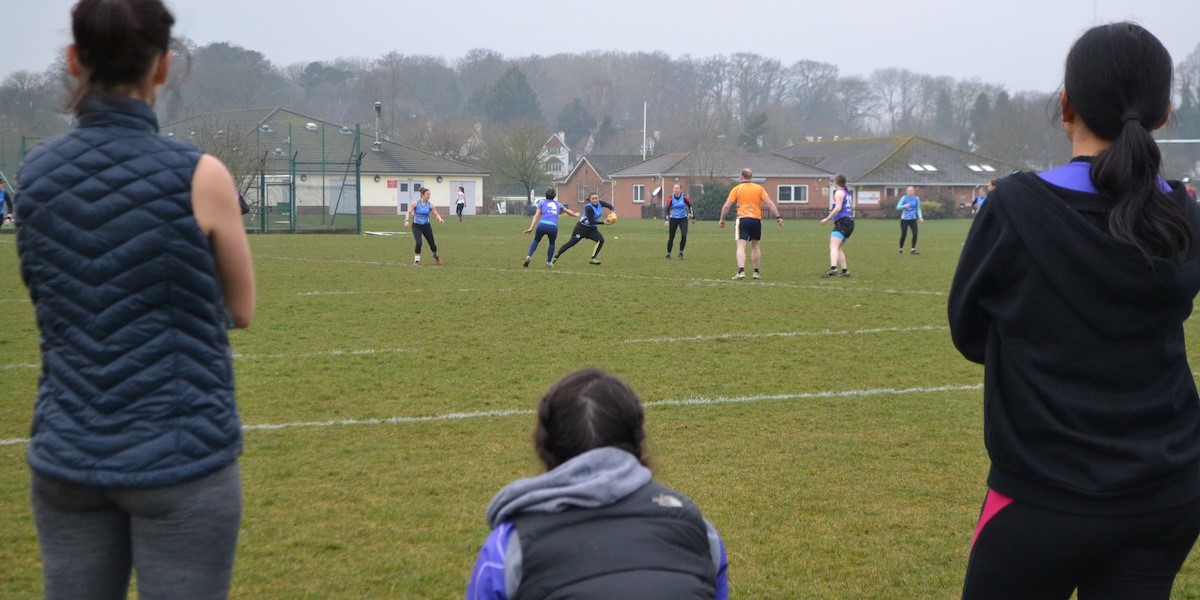 Volunteers are crucial to the growth and survival of Touch.
The work of volunteers is vital to the success of our clubs and our sport at all levels of the game. If your club relies on volunteers, then you will need to think about how you find, keep and develop them.
Clubs can never have enough useful volunteers to aid with the running of the club. Get in touch with your local club to get involved.
Does your club always rely on the same group of volunteers to survive?
With more well organised people involved, the time commitment of those currently helping out can be significantly reduced.
Get more to do less.
If your club is in this position, think about:
What do you need volunteers for?
Are you using your existing volunteers in the best way?
Where do I find new volunteers?
Who can help me find volunteers?
How can I recruit volunteers in a safe way?
For the answers to these questions and other advice on volunteering, visit the Sport England Club Matters website
Volunteers are more likely to continue to support your club if they have a positive experience and are happy and confident with what they are doing. This applies equally to existing volunteers as well as those that are new to your club.
The following steps will help you to get volunteers embedded into your club and keep them involved:
Be welcoming
Be clear about roles and responsibilities
Understand your volunteers
Talk to your volunteers
Motivate your volunteers
Recognise your volunteers
Helping your volunteers to develop can keep them motivated and committed to your cause. It will also give the people running your club the skills they need to do it effectively.
Some of the key skills in volunteering are leadership, effective communication, delegation and negotiation.
Case studies - making a difference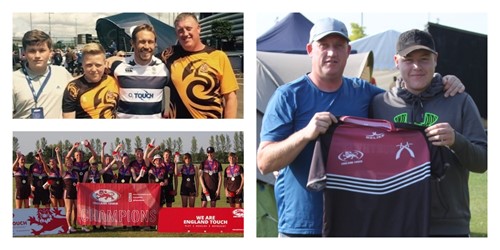 Winner of the England Touch Workforce Award 'Inspiring Others' 2019, Kevin Hattersley is a volunteer player and coach for a range of clubs in the North West region. Every day he is involved in a rugby-related activity which he juggles around his full-time job and family commitments.  
Kevin's motivation to volunteer stems directly from his personal experiences. Having had ambitions of playing professional rugby when he was younger, he watched his friends go on to be England internationals. But life took a different route for Kevin. Faced with personal and career upheavals, he worked through these and rebuilt himself.
"If I can help one junior to fulfil their dream and stay on the right track in life, my mistakes as a kid will have a positive outcome."  
Kevin's volunteering journey
"I got involved with touch in 2013 at Orrell Anvils O2 touch at Orrell RUFC after a 'dad and lads' Christmas game when I was approached by one of the other parents Gary Povall to go along and start training.
"Although Rugby League was my first love, my son Jake wanted to play Union, which is how we ended up with the club where we have been ever since and over the last five years I have been coaching alongside Gary."
For both Orrell RUFC and Orrell St James he is a player and coach for mixed teams aged from 12 wll the way up to 50+. Until the end of the 2019 season Kevin was the coach for the North West Blades Juniors and U18s Mixed team and the Caldy Cougars Touch and Caldy RUFC ladies team (ages 14-50+).
In his position as North West Junior Lead for the Blades Kevin has worked continuously with local rugby clubs to develop junior level touch over the last few years. In doing so, two junior Blades teams have been created – the U15 and U18. He has introduced Touch to several new clubs giving players opportunities to represent the Blades at junior and senior levels with some players going on to be selected for England.   
"The juniors section is relatively new and is already starting to see on average 30-35 Mixed players across both 15s and 18s over the last three years, with a success rate of approximately 50 percent going on to High Performance Training Squad selection in their first year of playing Touch."
Despite the Blades Mixed 18s having only been together for three months, and having seven players new to both Touch and indeed any form of rugby, they stormed to the gold medal at the 2019 Nationals.
Kevin's year was capped by the 'Inspiring Others' Award, which was unexpected.
"I just do what I do without thinking and not for recognition, so receiving the award was so humbling."
What does volunteering as a coach give Kevin?
"When you take someone, whether it be a junior or an adult, that has never played rugby for whatever reason and you give them the confidence in their ability or that with mini steps they can achieve something it's a feeling you can't describe.
"Giving people the opportunity and the guidance is unbelievably rewarding but most of all these people - kids, adults and parents become friends for life."