About International Touch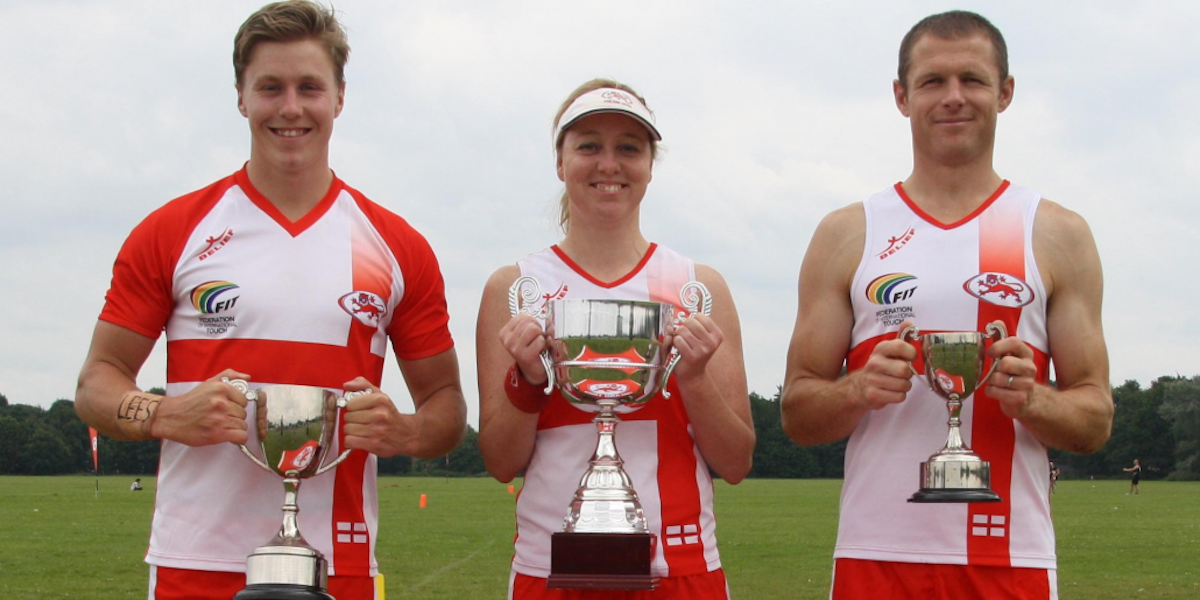 England Touch is a member of two main international governing bodies.
Federation of International Touch
The Federation of International Touch is the governing body for the sport of Touch.
Touch started in Australia in the early 1960s as a social game and a training and warm-up technique for rugby league. The first official Touch Tournament was held in Sydney in 1968 and then spread to New Zealand.
From there the game has expanded rapidly, especially in the South Pacific and now all around the world and especially in Europe. Today, in 2011, the Federation of International Touch -F.I.T., founded in 1985, includes more than 50 members.
FIT is working closely with all members to ensure that our game achieves its immense potential around the globe.
CLICK HERE for more details.
European Federation of Touch
The European Federation of Touch (EFT) has been the regional body overseeing the development and delivery of Touch in Europe since its creation in July 2011. The EFT currently has 18 member countries, with over 5,000 players and 300 referees across Europe.
With the support of the national touch associations, the EFT provides referee and coaching qualification courses and assessments, and is responsible for running three major pan-European tournaments: the European Touch Championships, and the Championship and Premiership Permit tournaments. The activity of the EFT is an opportunity for European countries to develop the sport of Touch in the same direction, sharing the same values while keeping their cultural diversity and tradition.
CLICK HERE for more details.