History of Touch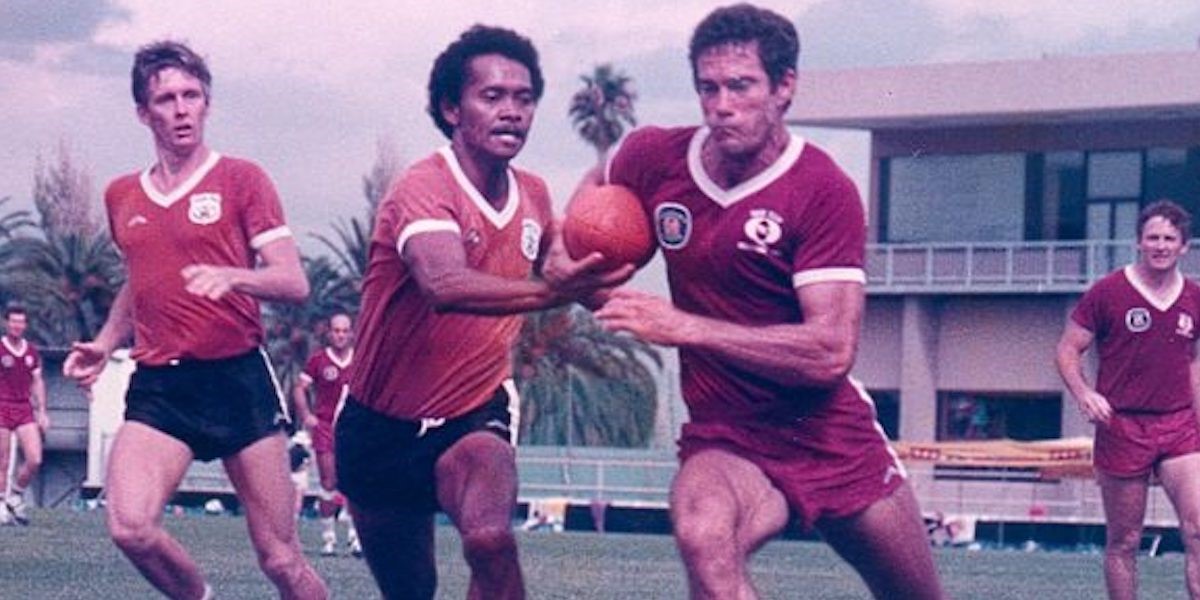 Touch started in Australia in the early 1960's as a social or "park" game and as a training technique for rugby league.
It was not then viewed as a sport in its own right. It was formalised into a sport proper by the "Founders of Touch", Bob Dyke and Ray Vawdon of the South Sydney Junior Rugby League Club. On 13 July 1968 the "South Sydney Touch Football Club" was formed and the sport of Touch Football was born. The first official game of Touch was played in late 1968 and the first official competition, organised by Dyke & Vawdon, was held at Snape Park, Sydney in 1969. From these humble beginnings the game quickly became a fully regulated and codified sport. It was first played in Brisbane in 1973 and had spread to New Zealand by 1975.
The establishment of the first national body, the Australian Touch Football Association came in 1976. A highlight came after the drawn Sydney Rugby League Grand Final of 1977 when the rematch needed a curtain-raiser and rugby league officials asked the newly formed ATFA to provide the prelude game. With a crowd of 40,000+ this game helped to raise the profile of Touch in Australia and was nothing short of spectacular according to Bob Dyke in the book "The Story of Touch". Another profile raiser came in 1978 when the Sydney Metropolitan Touch Football side played the touring Great Britain national rugby league team in a high-scoring match, with the local team winning with a disputed touchdown on the siren. As more people began to play Touch more organised competitions developed.
Touch is now a recognised sport in its own right with 000's of people participating in local, regional and national competitions across the globe. This fast, simple and exciting game promotes the fundamental skills of running, handling, evasion and support play, whilst developing basis principles of attack and defence, without the fear of getting hurt.
The Federation of International Touch (F.I.T) is the governing body which was formed in 1985 organised the first World Cup in 1991 and includes now over 30 member countries.
The game has grown rapidly in recent years, especially in the South Pacific and United Kingdom. Touch World Cups now attract up to 20 nations including Australia, New Zealand, South Africa, Japan, Lebanon, USA, Papua New Guinea, Samoa, England, Italy, Cook Islands, Fiji, Ireland, Malaysia, Kenya, Singapore, Tonga, Solomon Islands, Scotland, Wales, China, Chile, South Korea and the Channel Islands