Master and Seniors take over Lady Bay for Nationals weekend two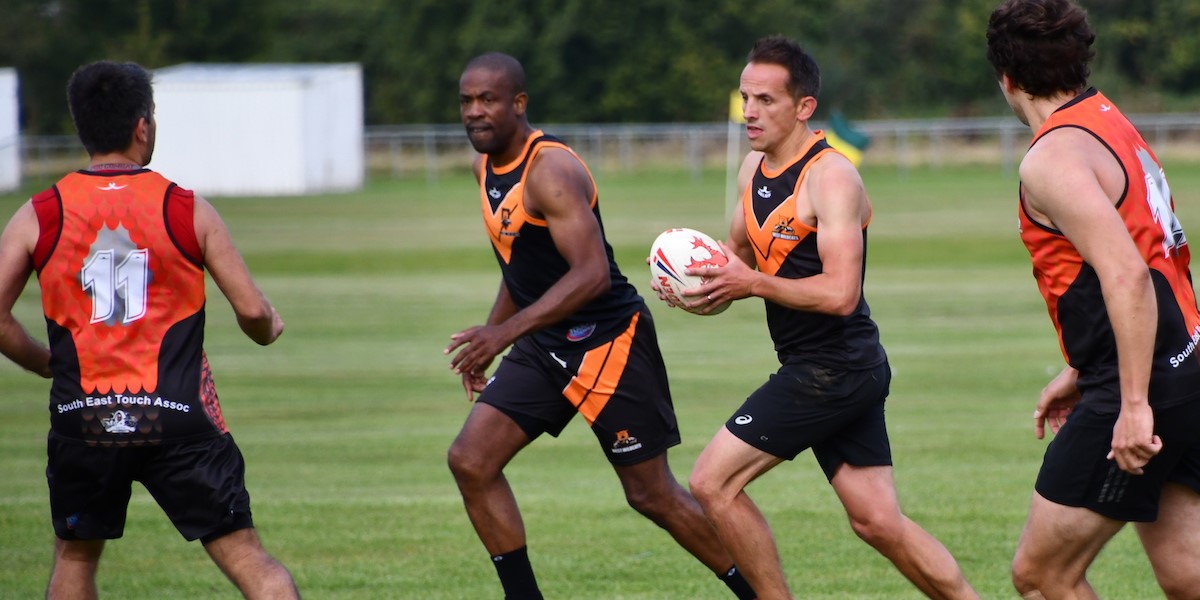 The 2021 Nationals heads into its second weekend in Nottingham this Saturday and Sunday, with the Seniors and Masters taking over Lady Bay, the home of RFU Championship outfit, Nottingham RFC.
The pitches have recovered after their battering in the rain which swept over the Opens Nationals and are ready for 58 matches across five categories during the two days.
In all 21 teams will be competing in the Women's 27s, Men's 30s, Women's 35s, Men's 40s and Men's 45s, with all four corners of the country represented.
Over the last few years the trophies have been shared across the regions.
2019 saw the South-East (M30, M35, W35), Midlands (W27), South-West (M40) and West (M45) lift silverware, with the Midlands (W27, M45), West (W35) and South-East (M35) winning the titles in 2018.
So given this history, and in the wake of both the National Touch Series and a competitive Opens Nationals, another similar set of outcomes is anticipated where nothing can be expected!
The North-East will be represented for the first time in 2021 in the Men's 45s, with the North-West and North-East combining into the Northern Diamonds in the Women's 35s.
Each of the categories will play round-robin matches followed by a knockout stage, except the Men's 40s, whose title will be decided by the round-robin stages.
All of the Field 1 matches will – technology and weather permitting! – be live streamed on the England Touch YouTube channel and on the home page of this website.
Women's 27s Midland Tigers, West Wildcats, South-West Saxons, South-East Taipans
Men's 30s South-East Taipans, Midland Tigers, West Wildcats, North-West Blades, South-West Saxons
Women's 35s South-East Sharks, West Wildcats, Midland Tigers, Northern Diamonds
Men's 40s South-West Saxons, South-East Taipans, West Wildcats
Men's 45s West Wildcats, Midland Tigers, South-East Sharks, North-West Blades, North-East Raiders
CLICK HERE for the full schedule!