Exeter a hub for multiple oval ball sports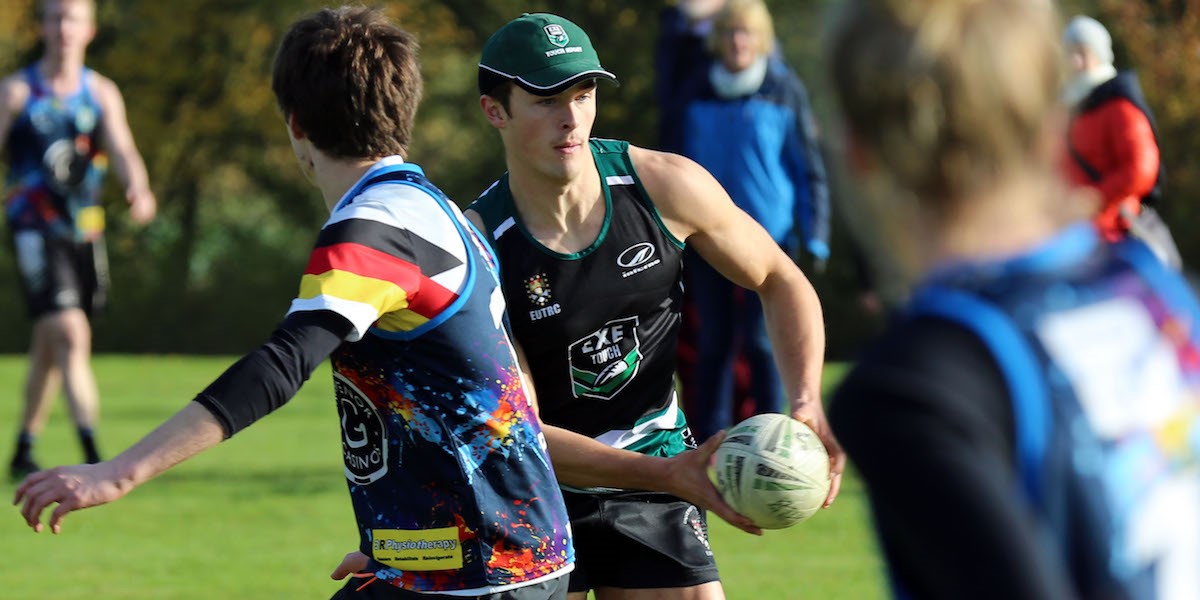 It is not just Sandy Park which has made Exeter a fulcrum for oval ball sports in England.
Just up the road at Exeter University the Touch club has also gone from strength to strength over the past few years, and is now one of the largest clubs in the northern hemisphere with around 300 active playing members.
This strength in numbers is reflected in Exeter becoming a leading light within the University National Touch Series under the leadership of former Director of Touch Sophie Arbuthnott, who established and expanded a high performance programme to enter four teams of 16 players into every event  - wherever they were in the country - and winning the overall title in 2017/18.
Exeter were also leading the 2019/20 University National Touch Series league table before the season came to a premature end, and won the inaugural single gender University National Touch Series tournaments in March, too.
Furthermore, Exeter alumni have set up a club whereby they can continue playing once they have graduated, Exeter Raptors, and in 2019 they both won trophies within the Elite National Touch Series and competed in a number of tournaments in Europe, too. This team includes players both who have recently graduated and who are still at the university.
Max Ducourneau captained Exeter University in 2017/18 and co-founded the Raptors along with Arbuthnott.
"Touch has become very established at Exeter University for a number of reasons," he says. "For one thing it's a great sport to play, whether you want to play socially or competitively, and it's one of the only sports out there where male and female players can play in the same team. That's been really important as well and we've got a fantastic social scene.
"The commitment from players has been excellent over the years and to be able to take four teams to every tournament in the University NTS was a significant achievement, especially because each time we're on the road at four in the morning and don't get back until late at night!
"Winning the University NTS was an added bonus and I'm proud to have been a part of making Exeter one of the leading clubs within the set-up.
"Sophie Arbuthnott has to take a lot of the credit for driving the growth and improvement of the club, and the hard work that she put in to set up the high performance programme of four teams is paying off, in terms of success, encouraging more people to play Touch, and laying the foundation for more growth in the future.
"Exeter Raptors was set up because we felt that there was another level that we wanted to have our players experience. Not a lot of the players at university have an opportunity to play at a national level and we wanted to give them a first glimpse of the type of opposition they'd face if they wanted to take Touch further.
"Because Exeter has such a large pool of players and no local team which takes part in the Elite NTS we set up this club to compete in it.
"For three of four of our players it was their first year of Touch so it was incredible to see how well they competed in our first Elite NTS event in 2019. We then had another tournament in Paris for them to pick things up against English and European opposition and work towards future tournaments, and there was a huge improvement against some established teams like Cambridge in our next Elite NTS.
"The good thing about the England system is that it has a level to suit any team, and then you get the momentum and work your way up to play at the top level."