Cheltenham the first Development NTS Cup winners of 2018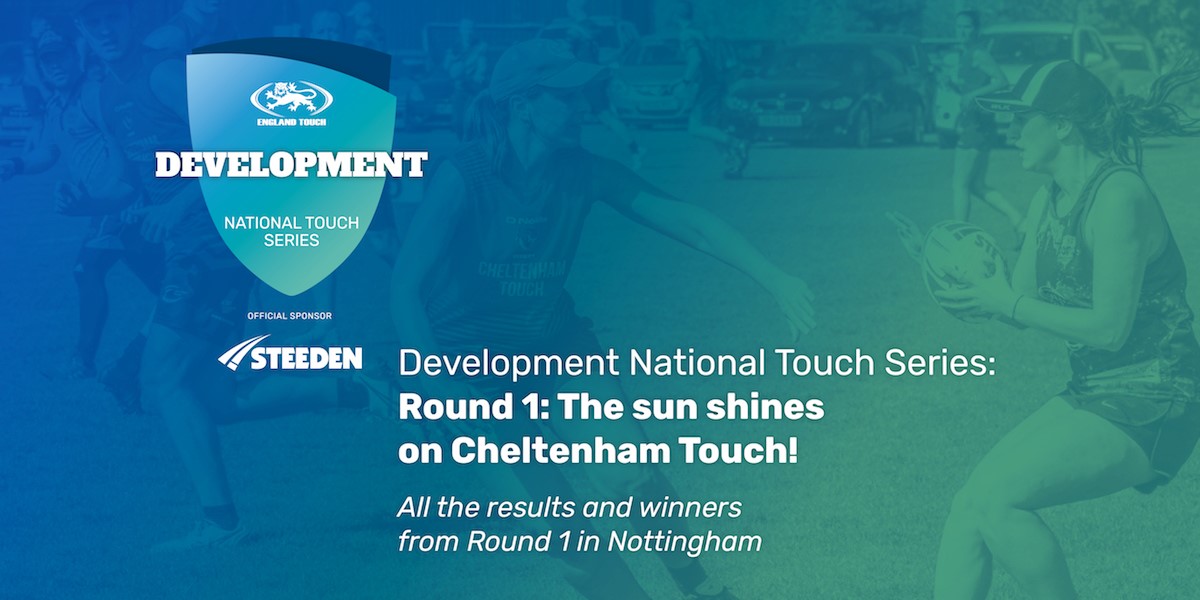 Cheltenham Touch headed home happy from Nottingham after the opening round of the 2018 Steeden Development National Touch Series.
In only their second year competing at this level Cheltenham took home their first Cup title, overcoming Crewe and Nantwich in the final.
In all 14 teams took part at a sun-drenched Lady Bay, home of Nottingham RFC, with clubs coming from as far afield as Norwich, Canterbury, Horsham and Manchester, as well as all places in-between.
The day's other winners included Manchester Chargers (Plate), Canterbury Cubs (Bowl) and Surrey G:Force (Shield), who continued their club's run of trophies in this year's England Touch National Touch Series.
Highlights
Standings