Bareback Riders the best Mixed team in the country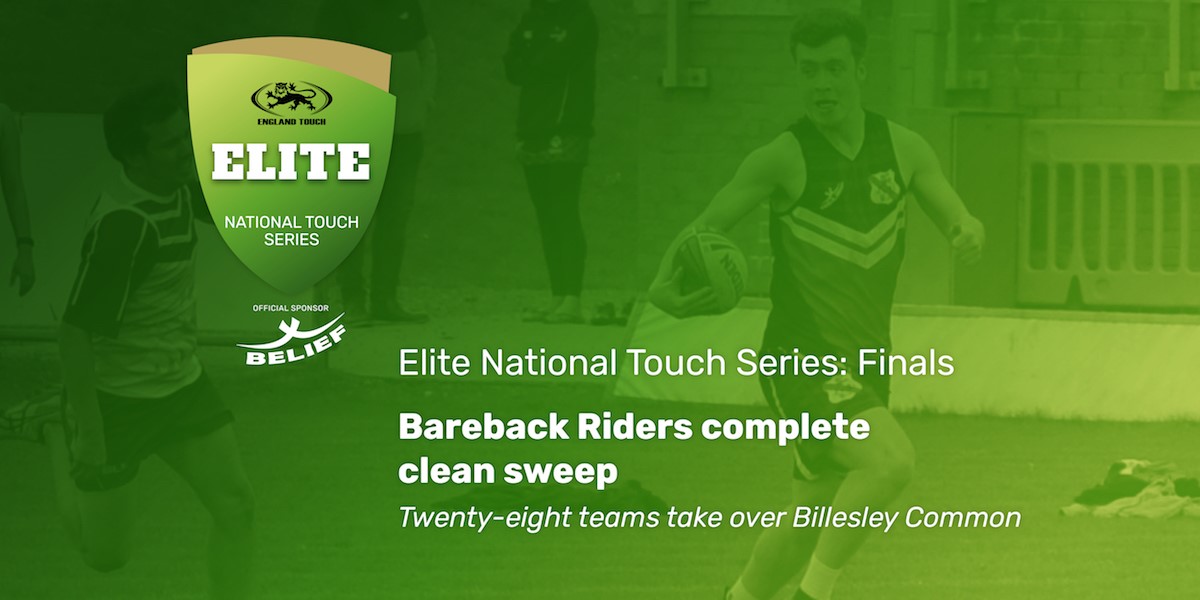 Bareback Riders completed the clean sweep of Belief Sports Elite National Touch Series titles in Birmingham, and in doing so confirmed their place as the number one Mixed team in the country.
Bareback Riders saw off Nottingham Hoods, London Galaxy and Cambridge Hornets en route to their third Elite Cup title, which followed their successes in Nottingham and London in Rounds 1 and 2 respectively.
For the Hornets the competitive nature of the final was reflective of their development as a team over the course of the campaign, with their squad including several young players.
CSSC Phantoms took home the Elite Plate after a vigorous final against Wigan Touch Warriors, with Thames Valley Vikings (Cup) and Oxford Touch (Shield) the trophy winners in the Premiership 8.
Bristol Fijians were the Championship 8 Cup champions, with Big Bang Europe lifting the Shield in the same competition. The final winners of the day were CSSC Spirits, who were top of the table in the Challenge Trophy standings.
Finals Day saw a change to the previous format, with the Elite 8, Premiership 8 and Championship 8 teams going straight into a knockout of 40-minute games, while the Challenge Trophy was decided by a four-team round-robin.
The focus at the elite end of club competition now shifts to the single gender Sporttape Men's and Women's National Touch Series, which taps off in Oxford on the weekend of June 9th and 10th.
Standings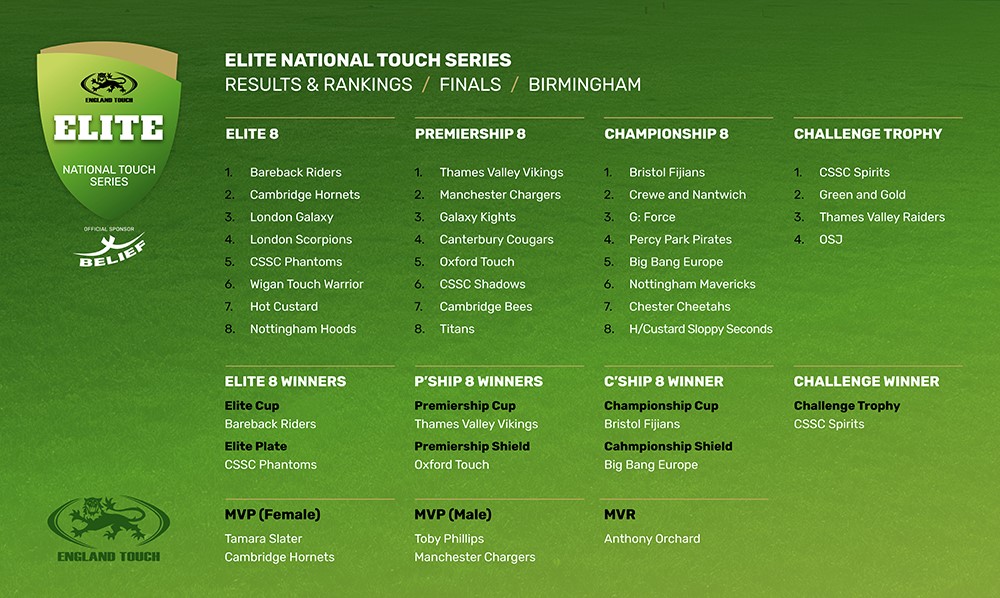 Highlights
Reaction