Southern teams take home the titles at 2018 Touch Nationals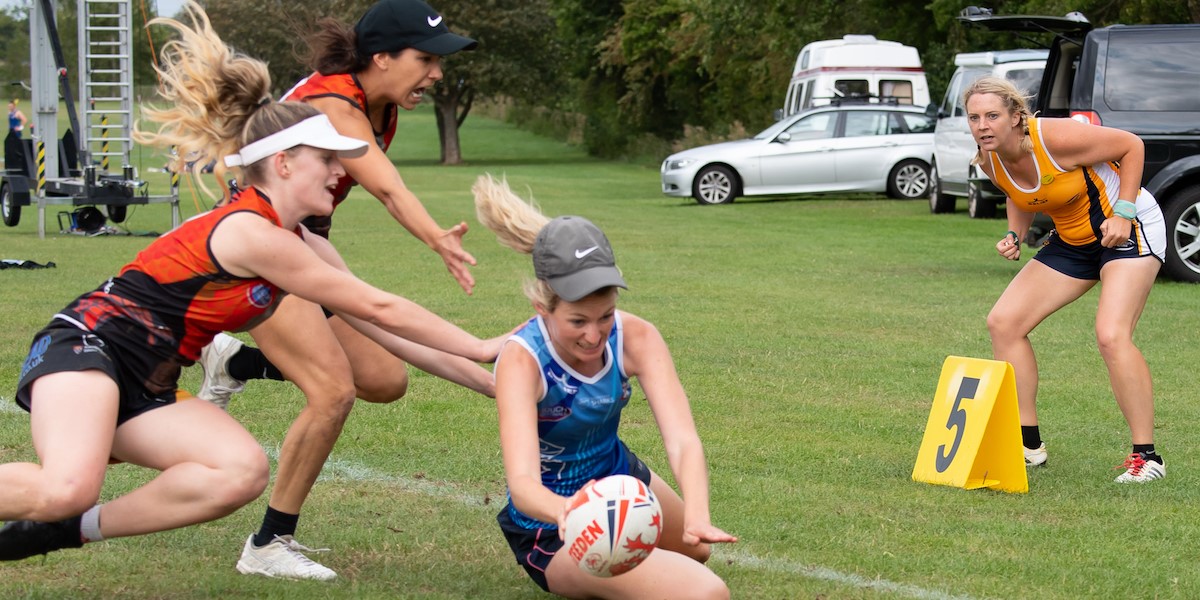 There was a bluewash of titles at the One Leisure Outdoor Centre in St Ives over the August bank holiday as all four categories were taken home by teams wearing blue vests.
South-East Sharks had an outstanding weekend, winning three of the titles on offer, while the South-West Saxons landed the fourth.
The Sharks set their stall out in the Men's Open and Women's Open categories from the start of the weekend, winning all of their pool matches. This was matched by their compatriots in the Men's 30s, who ended the pool stages with a perfect record and a stunning +60 touchdown differential.
The South-East's Mixed Open team, the Samurais, also had a promising pool stage, but this category belonged to the South-West Saxons, who won all five of their matches to go straight through to the semi-finals.
After edging the North-West Blades in the semi-final the Saxons came up against Midlands Tigers, who had belied their winless pool stage to find form when it mattered in the knockouts, seeing off the North-East Raiders and South-East Samurais en route to the final.
However the Saxons' overall weekend form won through with an 8-5 win.
The rest of the day belonged to the Sharks.
Firstly the Men's 30s survived a massive scare against the Southern Suns, who continued their storming form from the first game of Finals Day by taking a 4-1 lead into half-time. However the Sharks recovered after the break to claw their way back into the contest before scoring the crucial two touchdowns in the final four minutes to see them home 7-5.
It was a South-East derby in the Women's Open final, with the Taipans joining the Sharks after a thrilling drop-off semi-final win over Midlands Tigers. This was nip-and-tuck, too, with the score tied at 3-3 at half-time. Two more touchdowns early in the second half gave the Sharks a lead they would not relinquish and they eventually won 6-4.
The Men's Open final lived up to its billing, with the international-studded South-East Sharks and North-West Blades playing at a high level of pace and intensity throughout the 40 minutes.
Neither team managed to take control in the opening 10 minutes as touchdown was replied in kind. However the Sharks built up a three-touchdown lead before half-time, and they used this cushion to hold the Blades at bay throughout the second half, winning 13-10.