Debutants excited ahead of first England action
The Men's Open team have arrived in Port Macquarie this evening ahead of the start of the New South Wales Touch Association State Cup tomorrow.
The team spent the day travelling down Australia's east coast from their training base on the Sunshine Coast, where they had three training sessions at Chancellor College and one trial match against Brisbane Metro Cup Champions the Redlands Crushers. Unfortunately second trial game against Elite Eight side Queensland Broncos had to be cancelled due to unplayable pitches in Brisbane.
England start their NSWTA State Cup with a match against last years runners-up Penrith on the stadium field at 0910 before playing Canterbury Bulldogs at 1205 and then Beresfield Bandits at 1500.
On the Saturday England play Murwillumbah Mavericks at 0945, Central Coast Dolphins at 1205, Wests Magpies at 1425 and Manly Sea Eagles at 1720.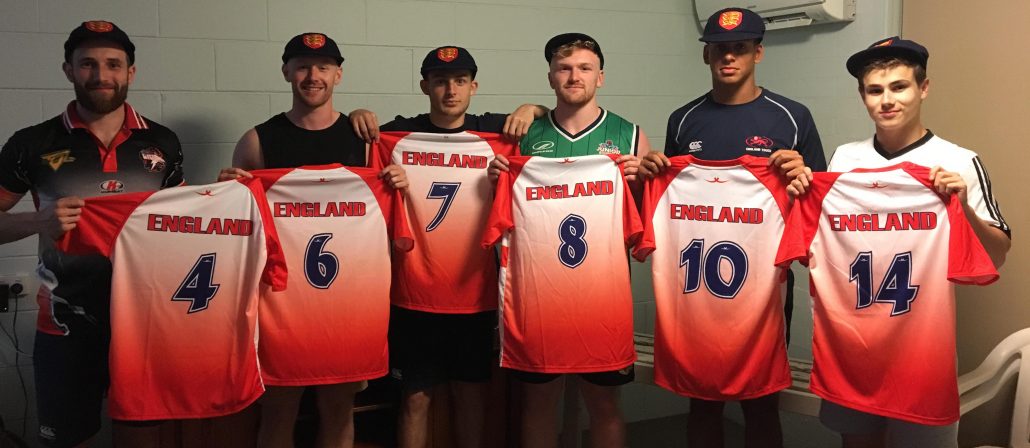 The first day of the tournament will be extra special for three members of the squad who make their first senior appearances for England. Adam Bimson, Dan Mayall and Toby Phillips have all represented England at the Junior Touch Championships and will be hoping to make a good impression at senior level.
"It's a great privilege to be selected for this trip and I'm really excited to play against some of the best players in the world," says Toby. "It's already been a great experience working with some of the best coaches around, and hopefully this will be an opportunity for me to improve my own game as well as helping the team to some good performances."
In addition to the three debutants, three players will be making their first appearance for the Men's Open team having enjoyed previous success with the Mixed Open team. Clark Hobson and the Melling brothers, Jordan and Jake, bring a wealth of experience to the team.
"It's always a privilege to represent England, even more so in such a prestigious tournament as New South Wales State Cup," said Clark, while Jordan added: "Here's hoping we can contribute and be the best team mates we can be."