The Final Stages of the Selection Process on our #RoadToJersey Campaign
What a weekend at the annual All England Camp which will help coaches and selectors to decide the fate of the would be players on their #RoadToJersey campaign.
Many new faces in this years lead up to Euros selection, as well as more established and senior players who have tasted the glory of World Cups and Euros medals, will make it a very difficult task for coaches as they head in to the final stages of selection before naming their final sixteen players from their extensive squads.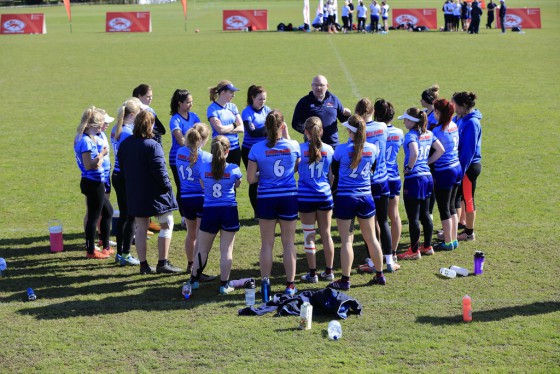 We were welcomed by Welbeck Defence Ministry for our third consecutive year in the beautiful surroundings of DFSC, Woodhouse, Loughborough and Loughborough Grammar School, Quorn.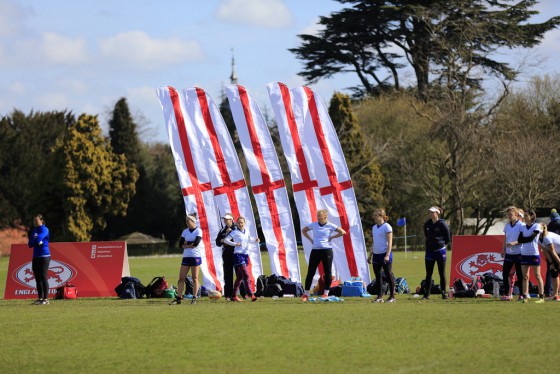 St George's flags and England Touch hoardings were set up by Kevin Hill and really staged and enriched the well kept pitches and spacious facility which housed 200 players, referee team, medical and HP staff and coaches over the course of Saturday and Sunday.
Friday evening saw coaches and HP staff prepare for their weekend ahead, with presentations by Australian Coach Peter Bell on elite fitness, strength and conditioning programmes and protocols, GPS studies and elite trends.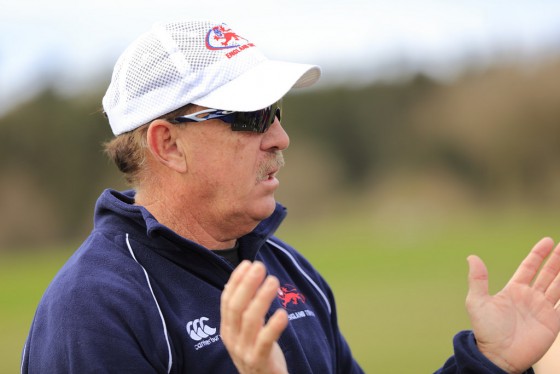 Despite the variable weather conditions which saw sunshine, crisp frost, wind and rain, a flood of Sky Blue dotted across the horizon all weekend as players sported their new squad kits, sponsored by our partners belief.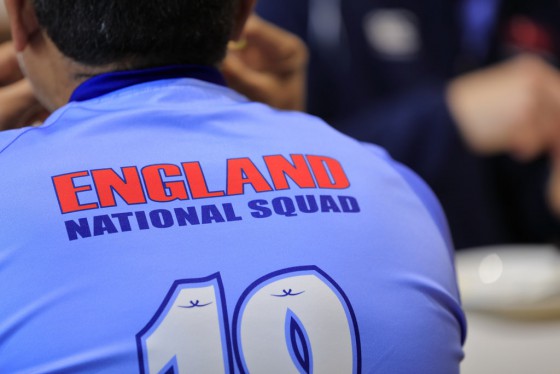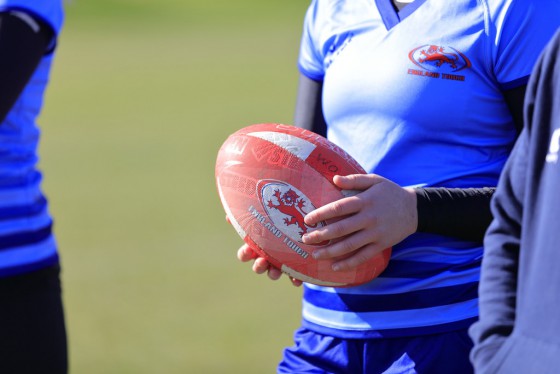 Pete Bell, after leading many workshops over the week at various locations around the country, was there to provide his invaluable wealth of knowledge over the course of the weekend and support the squads and coaches. He provided some valuable feedback and strategy during game play with match analysis, as he witnessed traditional rivalry amongst opens and seniors divisional teams which shone through in their  game friendlies.
Fitness testing was led by the medical staff as opens squads were pushed to their limits.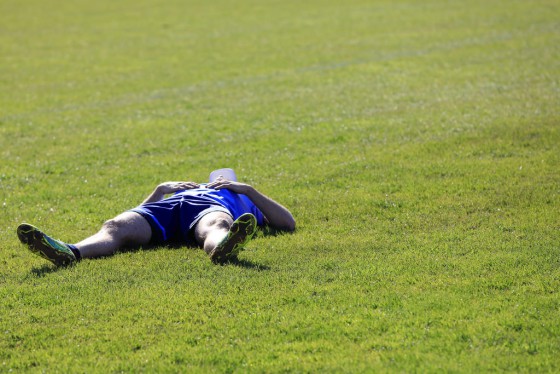 Saturday evening saw players in nutrition workshops delivered by Emilia Bonnar Thompson from MMU.
Coaches selected some of their key players to attend a development seminar on game plan led by Pete Bell.
Sunday started early, as squads mustered at 7.30 to gather for official squad photographs taken by photographer Darren Ciolli-Leach.
The day then continued with more training and match friendlies to put team strategies in to practice and give players one last chance to shine through to leave their mark on coaches as they make their decisions for final selection.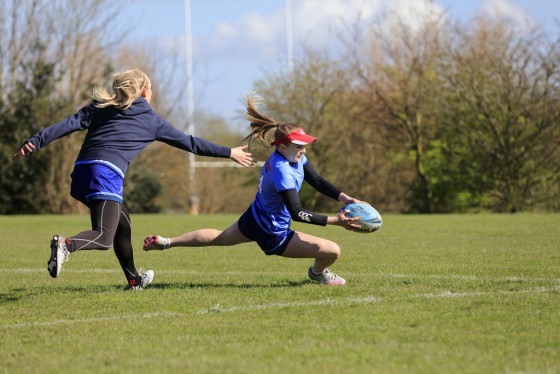 Huge thanks to Tim Osborne (HP Director) for his scheduling of the weekend and securing the legend that is Pete Bell to attend the weekend and help England Touch to prepare for their Euros campaign.
Thanks to Zoe Parish, Denise Yarrow, Lois Lau, Cathryn Ogle, Julia Kang and Gregg Cropper for all their hard work behind the scenes ensuring that the weekend ran without a hitch. Also thanks to our sponsor and partner Belief Sports for another superb provision of our new training kit too.
Finally, thanks to Mark Warren and Welbeck for being fantastic hosts looking after players needs and providing England Touch with a superb venue once again.
More photos:
Here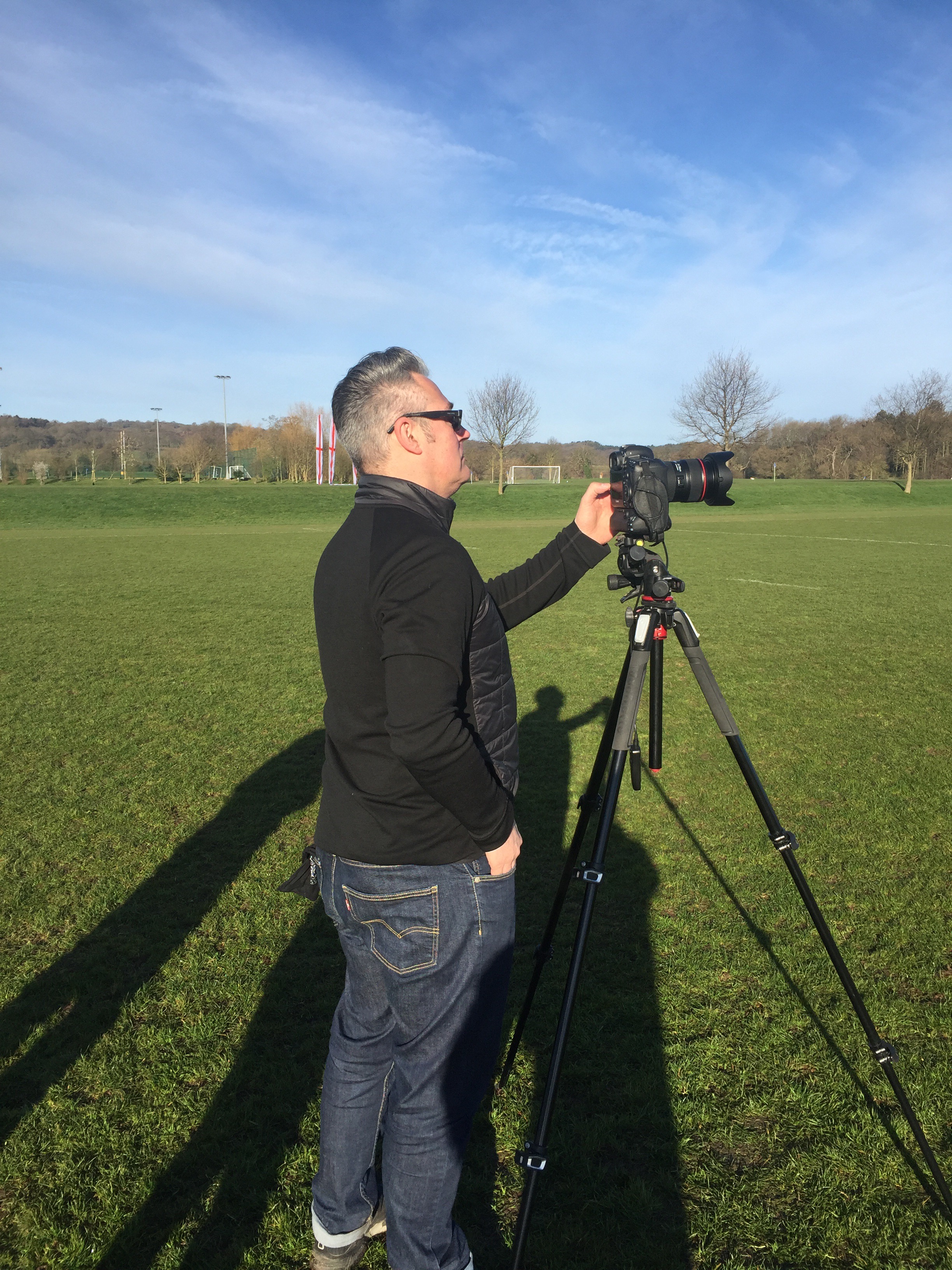 Photo Credits - Darren Ciolli-Leach