Galaxy at the double in Burton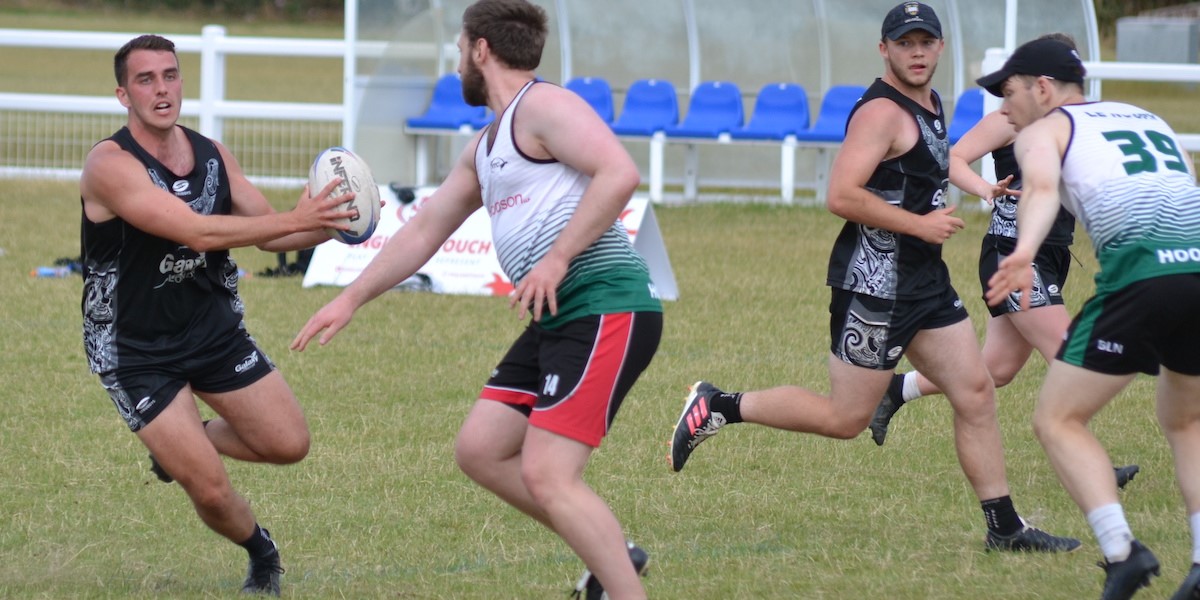 Galaxy London headed back to the capital with a double Cup success from both the Elite and Development National Touch Series legs held in Burton-on-Trent.
The wins mean that while Galaxy have taken a firm control of the Development NTS with two Cup wins from two tournaments, in the Elite NTS there is a three-way tie at the top of the table going into Round 3 on July 16th.
This is because Nottingham Hoods matched their Round 1 achievement of reaching the Cup final, with NQ Rebels slipping from Cup winners in Banbury to third-place in Burton. These results have locked the three teams on 90 league points, setting up a thrilling finale!
However, it could have been so different had Galaxy not scored the sole try of extra time in their pulsating semi-final against the Rebels. Leading 4-3 at half-time, the north west team were unable to add to their tally in the second half, with Galaxy scoring the only try of that period to send the game into 4-v-4. Galaxy were also put through their paces in a pacy quarter final against London Scorpions, which they won 5-3.
Meanwhile Nottingham's momentum grew through the day, with knockout wins over Cambridge (quarter final, 5-3) and Wigan Warriors (4-1, semi-final) putting them into the day's showpiece.
But they could not get on top of Galaxy, who took control early on and withstood a fightback from the Hoods to win 8-4.
Galaxy's development team had set the tone for the weekend on Saturday, progressing through the day with a 100 percent record to reach a Cup final against London Eagles. This, too, had a comfortable margin on the score board but Galaxy were pushed all the way by their capital rivals.
Galaxy are now on 92 points, with an eight-point advantage over London Eagles and Norwich Rebels, both on 84.
Elsewhere in the Elite NTS, PFT Foxes continued their progress by reaching the Plate final in their first Cup/Plate outing, where they came up against an Oxford outfit who showed their experience in winning 5-2. And Bristol Jets earned their first silverware since returning to the Elite NTS by beating Exeter 5-2 in the Bowl final.
The other trophies on Saturday headed to Crewe and Nantwich (Plate) and Yorkshire Thorns (Bowl).
Round 3 of both these Series will be at Banbury RFC on Saturday, July 16th (Elite) and Sunday, July 17th (Development).