Uni National Touch Series returns with Banbury spectacular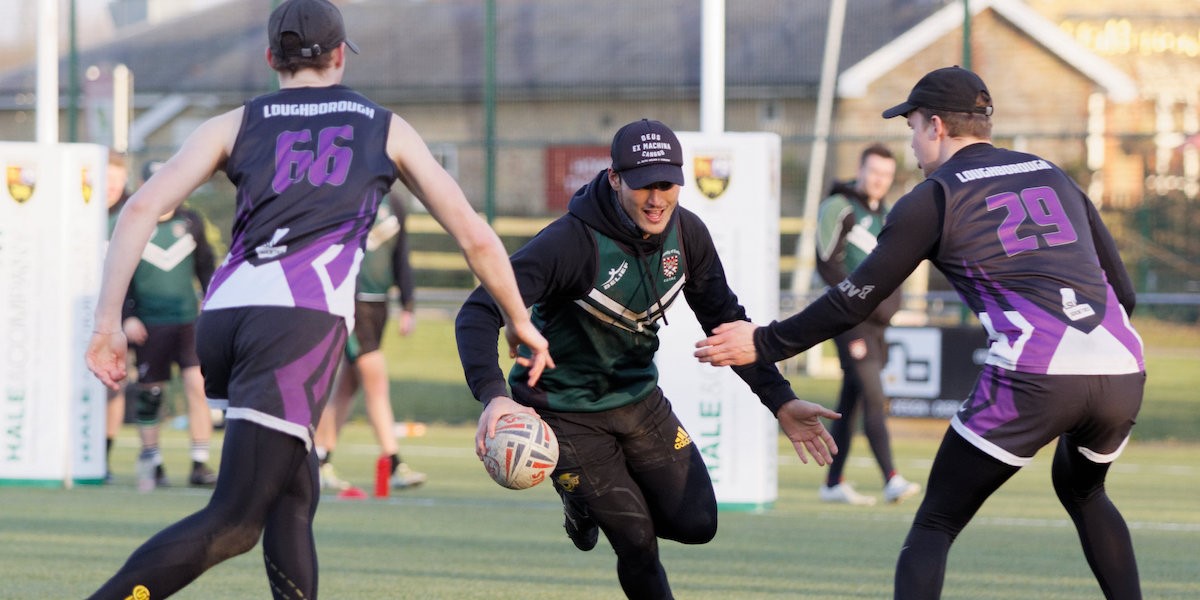 The University National Touch Series becomes the last England Touch Series to return to the field this weekend with a one-off Men's and Women's event in Banbury.
While the Uni NTS itself will be for Mixed teams split into northern and southern events during the Autumn Semester, the season taps off with 22 Men's and Women's teams heading to the heart of the country for a day packed with action.
The 10 Women's teams are split into two pools of five, with the winners of each pool playing the runners-up of the other to decide who progresses into the Cup final, and the remaining teams going into the Plate or a play-off.
Meanwhile the 12 Men's teams will be in three pools of four. The teams will be ranked by league points, then try difference, then tries scored, with the top eight going into the Cup (then Plate for the losing quarter finalists) and the bottom four teams going into the Bowl.
So as well as boots, kit, waterproofs, food and water, teams are recommended to bring their calculators and a positive attacking attitude with them to secure their places in the top eight!
Tap off is at 9:30am with the trophies being decided in the afternoon, with the Cup finals tapping off at 3:55pm.
CLICK HERE for the full list of fixtures!
WOMEN'S
Pool A Exeter 1, Bristol, Durham, Bath 2, Leeds/Oxford Brookes
Pool B Bath 1, Loughborough, Cambridge, Exeter 2, Cardiff
MEN'S
Pool A Exeter 1, Cambridge, Cardiff/Oxford Brookes, Surrey
Pool B Bath 1, Durham, Exeter 2, Leeds
Pool C Loughborough, Bristol, Bath 2, Birmingham