England International Touch returns with Anglo-Welsh fixtures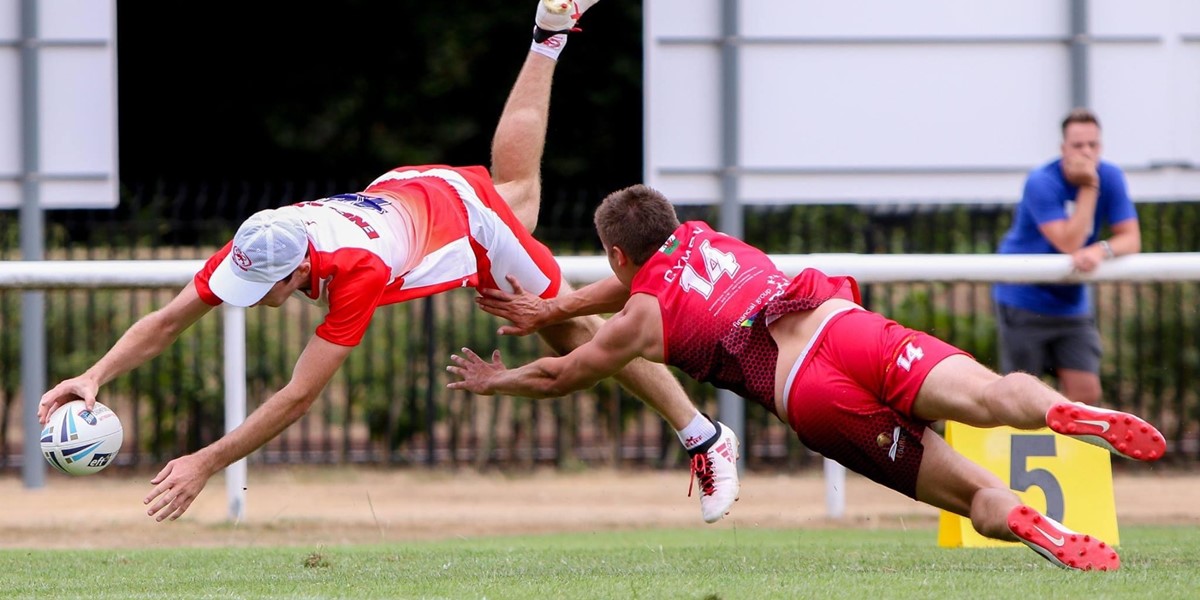 England Touch returns to international action this weekend when both the men's 40s and men's 45s squads take on their Welsh counterparts in the rugby heartland of Pontypridd on Saturday 24th July.
Both the 40s and 45s will play two capped test matches, before the 40s also take on a Barbarians team in an uncapped final match. The test matches form part of the International Series between England, Scotland and Wales, with fixtures across Open's and Seniors categories to follow in the Autumn.
Commenting on the return to international action, England High Performance Director – Ben Powell said:
"It's been an extremely long time since we competed at an international level and it's great to be able to finally get back. We've been planning the International Series for some time, but the continued uncertainty has meant it's been extremely difficult to confirm things. I am delighted that we can finally get things underway this weekend.
Ben added: "I would like to personally thank the Wales Touch Association for hosting us this weekend - it is fantastic to have such quality opposition so close to us. I would also like to thank Gary Reynolds and the Federation of International Touch for making the long-awaited return to international touch possible."
The last international touch fixture played by an England team was in October 2019, when men's and women's representative teams participated in the European Challenge Trophy in Alicante. The last fully capped matches were the Junior Touch Championships in Paris in August 2019 and the World Cup in Malaysia in May that year.
The World Cup marked the last meeting between the two nations at 45s level, with Wales beating England 5-3. Prior to that, England beat Wales twice at the Euros in Nottingham in 2018.
At 40s level, the teams haven't met since that Euros, with England coming out on top twice, including a narrow 8-7 victory in the semi-finals.
We wish both the England Men's 40s and England Men's 45s the best of luck this weekend with a number of first international caps for some athletes. We are also celebrating Niall Buggy and Gene MacDonald making their international debuts as Head Coaches.
The England squads for the clashes this weekend at Llantwit Fardre Rugby Football Club, in Pontypridd are as follows (*denotes first cap):
England Men's 40s - Test Match v Wales

 

1

Campbell

Allen*

Oxford

2

Joseph

Hartley

Oxford

3

Mark

Knight

BBR

4

James

Mallick

Oxford

5

Aaron

Chan

CSSC London Eagles

7

Erik

Williams

Galaxy London

8

Matthew

Hall

Nottingham

9

Semisi

Cocker

 

10

Christian

Prinsloo

Surrey Bisons

11

Gregg

Cropper

Manchester Chargers

12

Jonathon

Irwin

CSSC London Eagles

13

Dale

Bright

Green+Gold

14

Travis

Kenny

Cambridge

16

Ben

Blackburn*

Banbury Saxons

17

Daniel

Dyer*

Canterbury

20

Stuart 

Block

Green+Gold

0

Liam

Lawton

Chester Cheetahs

18

Matthew

Jaynes

Cheltenham

6

Zhayne

Nel

Galaxy London

19

Russell

Kelleway

CSSC London Eagles

COACH

Gene

MacDonald

 
England Men's 45s - Test Match v Wales

 

2

Simon

Cooper

Norwich Rebels

3

Joshua

Bingley

Norwich Rebels

6

Shane

Wilson

Bournemouth

9

Soul

Phoenix

Nomads

10

Philip

Walton

Surrey Bisons

11

Lee

Thompson

Thames Valley Vikings

13

Michael

Roa

Galaxy London

14

Chris

Holt

Chester Cheetahs

16

Ken

Pollard

Nottingham

17

Brett

Milligan

Green+Gold

19

David

Williamson

Green+Gold

20

Kingsley

Maunder

 

21

Richard

Saunders

 

22

Jeff

Sue

 

23

Bill

Lees

 

27

Richard

Balmer

Thames Valley Vikings

28

Adrian

Williams

Catterick

30

Mark

Jensen

Ross on Wye

31

Lloyd

Hook

 

33

Paul

Bunce

 

COACH

Niall

Buggy

 
The referees for the matches are:
Kevin Hobbs (Wales)

Matthew Hobbs (Wales)

Roger Neighbours (England)

Rachael Kennard (Wales)

 

Stephen Dubreuil (England)

Brandon Harrington (England)