England Touch EDI Group Celebrates First Anniversary with New Roles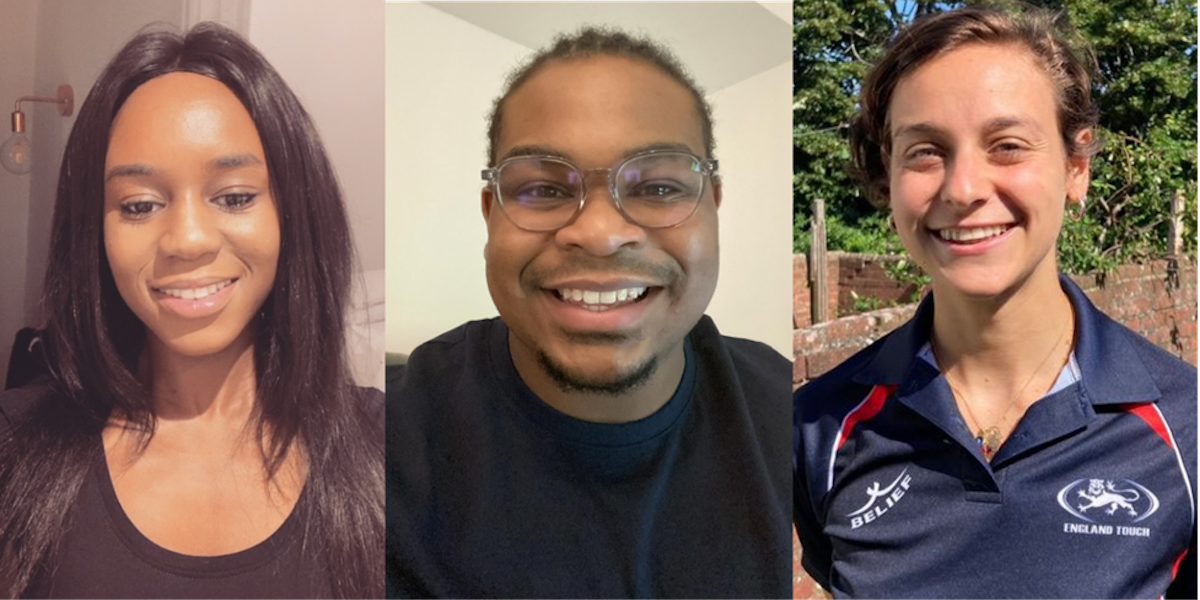 The England Touch Equality, Diversity and Inclusion (EDI) working group has been reflecting on its inaugural year having firmly put in the foundations on a journey to ensure that Touch is a sport for all.
This past year has seen the introduction of an EDI policy, a trans, non-binary and gender diverse policy, a diversity survey amongst our High Performance camp, a formalised partnership with Pride In Touch, higher visibility and increased discussion of EDI within the organisation along with the creation of an EDI action plan. To cap off the year, we are proud to introduce three new members to the group.
England Touch welcomes its first EDI Officer, Tatchen Dawodu-Alcide. Tatchen will now lead and champion EDI throughout England Touch with the support of the EDI Group.
Tatchen is passionate about sport, having participated in football and track and field from a young age. She is a firm believer in sport being used as a tool for social inclusion and is particularly interested in working in a role to combat inequality in sport and make Touch more accessible for all.
England Touch is pleased to also welcome Jamal McKenzie and Eleana Ennes who will bring added expertise to the working group.
Jamal has played Touch from the age of 16 and with qualifications in sport development and international relations, has a keen interest in sport, racial equality and social justice. Jamal is keen to play his part in ensuring that more people from non-traditional backgrounds have the opportunity to participate in Touch.
Eleana first started playing Touch at school, having grown up in Singapore. She is passionate about women's sport and women's development within Touch and wants to make sure there are as many opportunities as possible for women to develop across the country, regardless of background or skill level.
Chris Simon, England Touch CEO, commented: "I'd like to welcome Eleana, Jamal and Tatchen to the ETA and look forward to working with them as we continue to make our sport more inclusive and diverse. They are joining an already very strong EDI team, but I believe their addition will create further opportunity for us to build on the amazing work that this group has done during their first year together."