Uma represents #TeamRef in Port Macquarie
It has not just been the Men's Open team that has been representing England Touch in the New South Wales State Cup this weekend; Uma Ramaswami has also been in Port Macquarie as the Men's Open team referee.
[caption id="attachment_32314" align="alignnone" width="1030"]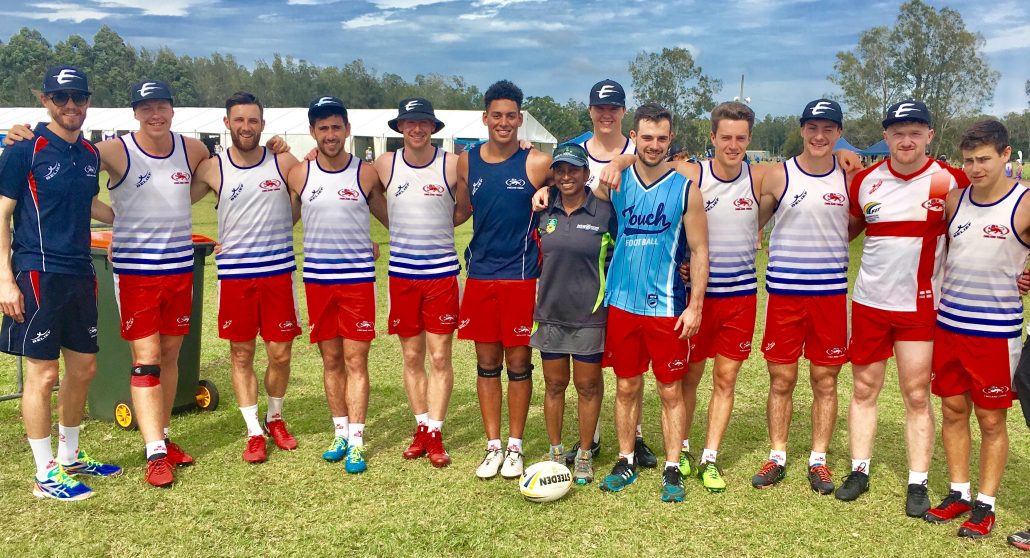 Uma with the Men's Open team[/caption]
Uma is a stalwart of the England Touch refereeing community and has plenty of experience at international tournaments. And she built on this in New South Wales refereeing across a range of categories, including Women's Open, Mixed Open and Women's 40s.
She was one of 300 referees who officiated at one of the biggest Touch tournaments anywhere in the world, which saw England's Men's Open come up against some of the top teams from Australia.
Uma finished on a high note with the Women's 20s quarter finals and Men's 40s semi-finals, and is heading home having made life-long friends and expanded her knowledge of Aussie vocabulary!
"Thongs are flip flops and Eskies are cool boxes, who knew?!" she joked.
"This has been the trip of a life time for me from start to finish. I cannot thank my fellow referees enough for making me feel so welcome. Thanks also to the massive control team without whom a tournament of this size would not be possible, the amazing volunteers at the referee tent and the referee panel members for their invaluable coaching and feedback.
"There were lots of fast games in very hot and humid weather. I've met loads of new refs and saw lots familiar faces from the World Cup back in 2015, and it has been a lot of fun, but very hard work in the heat."
[caption id="attachment_32315" align="alignnone" width="869"]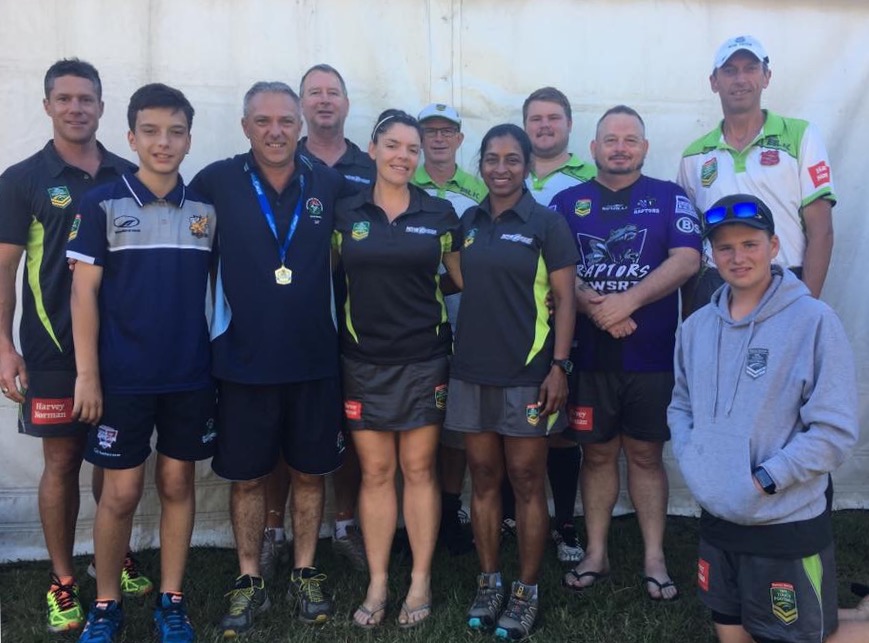 Uma with some of her fellow officials[/caption]
Other subtle changes in format between English and European tournaments included the referees getting to know the names of the teams at the time of collecting the score cards, a few rule differences to the standard FIT book, and the different styles of game play and Southern Hemisphere rule interpretations, meaning that officials heading from this part of the world need to be on the ball.
One big similarity – there was plenty of time to socialize and upgrade!
State Cup in Numbers
300 referees
250 teams
30 minute Touchdown Turnaround
28 Degrees
22 fields
20+ referees from outside NSW
11 games refereed
4 international referees
3+ badge level (Aus)
3 long days