Oxfest - Women's Touch
Ahead of 'Women In Sport Week' Oxford Touch hosted their 2nd Ladies Touch Tournament 'Oxfest'.
Bad weather threatened the day but that didn't dampen spirits as teams from across the country arrived at Oxford's Gosford All Blacks RFC home. Players ranging from those with international experience to those playing their first competitive games of touch made set for a great day and celebration of women's touch.
The pool games were fast and furious with some great handling skills on show. Hosts Oxford were impressive in Pool A beating local rivals Thames Valley and not conceding a single score in the pool stages. Meanwhile in Pool B, CSSC topped the group whilst Durka showed their attacking prowess topping the scoring charts.
The sun began to shine again for the knockouts and finals with 4 trophies on offer.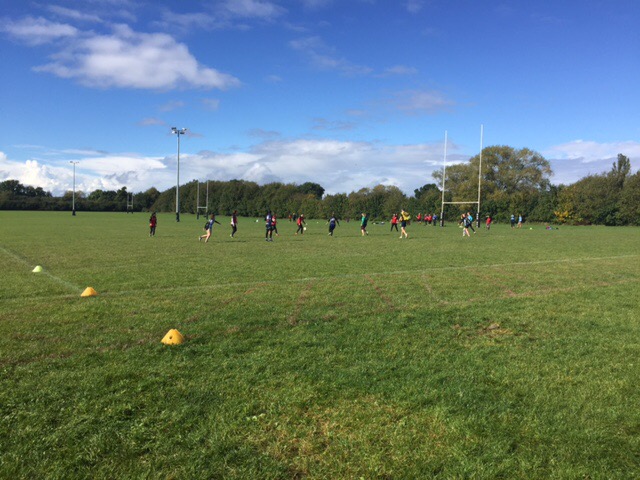 Both London Business School and Norwich Rebels made great improvements throughout the day. They met in the Spoon Final and it was Norwich Rebels who ended up the victors by a score of 4-0.
Meanwhile the Bowl Final saw Nightingales take on the Cowgirls with Nightingales the 6-3 victors.
The Plate Final was contested between Durka and Thames Valley, Durka again showing their attacking flair to win 9-2.
Finally, the Cup Final saw hosts Oxford take on CSSC Valkyries. The ladies of CSSC quickly raced into a 2-0 lead by halftime, the hosts then rallying to pull back level before a great score from CSSC in the final minutes that sealed them a well deserved 3-2 victory.
Many thanks to all the teams who attended, especially those travelling from afar. It was a great day to promote and celebrate the ladies game and we hope to see you all again next year! And finally a massive thanks to #TeamRef, without whom the games simply wouldn't happen!