Expanded Sporttape Men's and Women's National Touch Series taps off in Oxford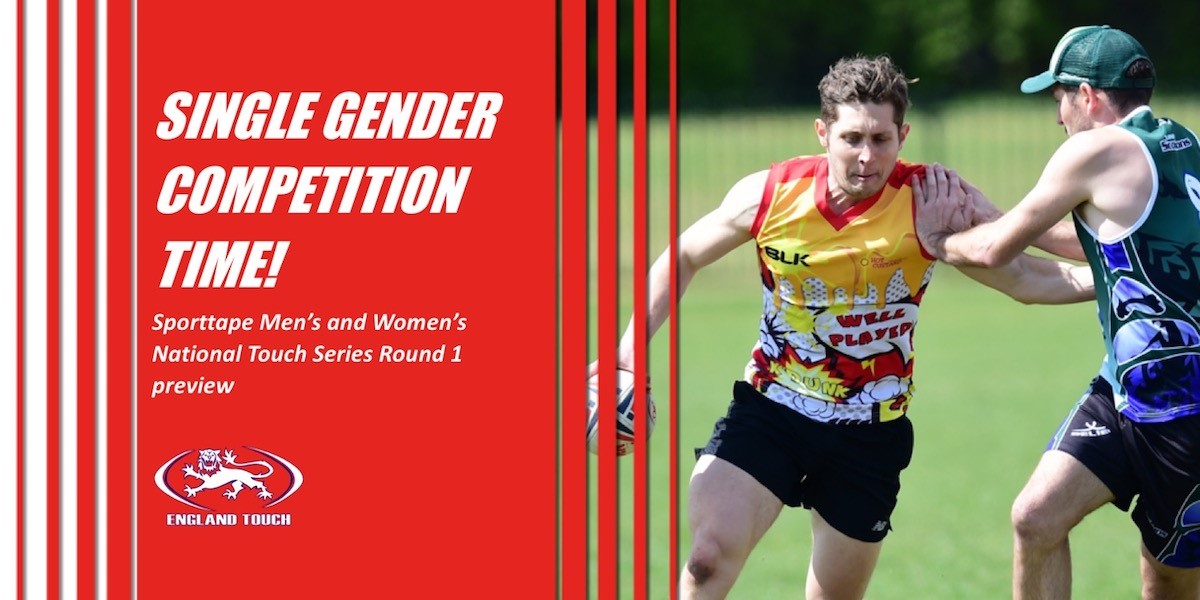 This weekend sees the start of the new-look Sporttape Men's and Women's National Touch Series.
Forty teams are heading to Oxford RFC for a weekend which will include both a two-day tournament for elite teams and a one-day competition for emerging teams who may be testing themselves in a national single gender competition for the first time.
There is a cosmopolitan feel to the Elite Men's competition, with established club teams London Scorpions, London Galaxy, Canterbury, Cambridge, Nottingham, Hot Custard, Wigan, CSSC and Thames Valley being joined by two regional teams from the South-West and Galaxy Worldwide, who are bringing players from as far afield as North America, New Zealand and Australia to the historic city of Oxford.
The Elite Men's competition will have three round-robin games on day one, with knockout matches on day two.
Cambridge, CSSC, Hot Custard, London Galaxy, London Scorpions and Thames Valley have also entered teams into the Elite Women's competition. They will have a five-game round-robin competition spread over the two days, with the overall winner decided by a final between the top two ranked teams.
As with the Belief Elite Mixed National Touch Series all games in the Elite Men's and Elite Women's competitions will be 40 minutes long, with a five-minute half-time.
2018 is seeing the expansion of the Sporttape Men's and Women's National Touch Series to include competitions for emerging single gender teams.
Ten teams have entered both the Emerging Men's and Emerging Women's competitions, with a mixture of traditional clubs and invitation teams taking part.
These competitions will follow the format of the Steeden Development National Touch Series, with round-robin games in the morning followed by knockout matches in the afternoon. All matches will be 20 minutes long with a touchdown-turnaround format.
The overall winners in the Emerging competitions will be decided in the final two matches of the day. These will be played on Pitch 1 and be streamed live on the England Touch official YouTube and Facebook pages, along with the England Touch website.
CLICK HERE to see the full match schedule.
All games from Pitch 1 will be streamed live on the England Touch website and YouTube channel, while the finals on both day one and two also streamed on the England Touch official Facebook page.