Seven pitches, 40 teams, one big weekend of Touch!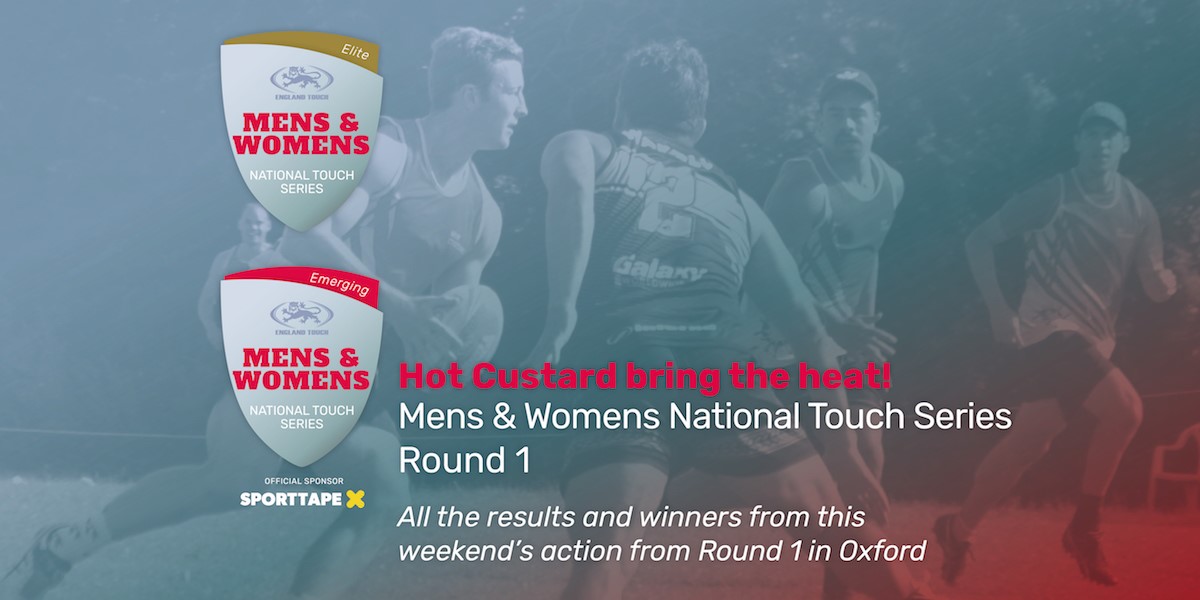 The Sporttape Men's and Women's National Touch Series headed to Oxford for its opening round and the action exceeded expectations!
The Series has been expanded this year into Emerging and Elite competitions which last one day and two days respectively, and 40 teams in total took part across all four tournaments (two for Men, two for Women).
The Elite competition was fiercely fought in both genders.
The six Women's teams had five 40-minute round-robin games spread over the two days before the final placing matches at the end of the Sunday. There was plenty to play for going into the final round robin games with Hot Custard and London Galaxy neck-and-neck on league points in the race to join London Scorpions in the final.
Galaxy's win over Scorpions saw them stay ahead of Hot Custard on touchdowns scored, but the Scorpions had their revenge in a classic final which went down to the wire.
The Men's competition had three round-robin games on the Saturday, with the top eight teams then going into knockout rounds and the bottom four into a further league to determine their placings.
These matches were competitive, too, but Hot Custard turned on the style throughout the weekend to catch the eye with some memorable results, not least in their semi-final and final. After coming from three touchdowns down against Wigan to win in the semi-final, they then scored four early touchdowns against a quality Galaxy Worldwide outfit that included two legends of the sport, New Zealand's Peter Walters and Australia's Manu Wakely, which set Hot Custard up for a well earned Cup title.
It was a memorable weekend for home-town outfit Oxford in the Emerging competition, with their Men's and Women's teams taking home their respective Cup titles. The men scored late to overcome the Sons of Sally, while the women saw off Nottingham in their final.
Standings
Highlights