Bhubesi Pride becomes first charity partner of England Touch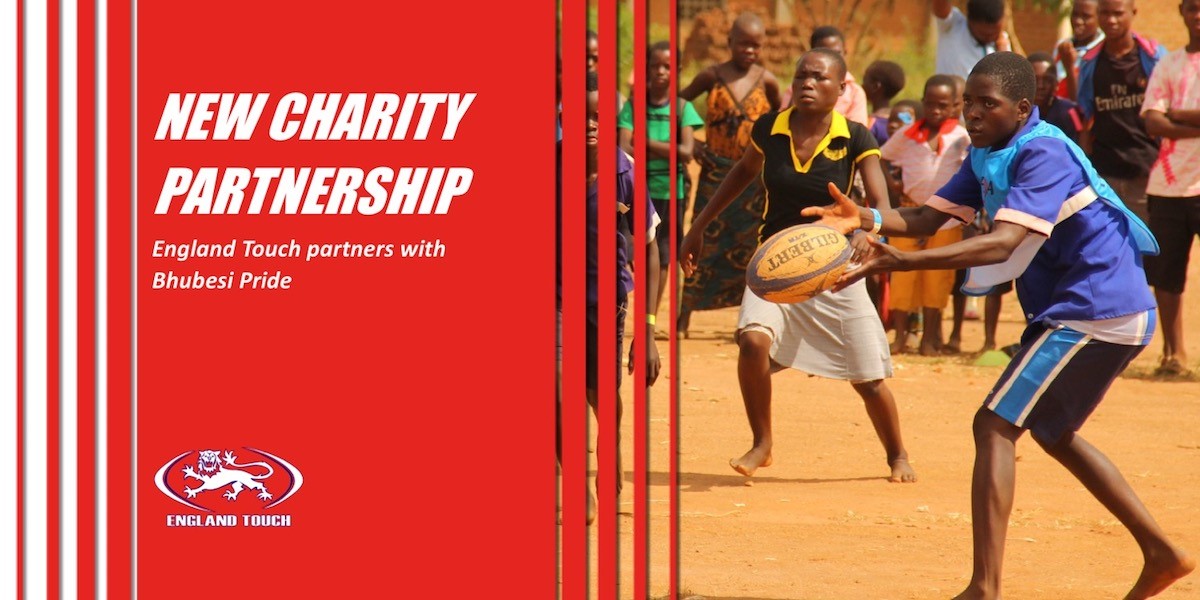 England Touch and Bhubesi Pride have announced a new charity partnership that will start at the 2018 European Touch Championships.
Bhubesi Pride works across Sub-Saharan Africa to support rugby and community development in schools and community centres, with qualified and dedicated teams of volunteers taking part in annual coaching expeditions in nine countries.
In all Bhubesi Pride delivers these projects to 5,000 children and staff, with Touch providing one of the cornerstones of the charity's work, which is why Founder and Managing Director Richard Bennett approached England Touch to become the Association's first charity partner.
"Touch is a massive part of the projects that we deliver, and with the Touch community growing in England through the fantastic work being done by England Touch we felt that a partnership between our two organisations was a natural thing to pursue," he said.
"Many of our volunteers who make up our Pride members come from England and the UK, and hopefully over the next few years we'll be welcoming England Touch's players onto our expeditions, whether they are taking a gap year before or after university, or who are looking for a bit of adventure later on in life!"
England Touch's Chief Operating Officer Gregg Cropper says that partnerships like this can benefit both organisations.
"Both England Touch and Bhubesi Pride rely on dedicated volunteers as we grow year after year, and by working together we can both give our players and coaches the opportunity to experience sport in a different environment and making a difference to communities across southern Africa," he commented.
England Touch and Bhubesi Pride will officially launch their new partnership at the 2018 European Touch Championships, which will see players, coaches, referees and officials from 17 countries head to Nottingham to compete for the right to be called the best Touch country on the continent.
To find out more about Bhubesi Pride head to www.rugbyinafrica.org
About the European Touch Championships
The first European Touch Championships was held in 1996 between England, Wales and France competing in two categories
The 2018 European Touch Championships will see 63 teams from 17 countries taking part across 10 categories
Over 1,000 players, coaches, referees and officials will be heading to the University of Nottingham between July 18th and 21st, 2018
There will be live streaming of every game played on Field 1 throughout all four days, including the major finals
England has won the last four overall European Touch Championships, and will have teams in every category in 2018