Harry Grocott steps down as University Liaison Manager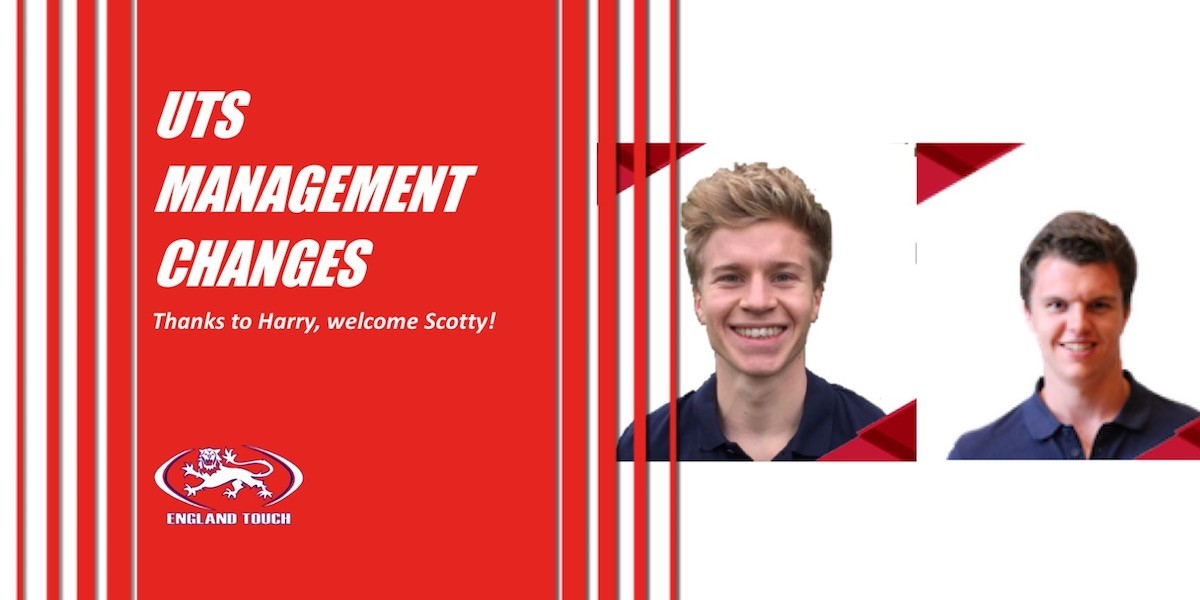 Harry Grocott has stepped down as University Liaison Manager, with Alex Scott taking up the reins with immediate effect.
Grocott has been running the University National Touch Series since its inception three years ago, and his hard work has been reflected in the number of tournaments that are staged each year, the number of universities who enter and how many teams are representing each university.
The University National Touch Series has also become an important part of England Touch's player development pathway, with the England Scholars Men's and Women's teams both coming second at the inaugural European Federation of Touch (EFT) Championship Permit in the summer of 2017. Grocott will remain as a coach of the Scholars squad.
Chief Operating Officer Gregg Cropper paid tribute to Grocott's efforts.
"Harry's dedication and hard work has been crucial in seeing our university programme both take root and then expand rapidly over the past few years," he commented.
"He's put a massive amount of time and effort into managing the University National Touch Series the rapport he has built up with the players and teams has been fantastic. On behalf of everyone at England Touch I'd like to thank him for everything he's done over the years."
"Managing the University National Touch Series has been a fantastic experience," Grocott added. "I'm really proud to have seen it grow rapidly over the past couple of years, and to see Touch establish itself as a sport in the universities who have been taking part.
"When it does take root in a university Touch becomes very popular very quickly, not least because it is properly mixed between men and women, and because it's a sport that improves your skill and fitness levels.
"None of the success we've enjoyed would have been possible without the positive attitude of the players and teams, and I'd like to thank everyone who's been involved. The University NTS is in good hands with Scotty and I wish him all the best for the future."
Scott – known across the Touch circuit as Scotty – has a long history in the sport. He started playing Touch at school before going on to captain the first ever England Under-18 team at the 2014 Junior Touch Championships.
A promotion to the Men's Open team followed, and after helping England win a gold medal at the 2016 European Touch Championships he has gone on to play in the EFT Premiership Permit in 2017 and represent England in the 2017 New South Wales State Cup in Australia.
He is Head Coach of the West Wildcats Men's Open team and is the co-chair of the Loughborough University Touch team.
"Harry's done brilliant work over the years and I'm fortunate to be taking over the University NTS when it's in such great shape," he said. "I've certainly got big shoes to fill.
"I know first hand how well Touch fits into a university sports programme and over the next few years will be working with the rest of the team at England Touch and other relevant stakeholders to continue growing the competition and ultimately receive full recognition by British and University College Sport by 2020."
To contact Scotty email university@EnglandTouch.org.uk