Corporate Touch Tournament adds to Euros weekend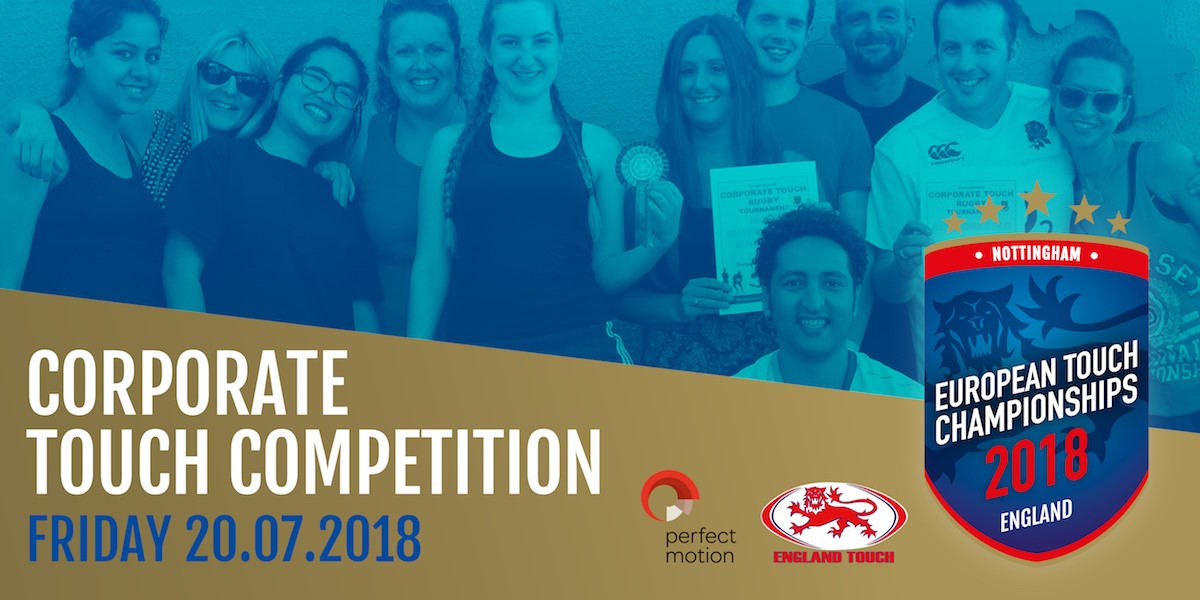 England Touch has teamed up with Nottingham-based sports events promoters Perfect Motion to run a Corporate Touch Tournament as part of the 2018 European Touch Championships.
This tournament will be on Friday, July 20th, and will include 3-4 hours of Touch followed by food and drinks afterwards.
It will be the ideal way to start your summer weekend in the heart of England!
The emphasis will be on fun, and using a multi-gender sport to support your team building within your company, organisation or department.
Coaching for your team can be arranged in advance to make sure you hit the ground running!
Enter as colleagues, go home as a team!
CLICK HERE to sign up!
CLICK HERE to download a poster, and email touch@perfectmotion.org with any specific questions!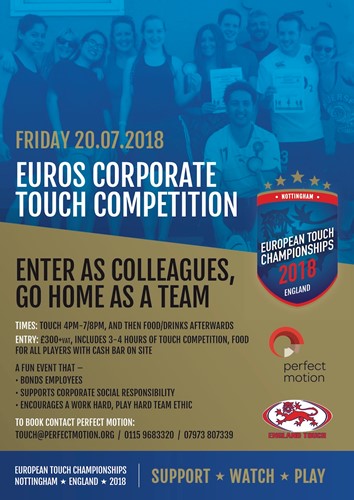 England Touch is using the European Touch Championships to be the focus of the Association's growth for the next few years.
The Corporate Touch Tournament will introduce the Nottingham business community to Touch, while the week will also see the finals of the 2018 National Touch Schools Tournament.
And matches from the week will be streamed live on the England Touch website page and YouTube channel.
Volunteers can still sign up for a number of areas, including media and content, tournament control, and pitch management. CLICK HERE to sign up online!