Barebacks ride off with first Cup title of 2018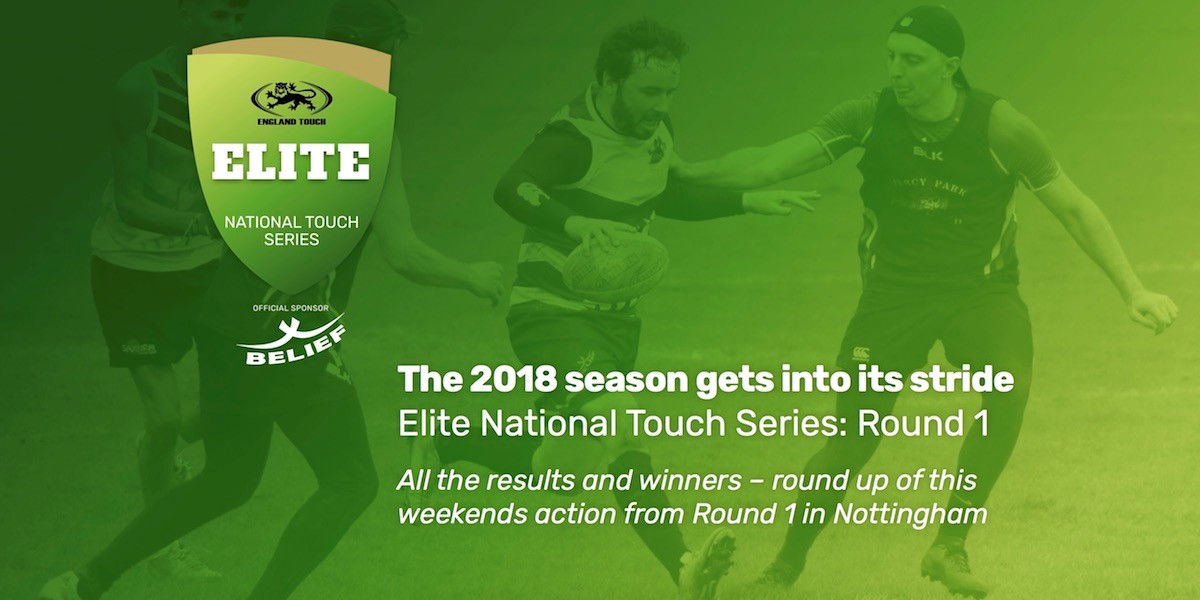 Bareback Riders carried on where they left off in 2017 by taking home the main title from the Belief Sports Elite National Touch Series in Nottingham.
The reigning overall champions - who lifted the title at the Riverside Sports Complex last September - were one of several teams to show their class throughout a weekend which saw both the anticipated rain hold off until the final match of the tournament and several clubs experience multi-day competition for the first time.
Round 2 is at Wasps FC in Acton, West London, and if you aren't able to make it you can follow the action live with our exclusive streaming on YouTube and on the home page of this website.
Final standings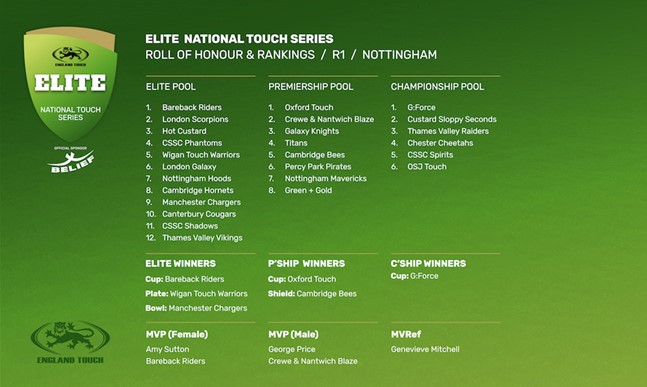 Highlights
Reaction