Bareback Riders satisfied with season performance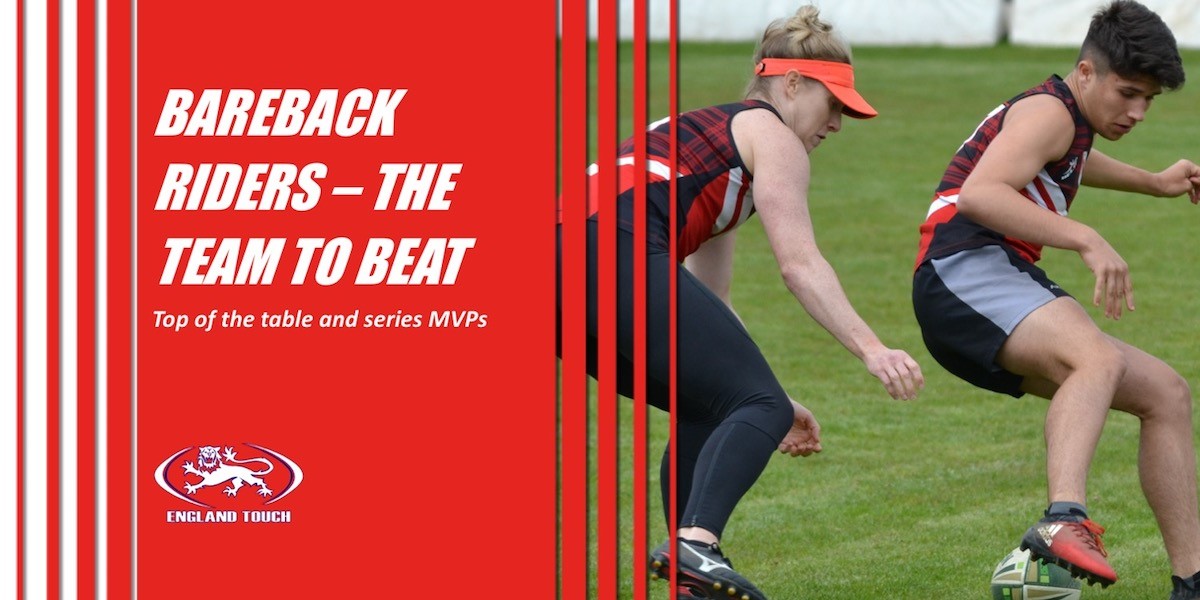 Bareback Riders have been the team of the Belief Sports Elite National Touch Series, taking home both the overall title and both the Series male and female Most Valuable Player awards.
The team continued where it left off last season, winning the Elite Cup title in all three of the competitions played in spring 2018 in Nottingham, London and Birmingham and confirming their place as the overall champions in the process.
Not only that, but Louis Treays and Alison Hogg were named the male and female Most Valuable Player of the Series respectively, too.
"It's been a great season," said Ryan Miemczyk, who has also been named in the England Men's Open squad for the European Touch Championships.
"The standard of the competition is rising. BBR has been around since 2003 and every year we've been playing the quality of the competition has been improving and as a 30-plus it's great to see the young kids coming through."
Bareback Riders has a blend of youth and experience in its set-up, with Treays the standout performer at just 18 years of age. But he was quick to credit the older players around him.
"We've got experience which keeps us calm and there are key role models in the team, the likes of Ali [Hogg], Clark [Hobson] and Mark Knight, the experienced people who've been on the Touch scene since forever," he commented.
"All of the girls in the BBR squad have been exceptional the whole tournament, too."
"We always just want to make sure we play our style and get through the games," added Hogg, who is another player heading to the Euros as part of the England Mixed Open squad. "We've got the confidence to know that if we stick to our game plan we'll get there and win overall."
Attention at the elite end of the club season now turns to the Sporttape Men's and Women's National Touch Series, which takes place in Oxford (Round 1, June 9-10) and Manchester (June 23-24).
Teams can still enter both tournaments; CLICK HERE for details.