Yorkshire Thorns the big winners in Lincoln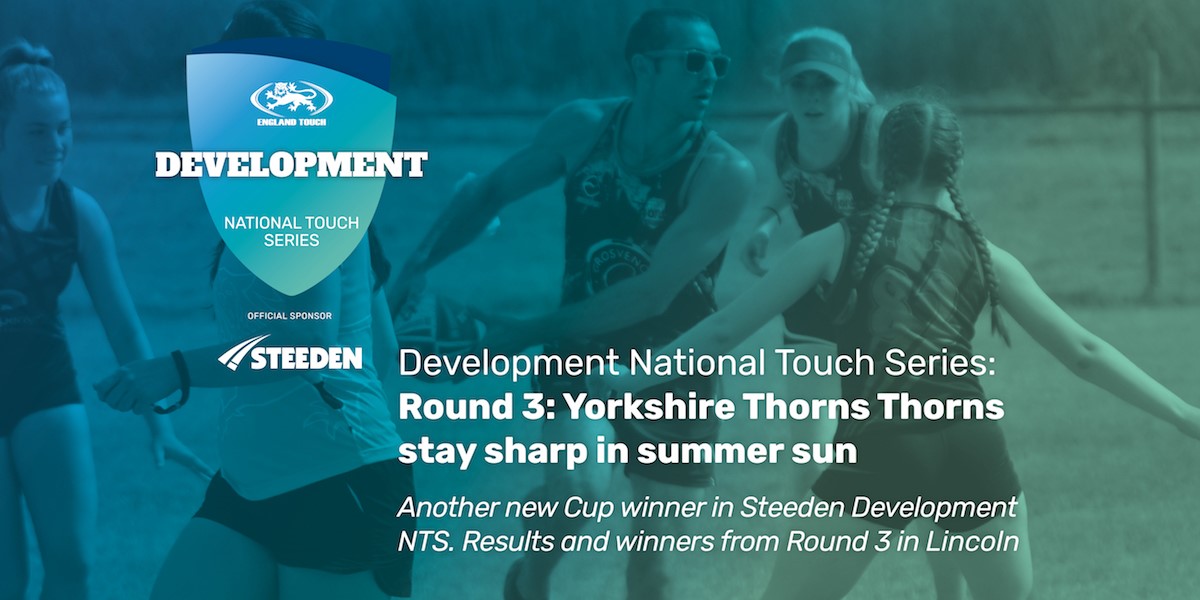 Yorkshire Thorns were all smiles in the sun after taking home the Cup title from the third round of the 2018 Steeden Development National Touch Series.
The Thorns had reached the semi-finals at both of the opening two rounds of the competition, and they made the most of their first final by seeing off St Albans to lift the trophy.
Fourteen teams headed to Lincoln, with the referees also receiving coaching throughout the day, and the quality of the Touch matched the levels of sunscreen slapped on by the players!
Other winners included Chester Cheetahs (Plate), Warwick (Bowl) and Orton Ospreys (Shield).
Reaction
Standings