University Touch Nationals 2015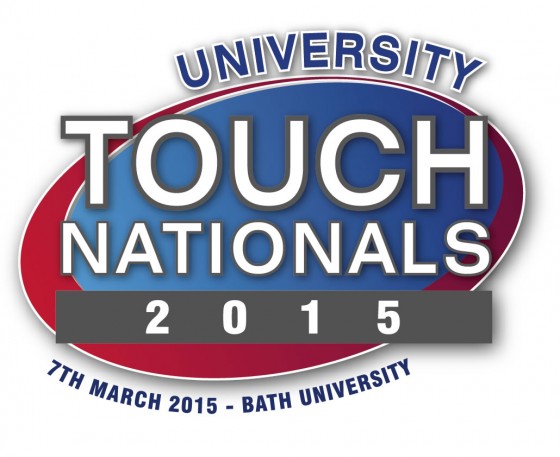 The University of Bath hosted the 2nd University Touch Nationals in the 1st week of March 2015. The weather was unexpectedly tropical, and the blue skies and sun mirrored the great Touch skills that were on display. 4 pitches had been marked out superbly by the University's ground staff and these pitches held strong from start to finish which facilitated some great Touch.
Due to a late drop out, 9 teams participated in a highly competitive tournament styled on an Australian structure, with straight 20 minute games where end changes occurred after each score. This was a new style of game for all players which made for very exciting and fast paced games. 6 highly qualified referees ran the games with ease and made an invaluable contribution towards the professionalism of the day and the improvements to all teams.
As the day progressed teams were ranked in their groups, with 1st place heading straight into the semi-finals, 2nd and 3rd place teams playing in a cup quarter final, whilst the bottom 3 teams participated in a round robin. Bath Hawks and Exeter 1s both topped their pools while Loughborough Unicorns, Surrey, UEA and Bristol played the quarter finals whilst Bath Panthers, Southampton and Exeter 2s played out a round robin.
The lunchtime break saw the fastest female Touch players at university battle out a 'dash for cash' where a ball was scooped and a foot race to the end whilst all other supporters and team mates cheered from the touchline, a well enjoyed feature that was replicated with the fastest male players later in the day.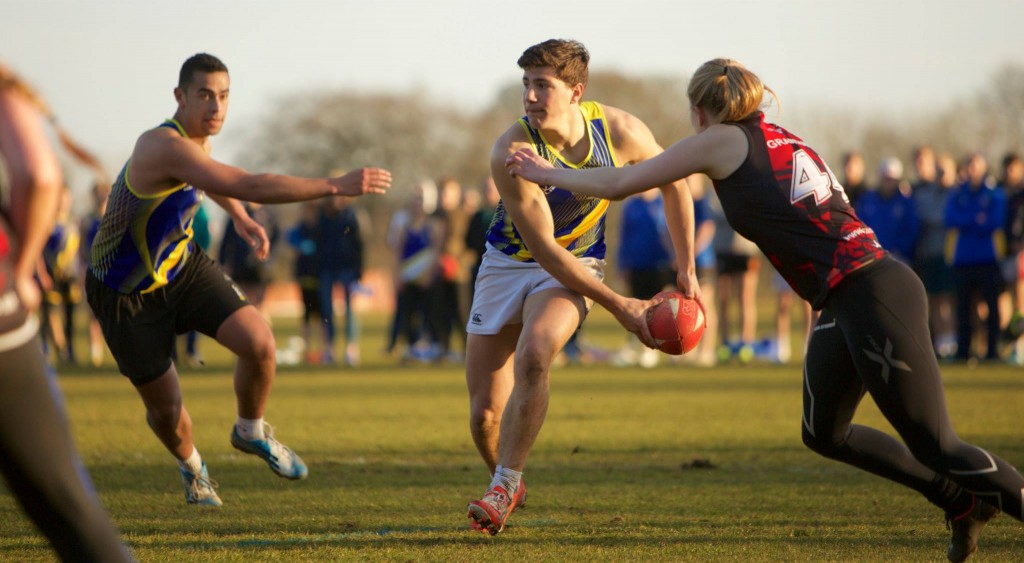 The level of Touch that was displayed shows massive improvements from the tournament last year and progressions from previous tournaments that were hosted at Exeter, Bristol and Loughborough was evident. After the quarter finals Loughborough Unicorns progressed to play Exeter 1s in one semi-final whilst Bath Hawks faced UEA in the other. After 20 minutes of 2 extremely high quality games, Loughborough Unicorns and Bath Hawks progressed to the final, a re-match of a very tight group game.
By this point a large crowd of teams, family, friends and students lined the touchlines to witness what would turn out to be a highly exciting and fast game. A slightly longer game with half time saw a more conventional game structure.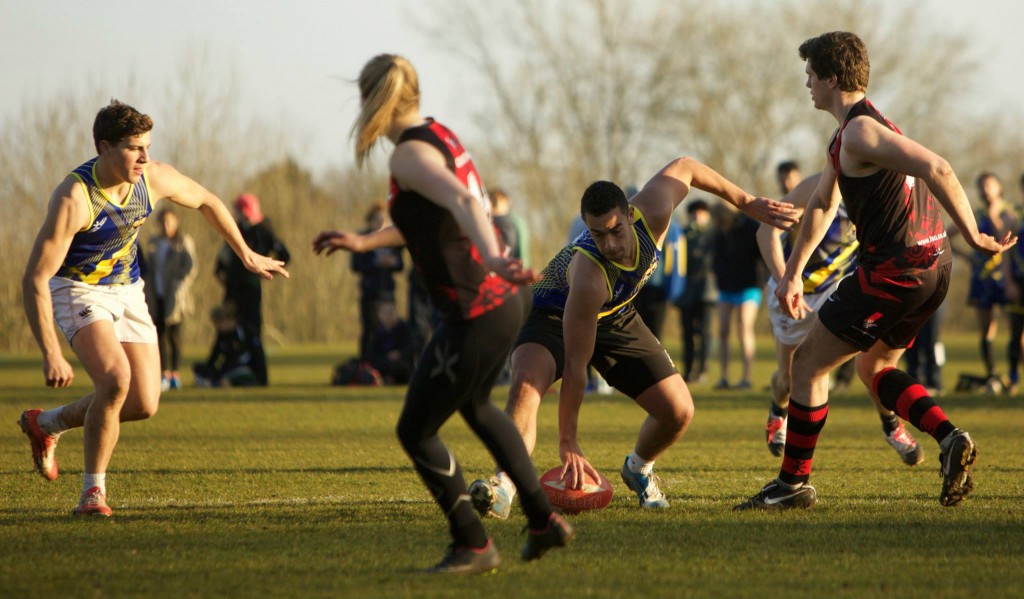 Bath Hawks got the first score before Loughborough unicorns got one back almost immediately, and that trend was repeated to make the score 2-2. Excellent defence saw a very tense game, however Bath did manage to sneak one with a dive for the line making the score 3-2 with 7 minutes to go. After 5 minutes of intense driving, a break away try with meant that the Bath Hawks led 4-2 with 2 minutes on the clock. Some excellent line attack from Loughborough was held off by Bath's defence, with the help of some scrambling dives, before the final hooter marked the end of an incredibly exciting game, and Bath Hawks were crowned as champions.
A huge thanks to Ben Powell, the Technical Director of England Touch, for organising the schedule and referees, whilst Bath's Hannah Lawless took a lead on the day making sure matches were played on times, scores were handed in and everything else needed to successfully run a tournament.
A great day from all involved and very positive for development of the game at universities. No doubt this event will run again next year, and well done to all involved.