England to host JTC2015
Background
In 2014, the Junior Touch Championships (JTC) was created out of a committed and dedicated alliance of European National Touch Associations (NTAs). This was the first junior Touch tournament ever held in Europe. The hard work and devotion to the new category of international Touch has secured a bright and successful future for the sport of Touch.
The JTC2015 will build on this foundation and create benefits for NTAs through added junior participation, have a positive impact on the sport of Touch and create legacy opportunities for young adults to represent their country in Touch.
The JTC is about providing an opportunity or platform to encourage young adults to participate in the sport of Touch. As they do, they develop and feed into a constant stream of young talent, providing the building blocks for the future of the sport.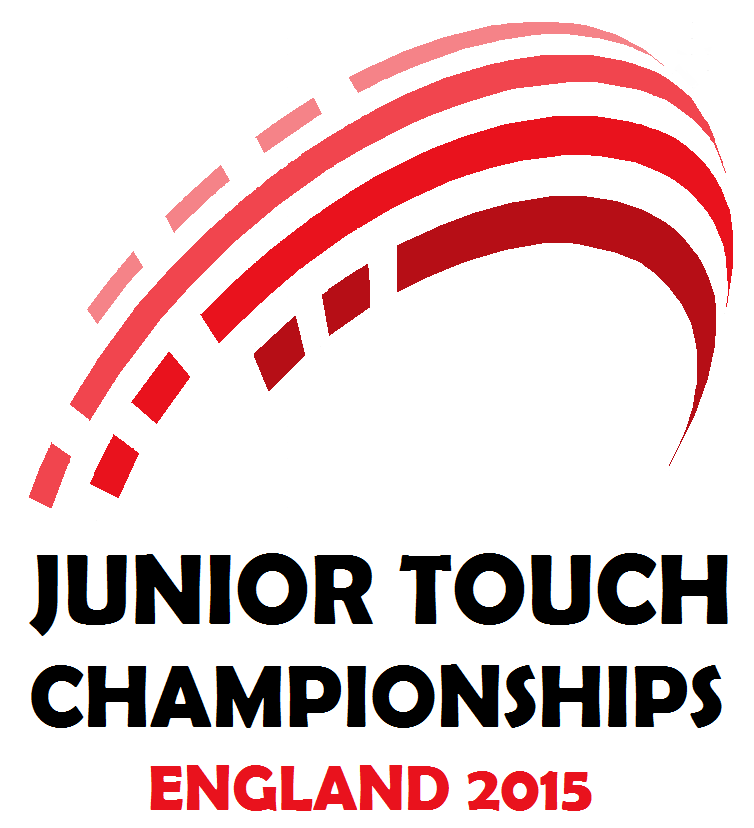 The new JTC logo is represented by the creation of a Touch ball, the four streams represent the journey of Mixed Open, Women's Open, Men's Open and Referee career paths.
Hosting award and delivery
England Touch are proud to announce that we have been hand selected from a range of applicants going through a rigorous two-stage qualification and tender process.
England Touch has for many years successfully strived to deliver high quality experiences for all its members both on and off the field. Delivering some of Europe's largest established competitions and events and a commitment to developing all aspects of Touch, through our extensive committee structure made up of extremely enthusiastic, talented and resourceful volunteers. The ETA Executive Committee has 6 members with a further 6 making up the Non Executive committee and 5 further operational board members, including a new schools liaison officer. This structure ensures that we have expertise covering many different aspects of the sport, and allows the association to fully develop as roles and duties are spread across several people.

England Touch have a long tradition of hosting successful and high quality tournaments both through its member clubs and through the committee. 2014 saw a jump in the national delivery requirements as we combined both our tiers of competition into one, which saw a minimum of 32 teams participate in the 4 rounds and required a minimum of 25 referees and 8 fields. Through the ETA committee there is strong teamwork established which fits together as medical, referees, tournament control, high performance and player disciplinary panels which all have key roles both before, during and after each tournament, work together in all aspects of the delivery. We have a very committed group of volunteers and supportive clubs who ensure that we continue to reach very high standards of planning and delivery.
England Touch tournaments have provided numerous referees the opportunity for coaching and upgrades which was key across European referees in 2014 in the road to the Euros.
 To ensure that we learn from others, Kevin Hill, our Events Director, assisted at the EFT Euros in 2014 which was a great learning experience as well as a chance to provide input during the delivery. This will be extended in 2015 when he looks to also work with TFA during the World Cup. Doing this is with the sole purpose of upskilling to be ready to deliver all aspects of Touch tournaments in the future.
In the weeks prior to the JTC, the ETA will host their Touch Nationals tournament, which will allow a run through of all proposed procedures for the JTC, including welfare as there is a junior division in which we will host 3 x U18 teams, as well as an opportunity to coach / upgrade referees for the tournament over the weekend.
Delivering the Junior Touch Championships will provide the association with an opportunity to further increase the level of innovation of tournament delivery and also inspire and engage many existing & new players, referees and coaches.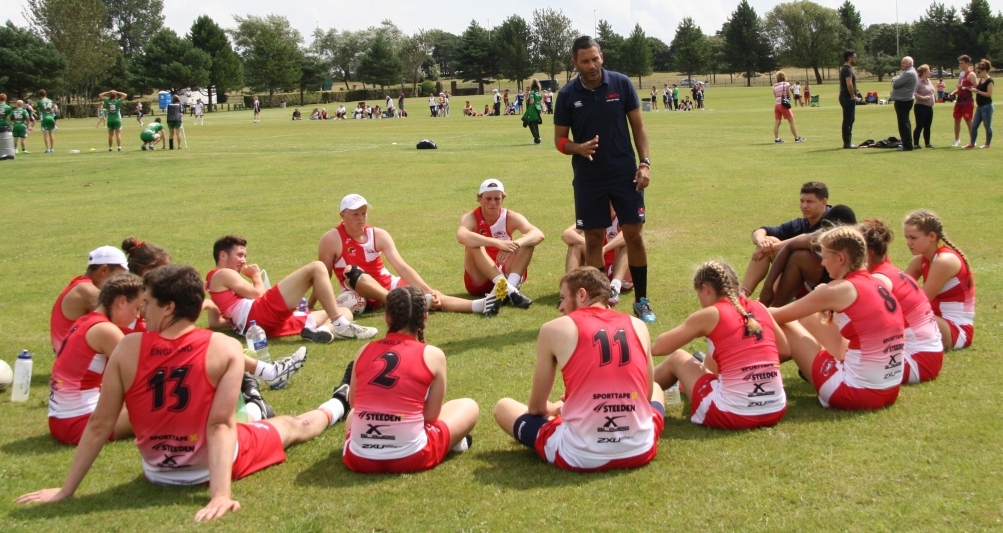 England Touch has been committed to raising standards across the association with an increase in the work delivered by the high performance team to upskill coaches for all levels of the game, extensive referee development with coaching and upgrade opportunities, a medical team present at all ETA tournaments and training camps as well as event delivery with learning opportunities taken at the recent EFT Euros and upcoming TWC.
Safeguarding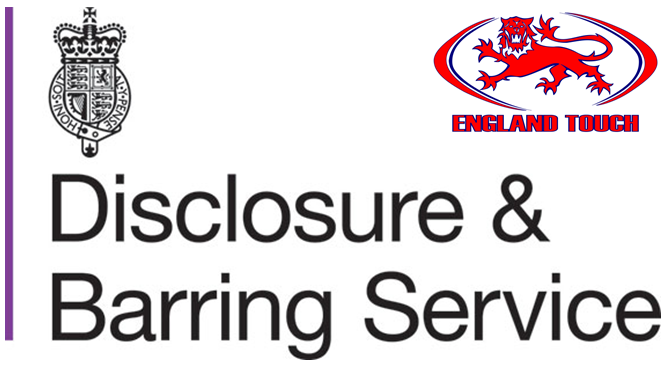 England Touch are driving forward our safeguarding and child protection policies and we have a support system in place to enable our identified coaches to go through the process of obtaining an enhanced DBS check. The ETA is working with GBG Online Disclosures (formerly the TMG CRB group) one of the largest criminal records checking providers in the UK, to administer online checks.
We are working on Child Protection Policies through our Governance Director, these will ensure that they conform to both Sport England and FIT requirements. We are a member of the Sport and Recreation Alliance and again ensure that we are utilising their policies and best practice. We also have a new position just filled for a Safeguarding Officer, which will take effect in January too.
When and Where?
The tournament will be hosted over the weekend of August 22/23, 2015.
We have selected Nottingham University, which we have a good relationship as a National Touch Series host and they offer fantastic facilities. The Universities premier outdoor sporting venue, Highfields is located on University Boulevard, just opposite University Park Campus, and hosts the majority of the student representative sport programme.
Highfields playing fields is fully equipped with extensive changing, viewing and conference facilities, including the iconic Vaughn Parry Williams Pavillion, constructed in the shape of a rugby ball.
As a leading higher education institution Nottingham University has full facilities for on site accommodation for the international squads. As the facility is all on one site this provides valuable safety considerations for the young people taking part in the tournament.
Located near the City Centre there is an ideal link to East Midlands Airport which is only 21km away and is only 77km from Birmingham International Airport. Nottingham is right in the centre of the country and is very well connected to all other major cities by the train network. Regular services operate between Nottingham and London St Pancras (for Eurostar) (from 1 hours 45 mins), Birmingham (1 hour 15 mins), Leeds (2 hours), Manchester (2 hours), or Sheffield (1 hour).
Legacy
The ETA have been proud partners of the Junior Academy and provided opportunities for young referees and have seen the benefits of this link in 2014. One of our academy referees not only participated in the 2014 under 18 tournament but also ran out in the senior tournament. All our junior players will undergo the level 1 course in 2014 and we will follow this up across the country for more to undertake the qualification and hopefully see more young players joining the referee academy.
We are currently building the junior ranks as an association using the Euros in 2014 to grow the player base – a mixed U18 team competed in the ETA CTS tournament throughout 2014. A key legacy for 2015 would be to establish younger age groups so we can have a player pathway throughout the junior ages – not just U18s and allow clubs to assist the association with this provision. Our 2015 Touch Nationals is gearing up to have 3 U18 teams and hence each year we are building upon the successes of the previous year as more opportunities for the juniors becomes available.
To Enter
Enter your details on the following GoogleDoc - 
JTC2015_Enter
Briefing Documents
Players
Brief 1.0 (13 February 2015)
Referees
Brief A (16 February 2015)
Further info
More information can be found on the Touch Europe Website, including the aims and objectives of the event, along with the age criteria for players: 
http://toucheurope.org/site/european-calendar/calendar/junior-touch-championships
Contact details:
Please contact jtc2015@england
touch.org.uk for further details.
Highlights Reel from England's Silver Medallists