M35 – 2014 European Championships
A long campaign that started in the depths of winter with a large training squad ended with a European Silver medal in, predominantly, sunny Swansea in August.  Head Coach Mike Roa oversaw the transformation of a squad of Touch players from around the country into a fully functioning Touch team that could almost defend properly and sort of knew where the corners of the pitch were.
Aided by the 3rd strongest women in Basingstoke, Georgia Yurkwich-Spink, he fielded a strong line up featuring a number of seasoned campaigners as well as some new caps.
Day One
A tough first game against an England Men's 30s team (who had clearly forgotten what age group they should be in) resulted in an uncomfortable 6-1 loss.
After being asked to take a long hard look at ourselves, the team fronted up for the next game against underdogs Switzerland which turned the tide, and the scoring charts, in our favour with a 14-1 victory.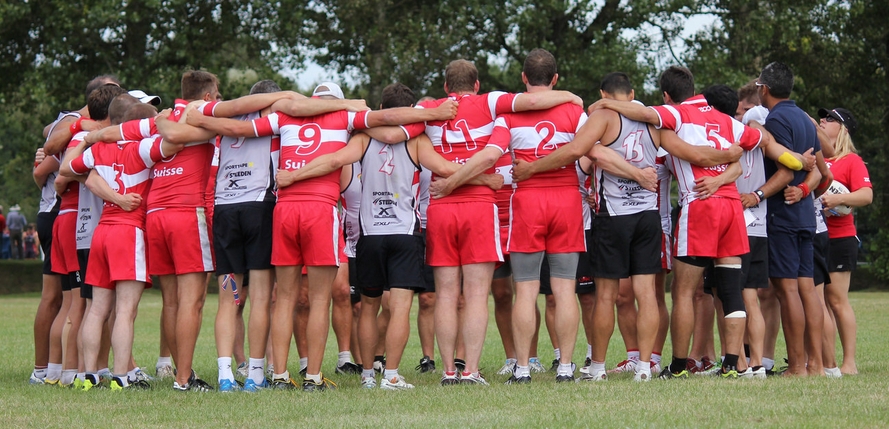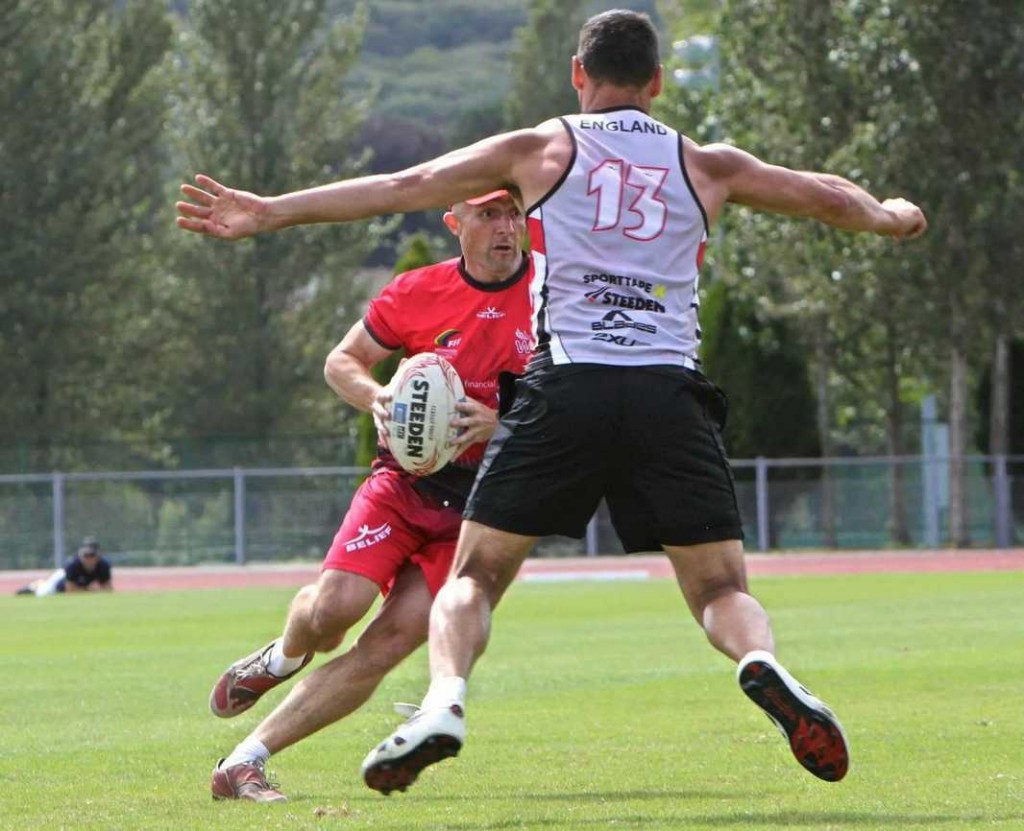 Next up were the Welsh, finalists in last years home nations and out for revenge.  A very solid performance restricted them to 1 score whilst England managed 5, including a hat-trick for Bruce Kirby on the wing, to cap a largely successful first day.
Day Two
Two games for day two and it was the Scots up first, continuing the form from the previous day the team beat Scotland 16-4, including two length of the field efforts resulting in tries for newly capped Dave Ratcliffe and hat-tricks from both Bruce Kirby and Duncan Jeffery.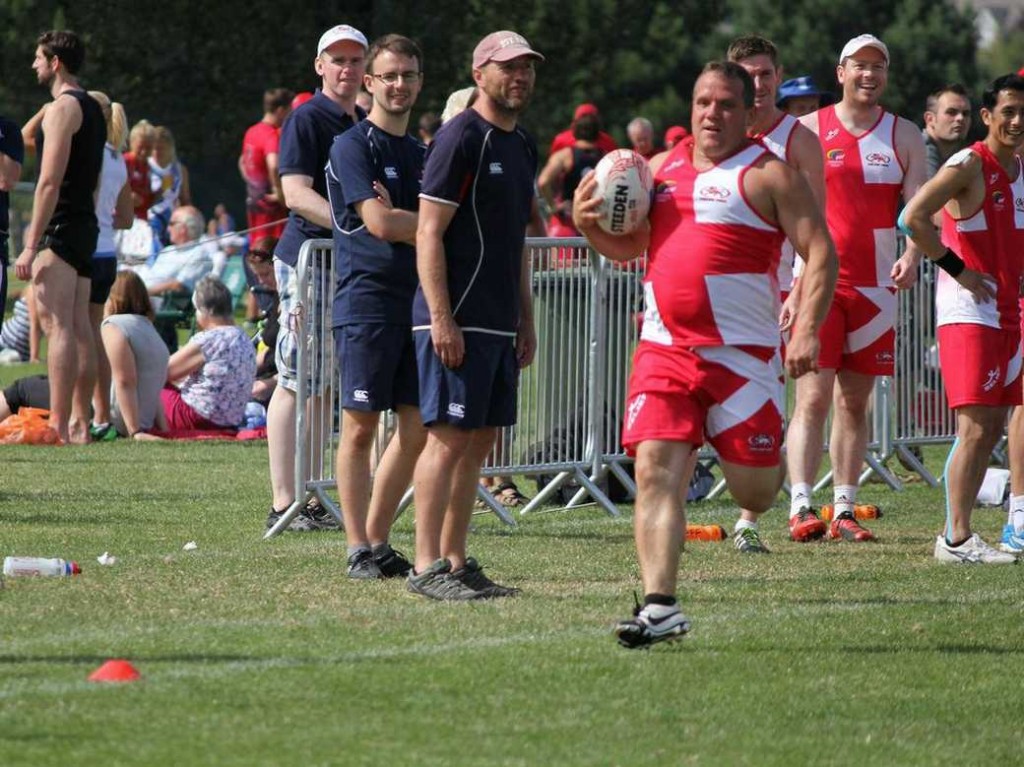 The next game was an altogether tougher affair, the French had bought a very strong team and had beaten everyone so far including the England Men's 30s.  A tough game was equal at halftime but, just got away from England in the second half with the French winning 6-3.
Day Three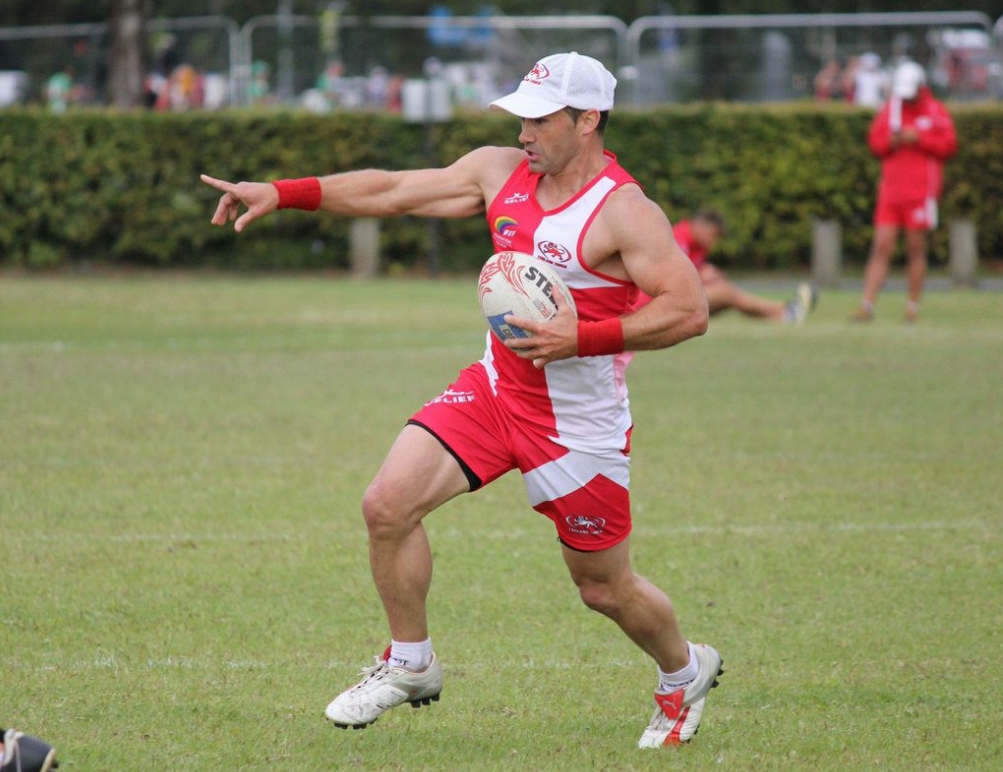 Already assured of a semi final place, first up on day three was the Ireland 30s team.  A quick start by them saw them take an early 3-0 lead, but some good decision making and driving play saw us pull it back to 3-3 at half time.  Good attacking pressure saw a some worked scores which was matched by some equally poor defence which saw a couple more let in, but a last minute score salvaged a draw.
Semi-Final
The Welsh were a tougher outfit in this later stage of the competition and it was a hard game, although England took an early lead Wales kept the pressure on. Wales took the lead in controversial circumstances, but a good sustained period of attack eventually saw England score exactly on full time to level the scores and take us to a drop-off.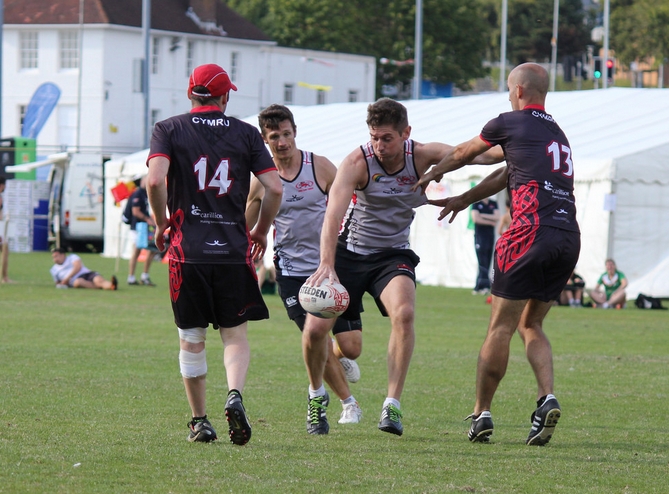 Having started the game, England had possession for the drop-off and took full advantage by working a good field position, with Jon Lovell creating a score in the corner for Simon Dudley.  As this was the first possession, Wales had a right of reply but, stern defending ensured that they didn't manage that and we progressed to the final.
Final
Unsurprisingly it was tournament favourites France who awaited in the final, the only unbeaten team in the category having seen off both the 30s teams as well as the 35s teams.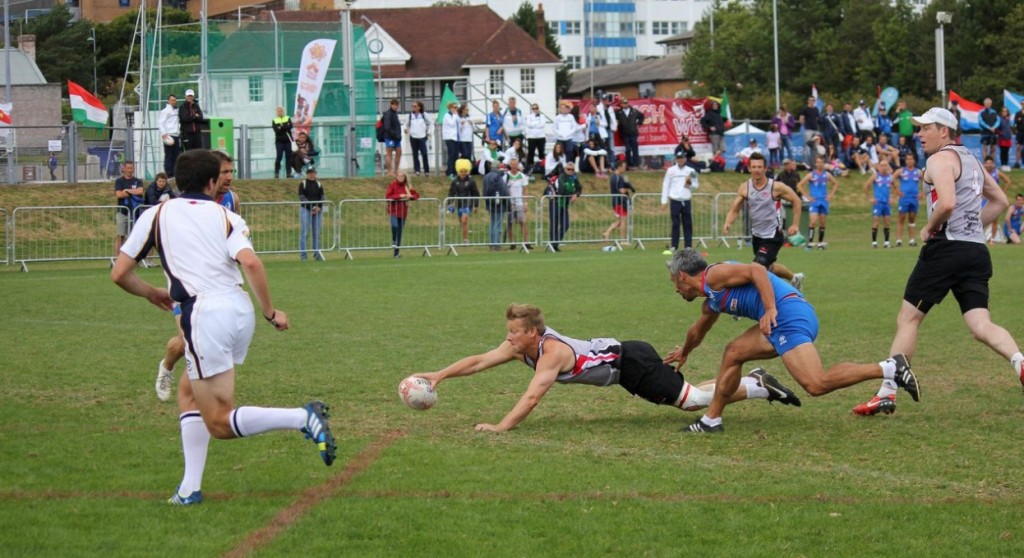 The first half was very close with France going ahead but, England keeping up with them and levelling the scores.  At halftime France were one up.  The game was there for the taking, unfortunately it was France who took it.  Perennial MVP, Marc  'Silver Fox' Lajus and his team outplayed us, adjusting their style of play to throughout the tournament.  The French were a good team who played well throughout the tournament who, on balance, deserved their victory.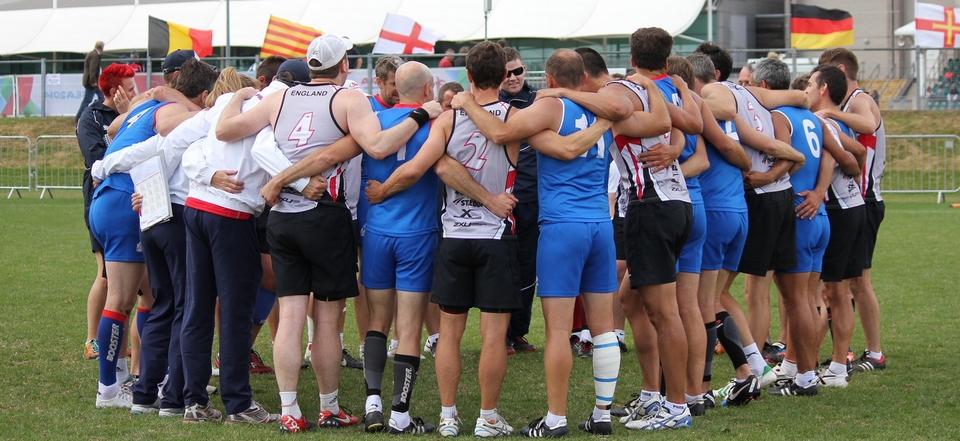 Epilogue
A great campaign that, whilst not quite as good as it could have been, was nonetheless very rewarding and a great team effort from all involved. Being crowned Silver Medalist of Europe doesn't come easy and a special thanks to Mike & Georgia who ensured that everything ran smoothly as well as Travis for his sterling efforts with fancy dress – the team easily being both the best dressed and most attractive at the function that evening.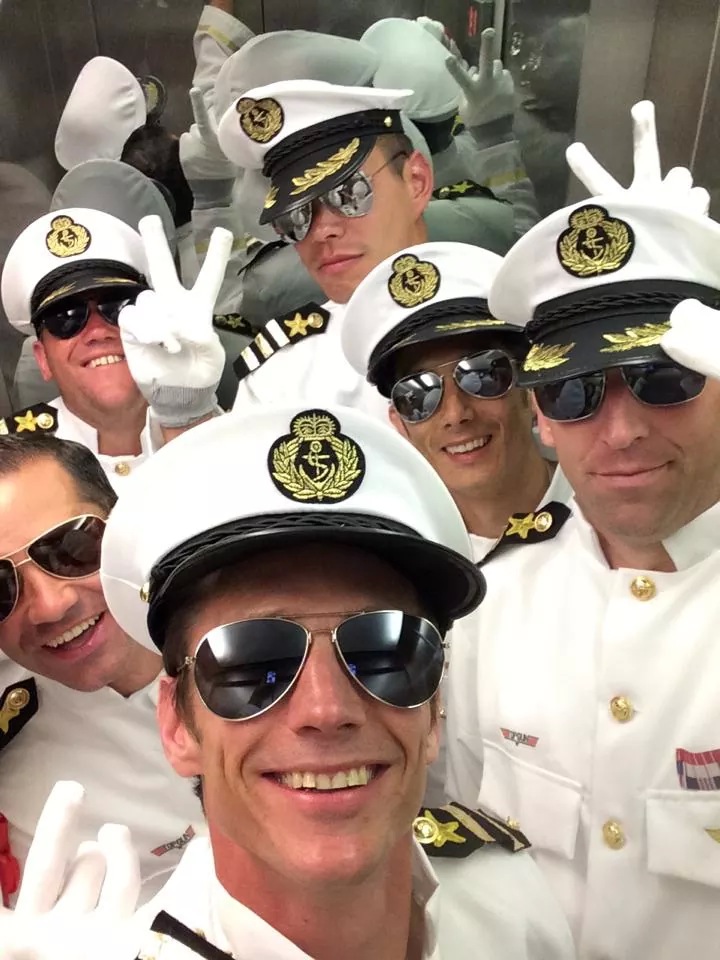 Player Stats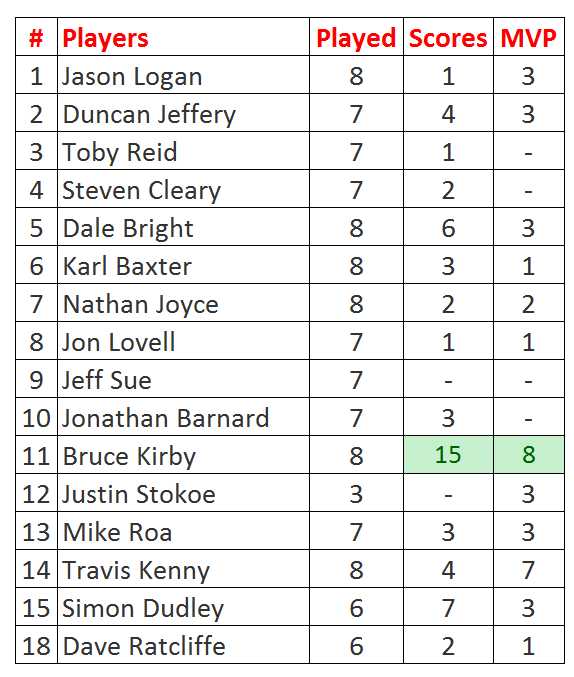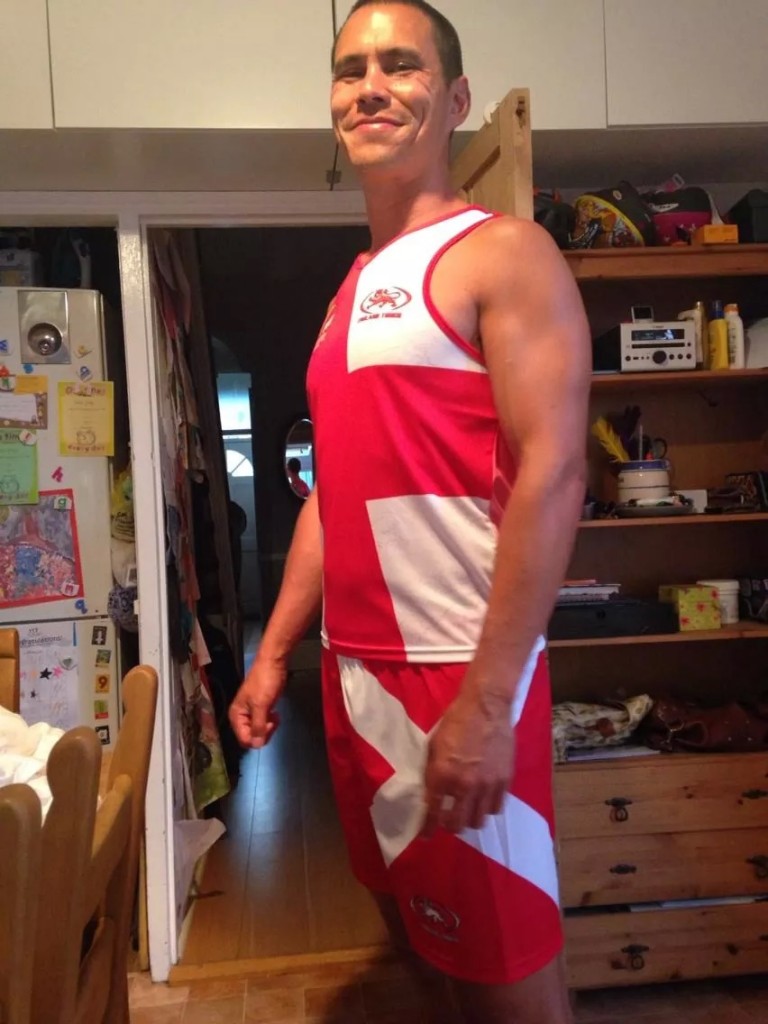 Results