Halton's Charity Touch event - Huge success
Halton Touch (in Widnes) hosted their 1st Charity Touch tournament on Saturday with resounding success.
6 teams from across the country competed in a fun day of Touch. Percy Park Pirates, North Wales Touch, Manchester Chargers, Halton Touch, Lymm and Champion.
Halton Touch are a new and up and coming Northwest Club, being headed up by past England Touch representatives Piula Tuiono. Following his return from his homeland of Tonga, Piula has been a driving force in the Widnes area, getting together a team of Touch players, young and old, back in to the game. More than 4 ex England Touch players are now back in the club and playing/training with the hope to be playing NTS standard by next summer.
There was a wide range of tlents playing in the social charity comp and was great to see all the teams playing in the right spirit of the day event too.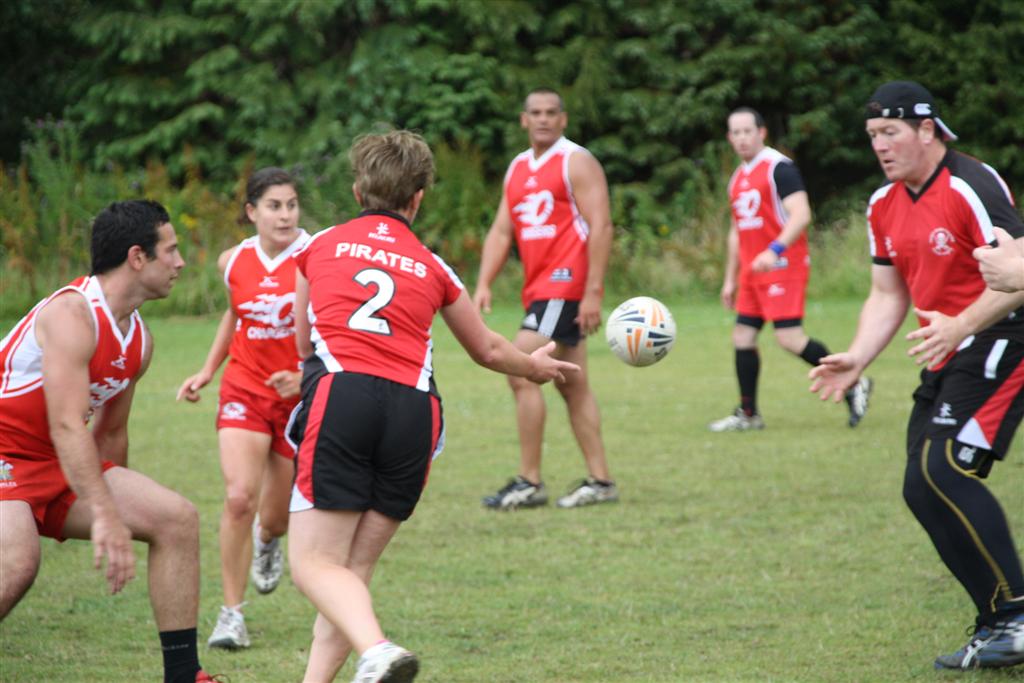 Ireland and England Internationals playing along side each other.
Halton spokesperson said "We decided to have the tournament after speaking about Lesley McCallion (England Touch Representative) about her previous year's turmoil as well as hearing about other former team mate Rob Bowdens wife's diagnosis. Even though the weather wasn't the best, I was pleased that everyone turn up with the attitude of enjoying themselves.
Special thanks to Ian Moody (Newcastle), Pam Tomlinson, Gareth Hill (Wrexham), Ste Melling (Wigan) and the John Peet (Chargers) for reffing . We can't thank them enough"
There were 3 finals after a 6 team round robin. Lymm beat North Wales 3-2 for the Shield. Lymm are a brand new so I was please with the way they improved during the tournament. What a way to win their first game!
Percy park beat Halton for the plate. It was level at full time , then the game went to a tense drop off scenario. It went down to 3 players each, when the Pirates had a penalty awarded for Halton having too many men on, they beat us 3-2.
The Cup Final was a close run game between Manchester Chargers and local Touch team 'Champion', coached by Ex England Touch player/coach Steve Melling and comprising of current England stars Ryan Miemczyk and Jeff Bimson. Champion run out 3-2 winners to win the trophy.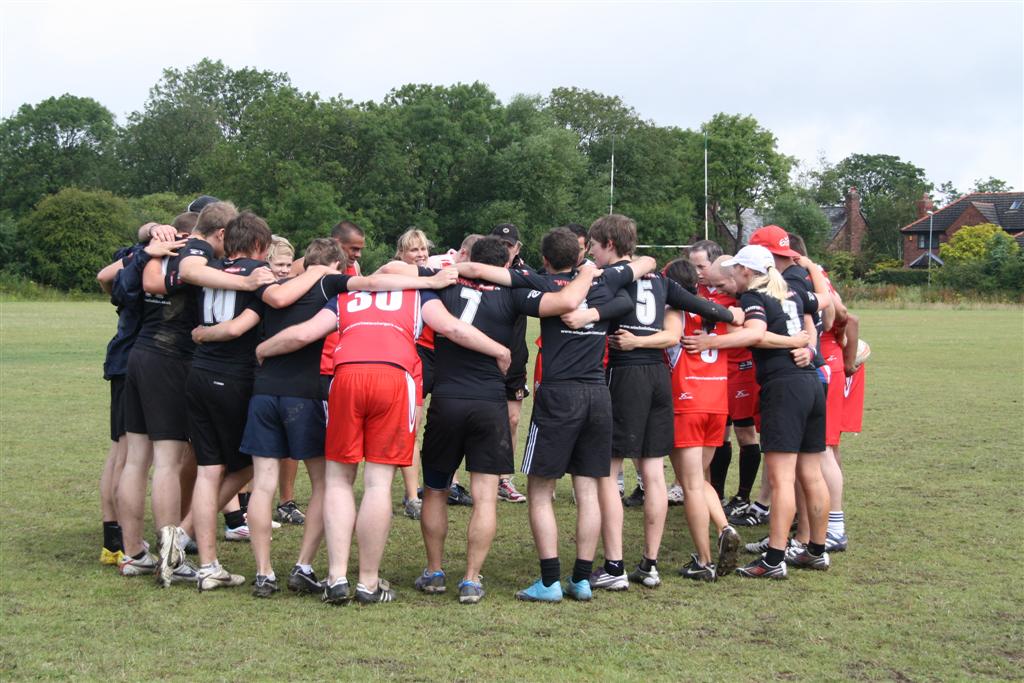 Lesley McCallion added "The Pirates really enjoyed our games at the Halton tournament, it was well worth the journey down to Widnes from Newcastle.  We were delighted to take the plate back to Percy Park with us and to have supported such a good cause.  Well done to Halton on the £750 raised for Cancer Research UK.
Halton Touch would like to thank team managers, refs and everyone who played in the Charity Tournament. They raised £750 for Cancer Research UK.

The Teams