Hot Custard take the Cup from Oxford, BBR the spoils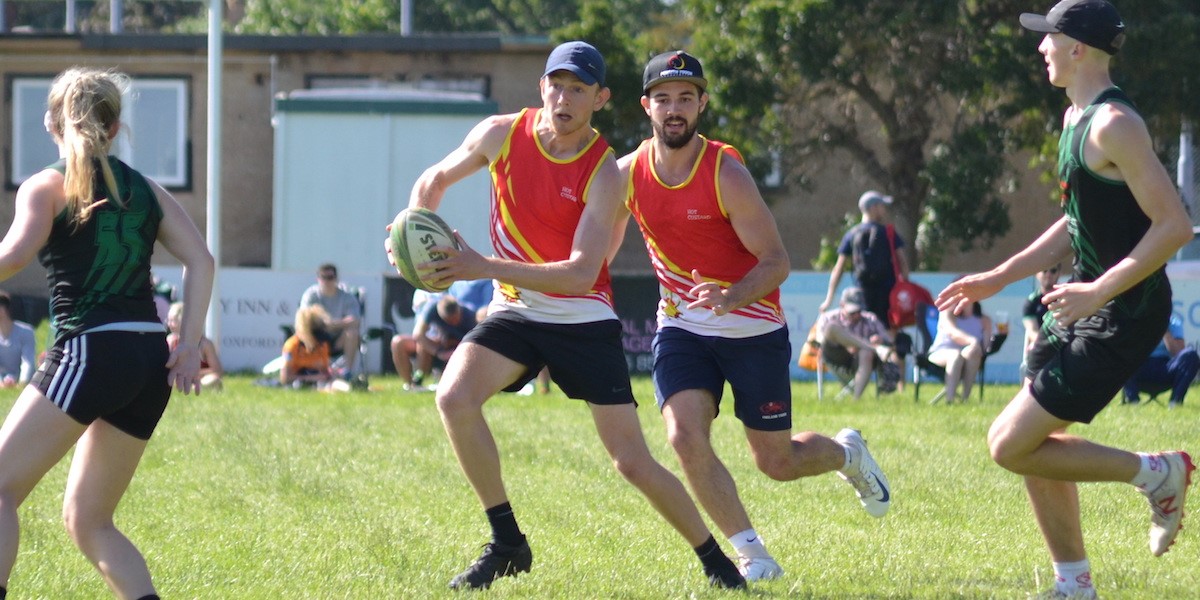 Hot Custard rounded off their 2019 Belief Sports Elite National Touch Series in style in Oxford, not only inflicting a first defeat at this level on BBR in over two years but then seeing off Nottingham Hoods to life the Elite Cup title.
However BBR's third place was enough to see them lift the overall title, retaining the crown they had earned 12 months ago.
Showcasing Touch as a sport for all seasons, the conditions in Oxford were a far cry from Manchester two weeks previously. But the 30-degree-plus sun on Saturday and the warm and windy weather on Sunday put the players, referees and pitches under a different kind of strain.
Nevertheless the action remained as fierce and competitive as ever, reflecting the way the Belief Sports Elite NTS has developed this year.
Day 1 saw BBR, CSSC 1 and Nottingham Hoods all finish unbeaten, but all three teams had challenging games on the way to the top three seedings. BBR only saw off Galaxy London by one point and London Scorpions by two, CSSC 1 had similar winning margins over Hot Custard and Chester Cheetahs, and Nottingham had yet another high-scoring draw with Cambridge Hornets.
BBR and Nottingham would continue their winning form into day two, but the Hornets turned things around in dramatic fashion, beating CSSC 1 in an Elite quarter final drop-off.
Hot Custard meanwhile shrugged off that early loss to build momentum into the second day, where they saw off Galaxy London and then BBR in the knockout stages before dominating the final against the Hoods.
Elsewhere CSSC 1 beat Galaxy London in the Elite Plate final, Manchester Chargers overcame Chester in the Premiership Cup final, hometown club Oxford lifted the Premiership Plate and G:Force Guildford won all three of their round-robin matches to take home the Championship Cup.