#TeamRef for the Touch World Cup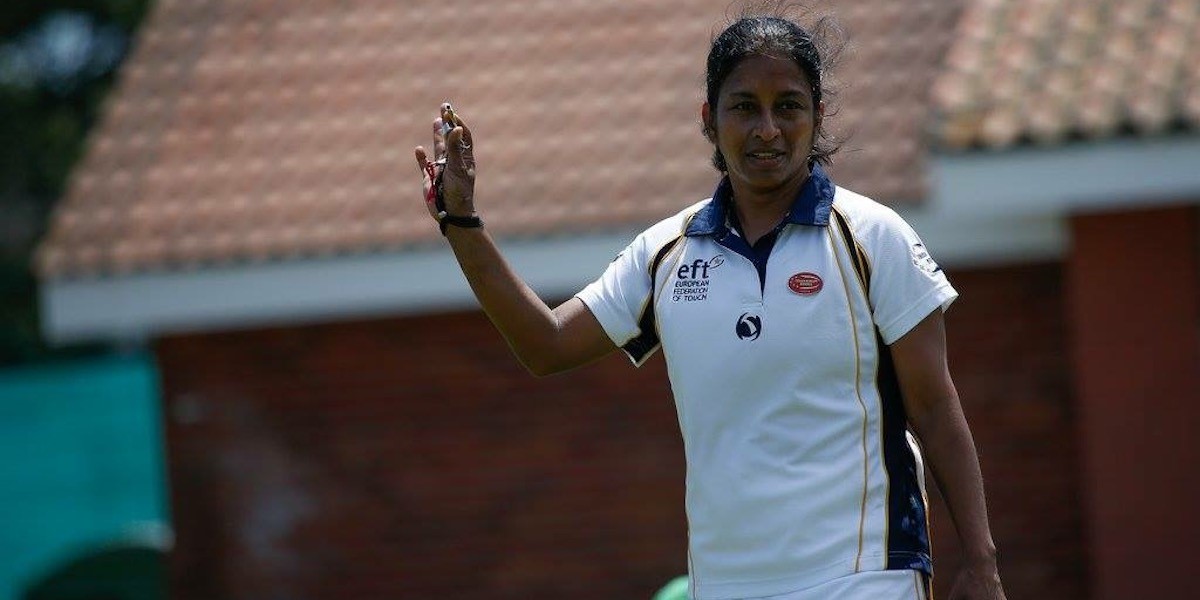 Six members of England's #TeamRef are heading to Malaysia in April to officiate at the 2019 Touch World Cup.
Jordi Bitlloch, Gareth Hinds, Nicholas van de Rijt, Uma Ramaswami, Bronwyn Wake and Alice Watchorn are all among the most qualified and experience referees in England, with plenty of international experience, too.
The half-dozen will be among over 100 referees from across the globe who will be at Putrajaya for the World Cup, and they have the congratulations of everyone at England Touch for the honour of being selected.
England Touch is always looking to increase the number of qualified referees, who play an essential role in the smooth running of tournaments. CLICK HERE for details of courses.