England youngsters enjoy stellar weekend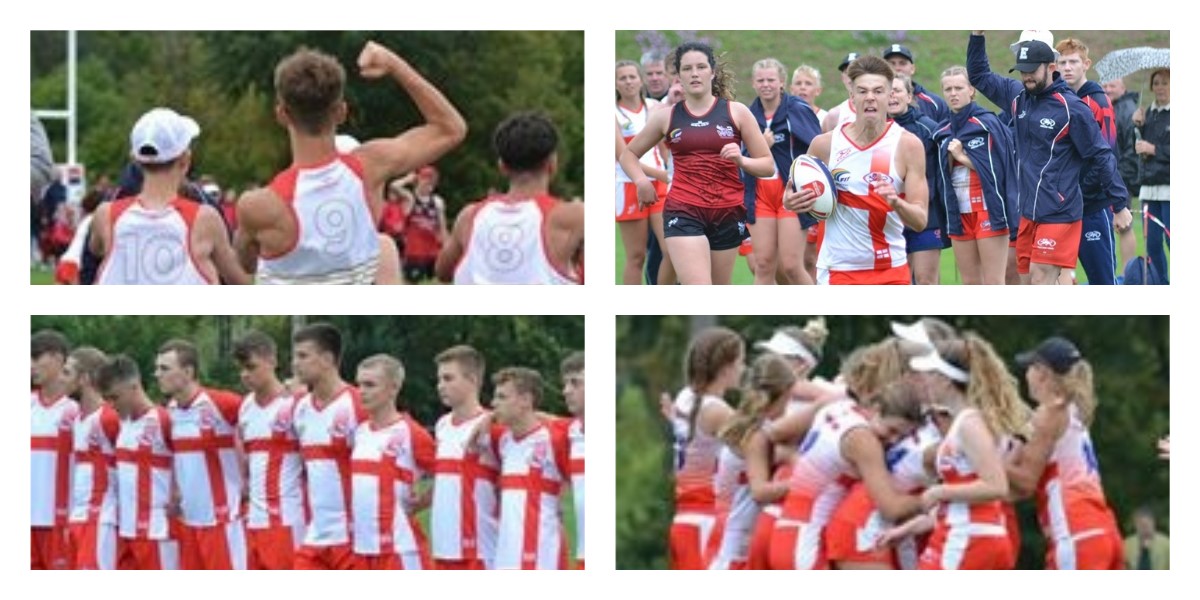 England's junior teams recorded the country's best ever results at a Junior Touch Championships this past weekend.
Not only did all four teams win their respective categories, but between them they won 27 out of their 29 matches played, drawing the other two.
In all there were 25 teams representing nine nations in four categories – Mixed 15, Boys 18, Girls 18 and Mixed 18 – with the tournament played at the outstanding facilities in Marcoussis, the training base of the French national rugby union team just to the south of Paris.
England vied with Wales across all four categories during the weekend, and all of the games between the nations provided plenty of memorable moments.
Both Mixed teams drew with Wales in the pool stages before going on to beat the Welsh in the final. Meanwhile both the Girls 18 and Boys 18 teams recorded 100 percent success rates, with the Girls 18 seeing off Wales in a tense final and the Boys 18 finishing top of a round-robin competition, with the title-clinching win coming against Wales first thing on the final day.
This is far and away the best collective performance by an England team at a junior touch Championships, and head of elite performance Sammie Phillips says that it was a memorable weekend.
"This was a sensational weekend for England Touch," she said. "We've never achieved four gold medals at a JTC and we're ecstatic.
"It shows that our High Performance programme is working and the athletes we're starting to create are fantastic. We're so proud of them.
"It's incredible to be unbeaten throughout an entire championships in every division, so hats off to our coaching team and the athletes themselves for producing such outstanding results."
High Performance Director Ben Powell says that the medals reflect the hard work of a large number of people.
"We had high hopes going to France this weekend, but I don't think that anyone thought that we would get the results that we did," he said.
"Over the last couple of years a lot of time, thought and effort has been put into establishing and developing a structured pathway for our best young players, and a lot of credit should go to Sammie Phillips, Pippa Bourke, the coaches, and our medical and support staff.
"All of this work is bearing fruit at junior level, especially with the number of players who still have a few years within the age-group development system.
"It is massively exciting for all of us at England Touch and we can look forward to bigger and better things in the future."
England Touch Chair Mark Croston added his congratulations to the group.
"The results in France were outstanding," he said. "We always want to win, but to not lose any of our games is beyond our wildest expectation.
"There are so many people who go into making a tournament like this a success. Each of the four teams has the 16 players, coaches, managers and staff who went to Paris, but behind them is a massive network.
"The players who were in the broader training squads over the winter and spring contributed by forcing higher standards than ever from those who were selected for the team, and of course we must thank all of the parents and families for their support, encouragement, time and dedication in giving their children the opportunity to represent England.
"Our four-year planning towards the next World Cup and beyond has already begun, and results like this can only mean more good things in future."
Thanks to Autotech Recruit for their sponsorship of the Mixed 15s, and to Maximuscle for their support of the squad.