England sending largest team to 2019 Touch World Cup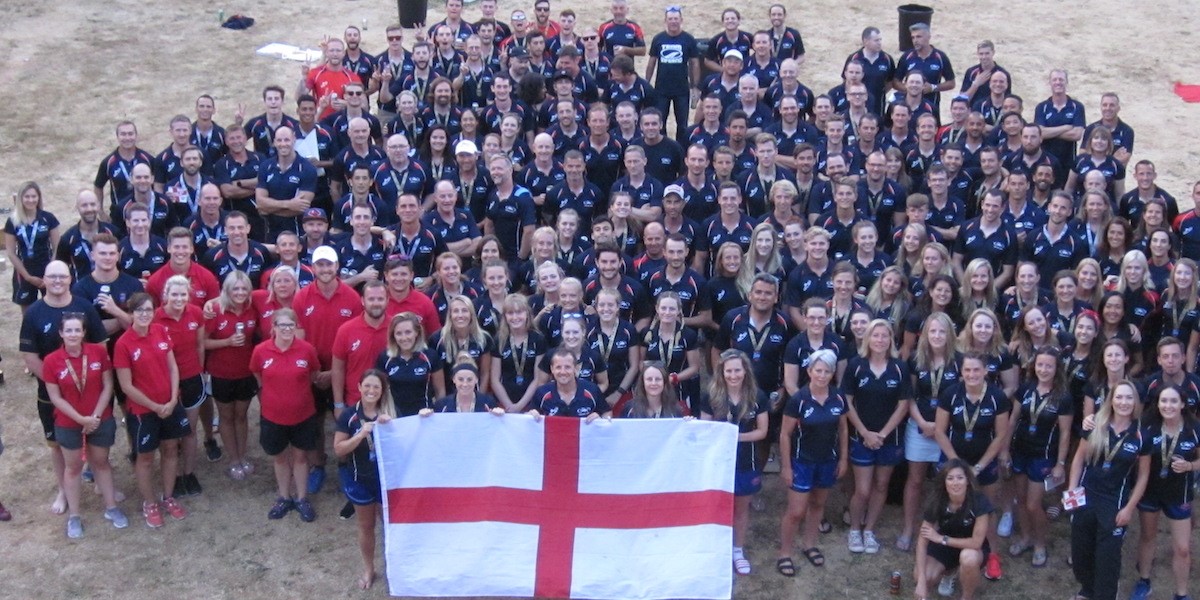 England Touch has confirmed that it will be sending teams to compete in 10 categories at the 2019 Touch World Cup in Malaysia, the most ever in the nation's history.
England will be represented in the Men's Open, Women's Open, Mixed Open, Women's 27s, Men's 30s, Mixed 30s, Women's 35s, Men's 35s, Men's 40s and Men's 45s in Kuala Lumpur next April.
This is up from seven in 2015, eight in 2011, four in 2007 and none in 2003, and reflects not just the growth of Touch in England but also the sport worldwide, too. The 2019 World Cup currently has 116 teams registered, nearly a third up from 2015 and four times the number of teams in 2003, with countries heading to South-East Asia from every continent.
"England's entries for 2019 have showed our continued growth across the board of our age ranges, and the breadth and depth of our High Performance programmes, too," commented England Touch Chief Operating Officer Gregg Cropper.
This news comes hot on the heels of the appointment of Ben Powell as England Lead Coach to bolster the leadership of the High Performance team, and with England looking to improve on the joint-third place finish in Coffs Harbour four years ago, building on the Opens, Seniors and Overall titles at the 2018 European Touch Championships.
England Touch is now seeking sponsorship and crowd funding to help ease the financial burden faced by players who want to represent their country in Malaysia, a trip that will cost several thousand pounds per player – Touch being a pay-to-play sport with staffing coming from dedicated volunteers – not to mention the regular High Performance Training Squad camps over the winter, too.
Crowdfunding donations are being taken at www.gofundme.com/touch-world-cup with everyone who contributes £100 having their name or message of support sublimated into the kit worn in the tournament.
Companies and individuals who would like to sponsor any of the England Touch teams, competitions or programmes are invited to email Gregg Cropper via gregg@englandtouch.org.uk for an informal discussion.