Loughborough strike first in 2018/19 Uni NTS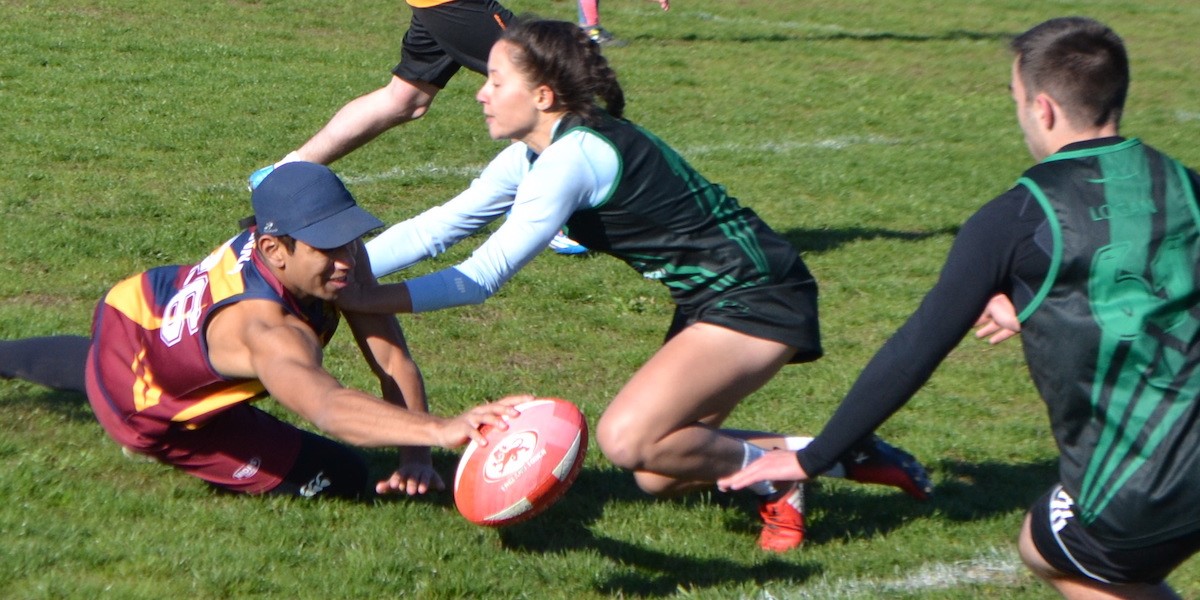 Loughborough University came out on top of this year's opening round of the University National Touch Series, overcoming a strong Exeter Hurricanes side 5-3 in a highly anticipated Cup final at Maidenhead RFC.
Exeter, who proved to be so strong in last season's Uni NTS, boasted teams in all four finals proving their depth again this year. However, Loughborough came from behind with a dominant second half performance in cold conditions to secure their first piece of silverware this season.
There was also success for Oxford who defeated Exeter Storm in the Shield final 7-3, in what was a more one-sided affair. But Exeter saw other success in the Bowl and Plate finals, with their third team narrowly beating Southampton 3-2, and the second team overcoming Bath 2's to round off the day.
The 2018/19 season kicked off with 16 squads involved, including debutants Nottingham and Cambridge, proving the growth of the sport across universities around the country.
Former Bath captain, and current England Men's Open captain, Dom Tripp attended the event and believes that the Uni NTS is moving in the right direction and is starting to expand into the higher, more elite levels of Touch in England. 
'The standard is very high, better than it was last year for the first tournament of the season," he said. Teams are getting stronger and middle tier teams are catching up. It is making it really quite unpredictable, with close games through all rounds of knockout footy happening, making it a very competitive tournament."
The Uni NTS is becoming a fertile ground for players progressing into the national High Performance Training Squads, and their positive influence on the players and teams at their universities was clear throughout the day in the Thames Valley.
A special congratulations to Matt Bate and Megan Marchant who were awarded the MVP awards after their amazing efforts to lead Loughborough to victory in the Cup final.
The Uni NTS moves on to Exeter in Round 2 (November 17th), and then to Bristol in Round 3 in mid-December.
For anyone interested in the Uni NTS series, or University Club organisers/members please go and join the Facebook group "University Touch UK" for all info and details going forward.
ROUND 1 STANDINGS
| | | |
| --- | --- | --- |
|   | TEAM | POINTS |
| 1st (Cup winner) | Loughborough 1 | 32 |
| 2nd | Exeter 1 | 30 |
| 3rd | Bath 1 | 27 |
| 4th | Bristol 1 | 27 |
| 5th (Plate winner) | Exeter 2 | 24 |
| 6th | Bath 2 | 22 |
| 7th | Loughborough 2 | 19 |
| 8th | Nottingham | 19 |
| 9th (Bowl winner) | Exeter 3 | 16 |
| 10th | Southampton | 14 |
| 11th | Bristol 2 | 11 |
| 12th | Cambridge | 11 |
| 13th (Shield winner) | Oxford | 8 |
| 14th | Exeter 4 | 6 |
| 15th | Surrey | 3 |
| 16th | Barbarians | 3 |