Manchester Schools Touch Competition
On Friday 23rd March, England Touch ran it's first tournament for local primary schools at Manchester's MMU sports complex. There were six super excited teams in attendance, all keen to get started.
Prior to the tournament, a couple of the primary schools had received some Touch Rugby coaching sessions from England Touch player and coach Adam Brimelow. The primary school teams also had some coaching sessions with their teachers going over the basic rules of Touch and enjoying some practice sessions.
This was very clear when it came to the tournament as the coaches and referees were pleasantly surprised with the high the standard of play initially, and also with the speed at which all the teams improved during the session and how well they took to the game.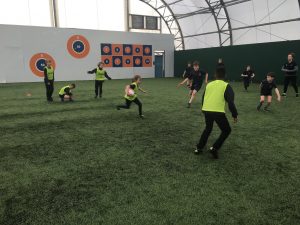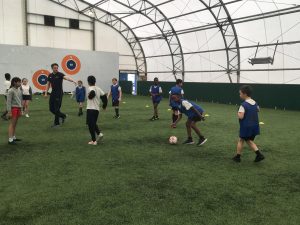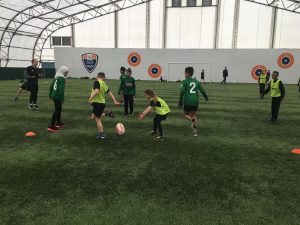 .
The teams started with a couple of warm up games to remind themselves of the rules, and then the tournament began. It was great to see how every pupil got so involved in all the games, and particularly how well the boys and girls worked together. The most notable point from the day was how each player grew in confidence in what they were doing and all with a smile on their faces, our coaching staff were all very impressed. The event was primarily about participation, trying a new sport and growing the game of Touch in Manchester. But most of all we wanted everyone to have fun and this goal was certainly achieved!
The day was ran in a round-robin format, in which every team played each other, which lead to some great games when schools had brought two teams.
[caption id="attachment_32747" align="alignleft" width="845"]

A great day of fun had by all the players involved.[/caption]
Although the Tournament was set up simply for everyone to enjoy themselves, we did collate the results at the end, which show just how close it was, this made for a very exciting competition for all the young Touch players.
1st place - St John's Eagles - 17 points
2nd place - St Anne's Tigers - 15 points
Joint 3rd place - Maulderth Road Bears & St John's Wolves - both with 14 points
Many congratulations to St John's Eagles for winning the tournament!   England Touch presented the winning team with some England Touch kit and equipment and the coaches selected a female and male Most Valued Player (MVP), who were each presented with a England Touch rugby ball.
This is a fantastic and encouraging result for England Touch as it proves how much the sport is growing. Increasing grass roots participation will help to significantly grow the player pathways and opportunities for young players of the future. Finally, a huge thank you to the schools, players and teachers for making this Tournament possible, along with our coaches and helpers Adam Brimelow, Jen Jones and Georgie Perris-Redding. We hope there will be many more in the future.
There will be another event in the summer term, details of which will be sent out soon, but please contact Gregg@englandtouch.org.uk for more details in the interim.
Want to play Junior Touch Rugby in Manchester?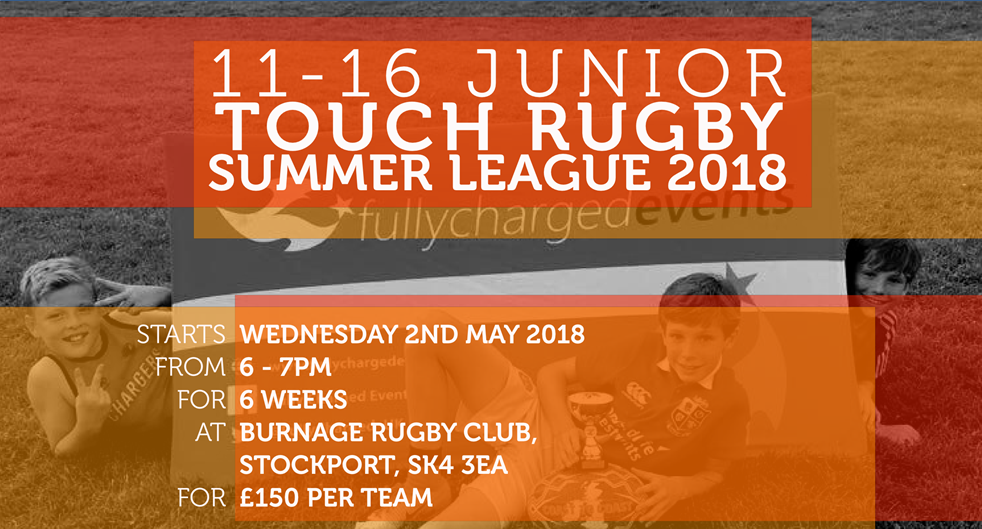 Manchester Chargers are running a Junior Touch league in the summer, aimed at 11-16 year olds. Click the photo for further information on how to get involved.
---
A sport for all ages!
Take a look at the reasons and opportunities to play in Manchester
here