European Touch Championships to be streamed live by BBC Sport Online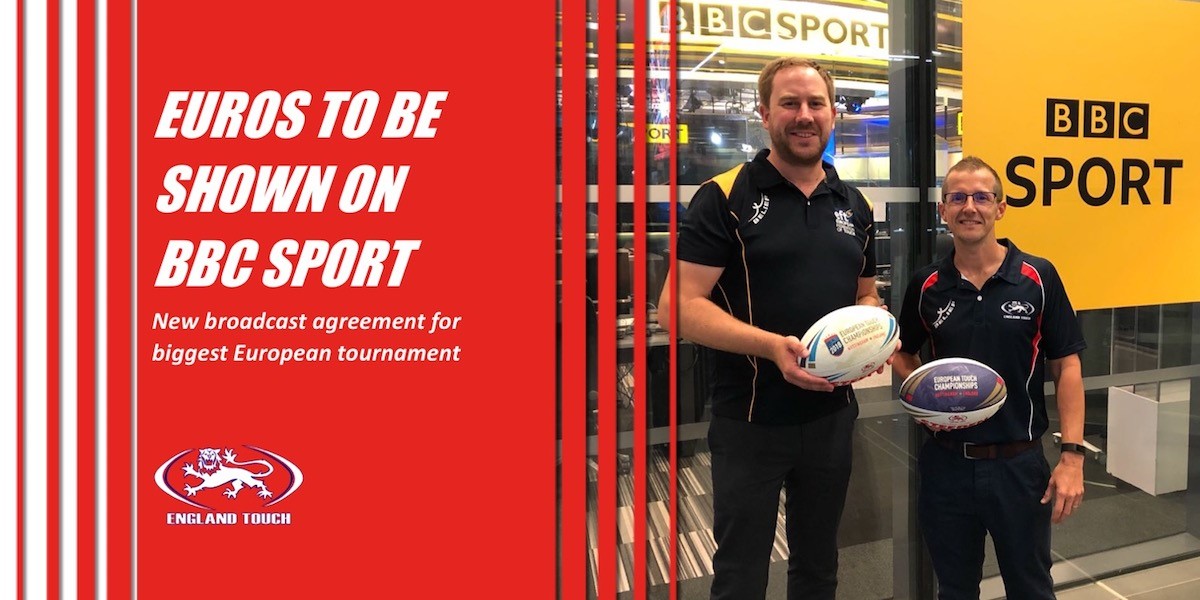 The organisers of the 2018 European Touch Championships are delighted to announce that the tournament will be streamed live by BBC Sport Online.
England Touch has been live streaming from all of its elite club events in 2018, and the quality of the coverage – produced in association with broadcast partner 24/7 Media – has been such that the BBC have agreed to carry the European Touch Championships on both the BBC Sport website and on the red button on internet connected TVs.
All of the action on Field 1 at the Highfields Sports Centre in Nottingham will be carried live by the BBC, with coverage also including highlights and features from the other fields and from across the tournament in general.
"We're delighted to have secured this agreement with the BBC, which is massive for Touch in both England and Europe," said England Touch Chief Operating Officer Gregg Cropper.
"When we took the plunge and decided to live stream all of our elite club events this year we wanted to give Touch increased exposure, and it is fantastic that BBC Sport thinks that the quality of what we've done is good enough to be carried on their website.
"This is testament to the hard work put in by the 24/7 Media producers, camera staff and commentators, and all of the players and coaches who have given their time as analysts during tournaments.
"We've seen the positive impact that Fox League has had on Touch in Australia, and hopefully this will be the first of many tournaments that the BBC will cover here in England."
"This partnership with BBC Sport provides a unique opportunity for us to promote and grow our sport to thousands of people across Europe and beyond," added European Federation of Touch Events Director Kevin Hill. "Many thanks to England Touch, not only for developing this link, but for their efforts over many years to strive for the increased promotion of Touch and the raised standards of event delivery.
"We are looking forward to a fantastic Championships in Nottingham, and knowing the largest broadcaster in the world is carrying our footage has raised the excitement even more."
The coverage via the BBC Sport website will be available world-wide for all four days of the tournament, which starts on Wednesday, July 18th.
Coverage of Field 2 will also be available via the England Touch website and YouTube channel.