England referee selection for European Championships announced
The referees selected to represent England at the upcoming European Touch Championships have been announced today. Fourteen referees have been named in the initial squad and are guaranteed selection as part of England Touch's quota. Three further referees from England were also selected through a different process due to their roles in the European Federation of Touch.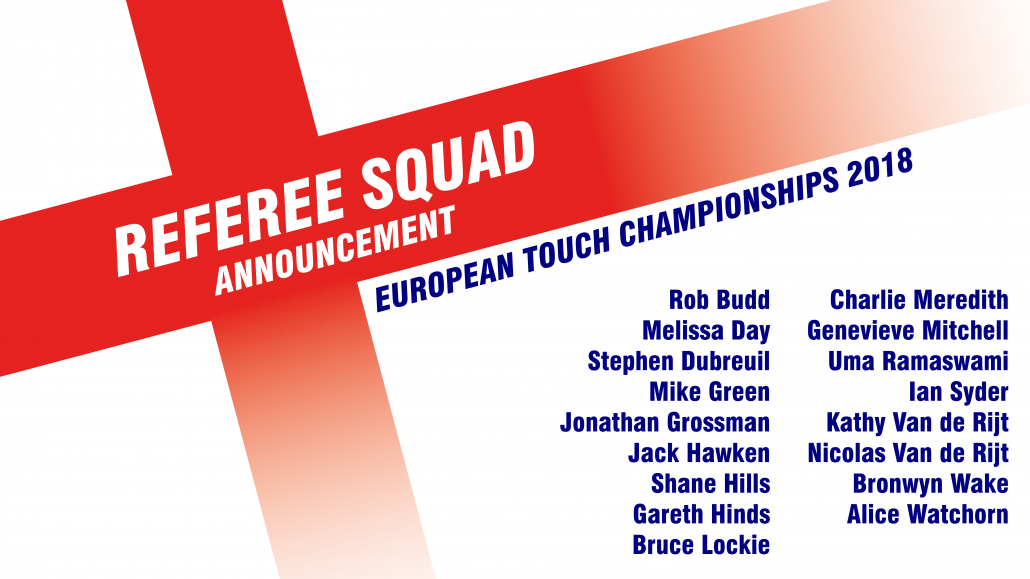 Congratulations to the ETC2018 referee squad!
There are further selections to come, so referees who have put in an expression of interest but are not named here should not be discouraged. It is highly likely that more referees will be needed, so there will be further selections in due course.
Information will be shared as soon as it is available, and we hope that many more England Touch referees will be joining the fun with #TeamRef in Nottingham!
If you are just interested in being part of the biggest ever international Touch tournament to be staged in England, click here to find out more about the opportunities available to volunteers!