Scorpions and Warriors take home top prizes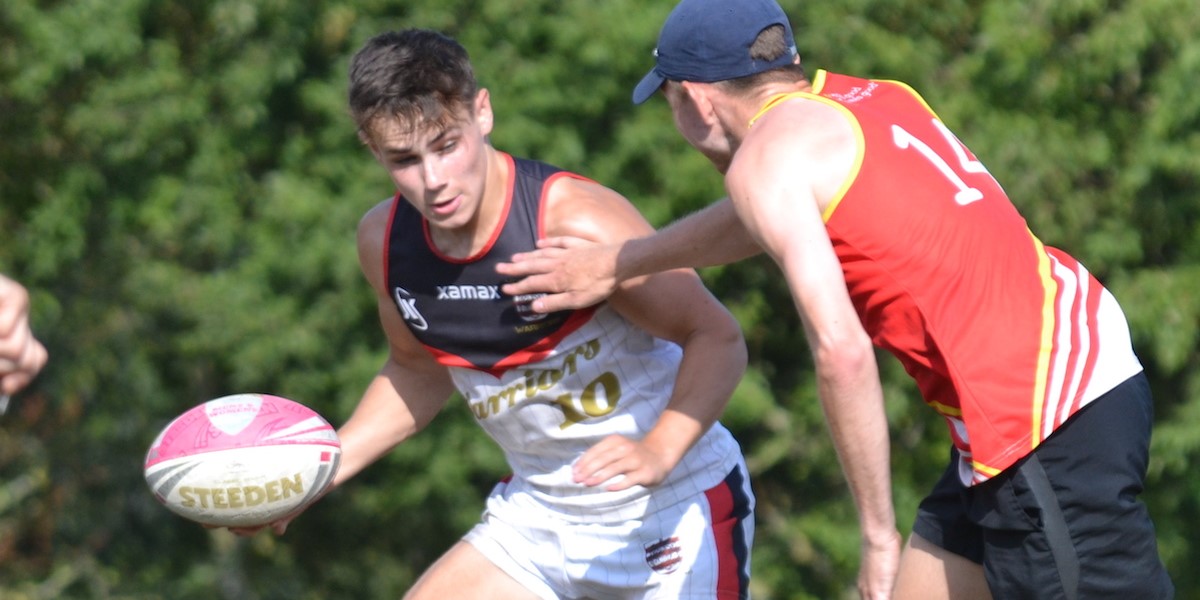 London Scorpions and Wigan Touch Warriors have been crowned the overall champions in the Sporttape Men's and Women's National Touch Series.
London Scorpions went to Finals Day in Canterbury knowing that only a catastrophic loss of form would have had them heading home without the overall title, thanks to their Cup wins in both Oxford and Manchester.
Their place as the number one women's team never came seriously under threat as they overcame both CSSC and Cambridge in the pool stages and then London Galaxy - who had pushed the Scorpions all the way in both the first two tournaments - in the final.
For Wigan it was an altogether tighter affair in Kent. While they had not won in either Rounds 1 or 2 the Warriors' consistency in both those events had seen them go into Finals Day tied with Hot Custard at the top of the standings, with London Scorpions two points down and CSSC two points further behind.
With eight teams in the Elite Cup in Canterbury the competition went straight into a knockout, and Wigan had a tough time of it in the quarter finals, only seeing off Cambridge by a single touchdown.
It was the same story in the semi-final, with London Scorpions being defeated 8-7. This put the Warriors up against Hot Custard in the final and a match that will live long in the memory.
Momentum swung this way and that, but neither team was able to asset itself on the scoreboard, and while Hot Custard scored with two minutes to play the Warriors went straight back to the other end of the field to tie things up inside the 75 seconds.
Nine-all at the hooter, the game went into a drop-off. Both teams scored on their first possession to maintain the status quo, and as the numbers dropped to four and then three a-side the pressure mounted incessantly.
Something had to give, and given the quality that had gone before it was fitting that it was a cracking piece of play that created the winning touchdown, Jordan Melling putting his England team mate Ryan Miemczyk over the whitewash.
Elsewhere in the tournament London Galaxy took home the Men's Plate with Saxons Hammers the Men's Bowl, while Nottingham lifted the Women's Shield.
Highlights