England Touch launches crowdfunding campaign ahead of 2019 Touch World Cup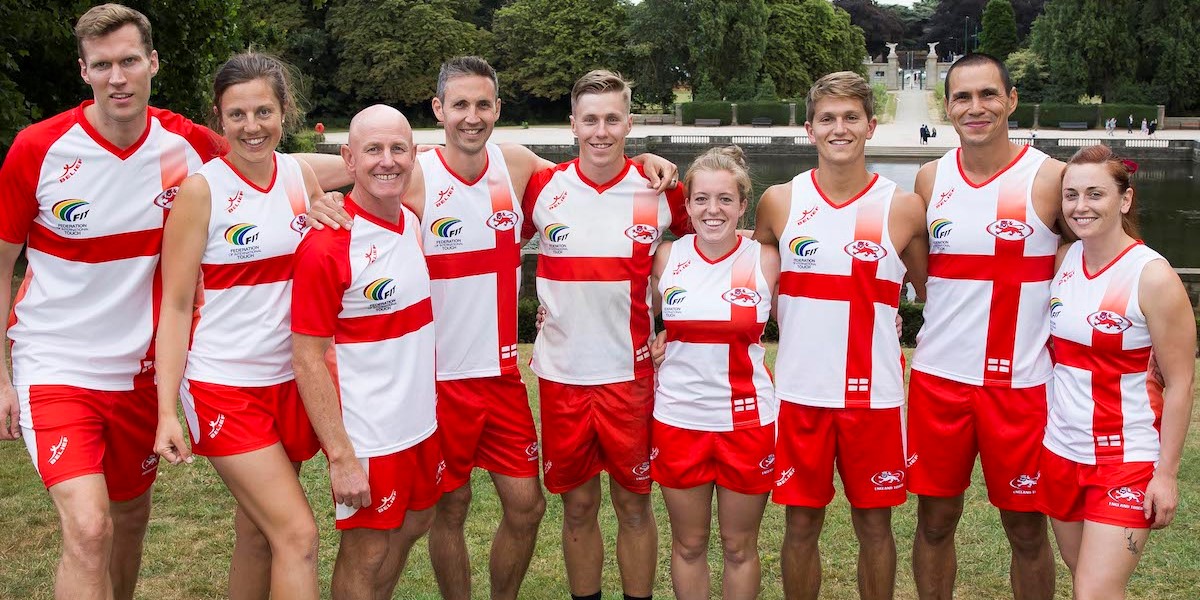 England Touch has launched a crowdfunding campaign to help all of its players meet the costs of representing their country at the 2019 Touch World Cup.
The 2019 Touch World Cup is being staged in Kuala Lumpur, Malaysia, and the costs of playing will run into several thousand pounds per person.
With teams being entered into 10 categories and 16 players per squad, plus coaches, medics and support staff, England Touch is sending a group of around 200 to South-East Asia and is hoping to raise at least £50,000 to help fund flights, accommodation and training weekends over the winter.
All monies raised by this campaign will be invested into the World Cup effort.
England won the overall title in the recent European Touch Championships and is looking to improve on the third-place finish from the 2015 World Cup.
The kit design has also been unveiled for the competition. The traditional red and white will be supplemented by 10 gold lines to represent the number of teams who will be representing England.
Every person who donates £100 or more will have their name or message of support sublimated into the England World Cup kit.
As well as the messages of support, each player chosen will have their name sublimated into their team's own kit.
To make your donation head to www.gofundme.com/touch-world-cup
CLICK HERE to download a poster to share with your friends and family!