Dual International | Orla McCallion
It's not every day you can say that you've been selected to represent your country in a sport that you love, but for Orla McCallion, she has done just that... not just in one sport, but double the honours!
A dual international at the tender age of 16 Orla took to the stage at the Junior Touch Championships in Holland as a player in the England Touch Girls 18s squad. Orla has also been named as one of the 49 youngsters to be selected in to the National Talent Development Group (TDG) for England Women's Rugby.
Divisional Talent Development Officer and Programme Lead Alex Austerberry said: "The TDG programme has a strong history of developing players. We aim to help them understand the demands of the game, developing all areas, on and off the field. We want to develop future senior players who are not only confident and competent, but have the skills required to flourish on the international stage."
[caption id="attachment_30858" align="alignleft" width="960"]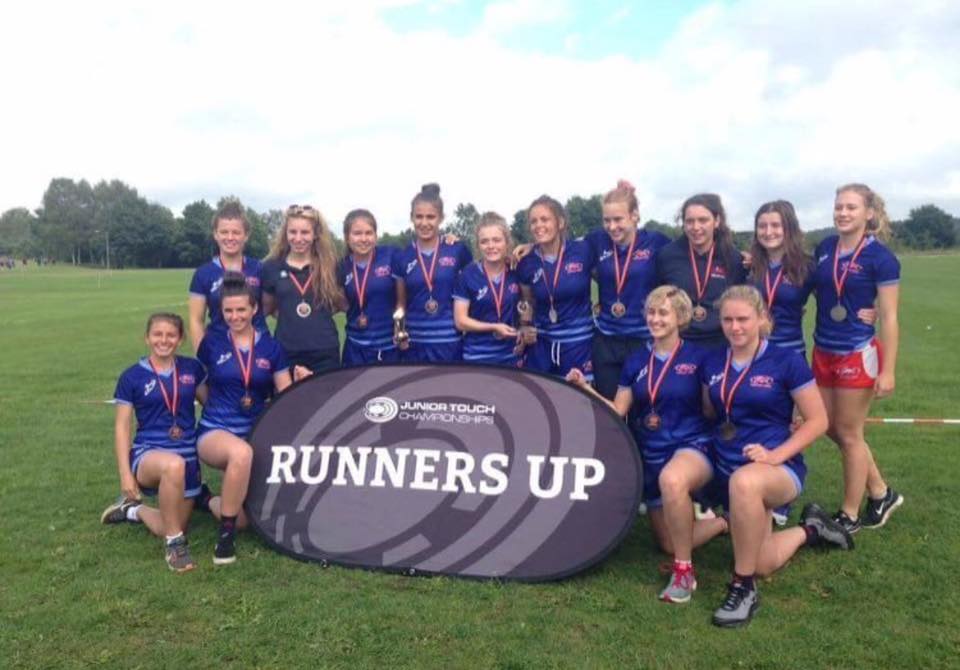 Orla was part of one of four England Touch junior squads that headed to the 2016 Junior Touch Championships.[/caption]
Orla is in a fantastic position to be experiencing both these sports at an elite level at such an early age.
Starting playing Touch at the tender age of just six, following in her mothers (Lesley) footsteps, the skills she's developed in Touch are clearly one of the reasons she's standing out in both the 7's and 15's game too.
These assets are easily transferable to full-contact rugby, for example ball handling, drawing and passing, agility, speed, fitness and spacial/game awareness to name just a few.
[caption id="attachment_30846" align="alignleft" width="225"]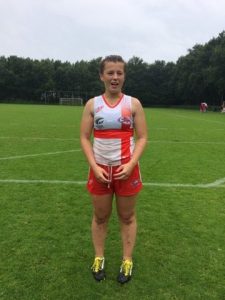 Representing England Touch at the 2016 Junior Touch Championships[/caption]
[caption id="attachment_30847" align="alignleft" width="173"]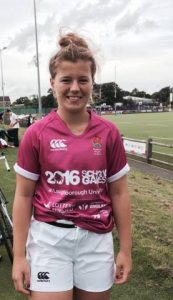 Playing 7s in the School Games Loughborough Sept 2016[/caption]
Speaking to Orla, she quoted:
" I love playing Touch as I get to play with my whole family and have done since being little. Now I've grown up, being able to represent my country at Touch has been a great honour!
I've always loved Rugby too and have learnt lots of skills from Touch that's made it possible for me to hopefully pull on an England Rugby Jersey too. I'm so thankful for all the opportunities and to my family for supporting me throughout"
Girl's 18s Head Coach, Marnie Wills had this to say about the talented youngster:
"Orla is a great young athlete who consistently shows commitment and dedication to all her sports. Her level of sportsmanship and ability to play with everyone in her team is of the highest level I have seen from a 16 year old. Orla is a fantastic touch player with natural ball handling skills with killer long ball. She has natural vision for holes on the touch pitch and a knack for taking space off any attacker. This girl is a superstar, one to watch, follow and even aspire to if you are a youth touch or rugby player"
---
Orla's 2016 has been pretty jam packed:
RUGBY UNION:
-U15s Northumberland County Rugby Union 2015
-U18s Northumberland County Rugby Union 2016
-U18s North, 7s Tournament Birmingham
-U18s North, 7s School Games Loughborough Sept 2016
-U18s England Talent Development Group England Women's Rugby Union
http://www.englandrugby.com/news/england-women-u20-and-u18-squads-announced/
TOUCH:
-CTS Mixed Squad Pirates Touch
-U18s Mixed Touch Northern Stars, England Touch Nationals
-U18s Girls Touch England, Junior Touch Championships, Papendall Sports Centre, Arnhem
http://www.englandtouch.org.uk/junior-squads-announced/
-Northern Permit Women's Open Age Touch training squad
http://www.englandtouch.org.uk/england-squads-finalised-2017-eft-premiership-permit/
We wish her and her team all the very best at the tournament and fingers crossed Orla makes the final team for the England Women's Rugby team too.

Related links:
• Sport for all.
McCallion Family - Read on! 
• Mother daughter make history.  
Read on!