University Touch Series (UTS)
England Touch are excited to announce the introduction of the University Touch Series (UTS) to the Touch calendar following a successful pilot scheme, the formulation and consultation with the UTS team and the growth of Touch at universities across England in the past few years.
The series will follow a similar structure to the current National Touch Series (NTS) structure with four tournaments of mixed teams being held across the academic year, with each university receiving points for how well they do at each tournament, leading to one university being crowned National Champions following the finals tournament.
Where, when and entry
The dates for tournaments are:
Tournament structure
Points will be allocated to teams at each tournament throughout the year based on their position and tallied up to create a total score. In addition to this, double points are awarded during the final tournament in order to allow any teams who have missed one tournament the opportunity to catch up and level the playing field!
Individual performances will also be tallied up and prizes will be awarded at the final tournament.
Additional fixtures
In addition to the dates and universities listed above, we are looking to find further university fixtures over the season too. If you would like your university clubs to be involved please email: University@EnglandTouch.org.uk with the name of your University and the proposed date you would like to host.
Who can play?
Whilst being focused around the development of Touch at University level, all ETA registered clubs are welcome to join as invitational teams. Individual players do not need to be registered with ETA, however all teams/universities must be registered in order to compete.
Rules
These are currently being finalised, but any questions in the meantime, see below.
UTS Team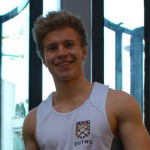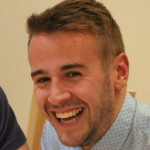 Harry Grocott & Will Serocold
To contact our team, please email:
University@EnglandTouch.org.uk