In memory of Mike Beard
It is with great sadness that England Touch has to announce the sudden and tragic death of Mike Beard, who unfortunately recently passed away in a bicycle accident.
For those who weren't aware, Mike Beard has been the driving force behind Touch in Lincoln for the past few years. He was a big part of the Touch scene there and a popular figure both on and off the pitch. Mike was nominated in the Coach of the Year category in the 2014 Lincolnshire Sports Awards in recognition of him setting up Lincoln Touch rugby in 2012 and for the hard work and dedication he has invested in the sport ever since.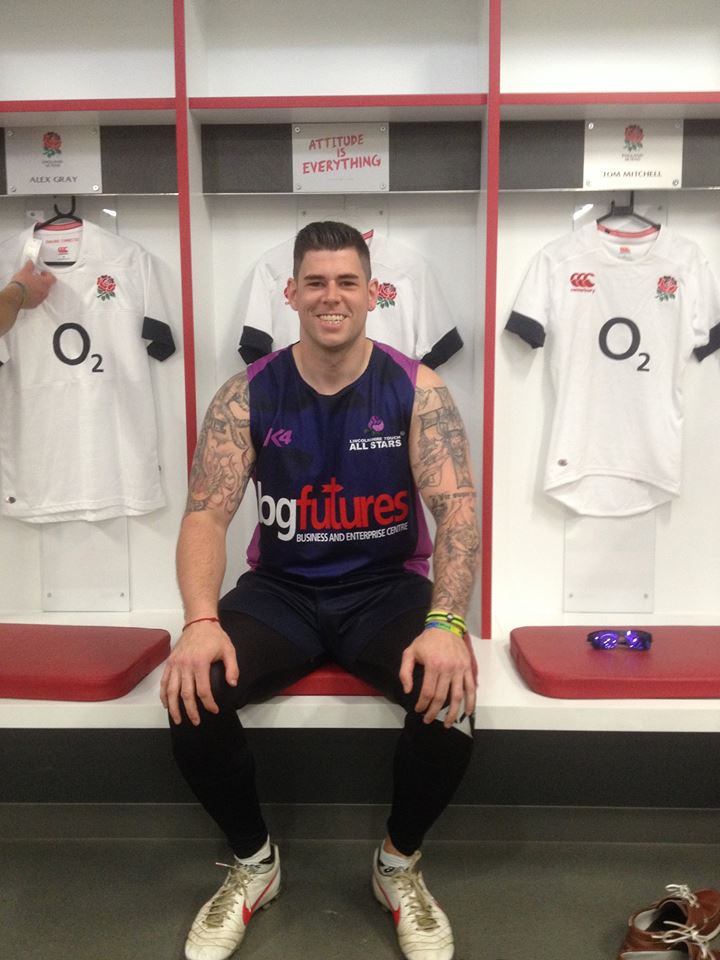 ETA President, Gregg Cropper, paid tribute to the smiley gentle giant:
"Mike was Lincoln Touch's founder and chairman of the club, he really loved the sport and did everything in his power to promote it. Mike was a true gentleman with a heart of gold, an inspiration to many and never without a smile. His pure vision and drive for Touch will be remembered and I'm sure that his legacy will continue. RIP Mike."
ETA Events Director, Kevin Hill, met with Mike just last weekend. Mike has been working tirelessly behind the scenes to ensure Lincoln RUFC can successfully host two rounds of NTS/CTS/DTS later this year. Kevin added:
"Every club has a Michael Beard, someone that embodies the spirit and future of the team and inspires those around them to achieve their potential. Michael had progressed Lincoln Touch Club from scratch in just 3 years, through enthusiasm and drive, and was always looking to the future. Be it a local, regional or national level Michael left his mark and 3 days prior I was sitting down with him at Lincoln RFC planning the two national summer tournaments that the club were hosting for England Touch. A man always full of ideas, the talks progressed and we spoke of the pride he had in the club, who were training on the fields next to us and what he saw his players achieving in the coming years. The planned tournaments are some months off but I am determined that they will showcase the club Michael has left behind and we will ensure that they will stand to be a fitting tribute to a coach, player, referee and ambassador of Touch. My sincere thoughts and best wishes are with the family and friends he has left behind."
ETA High Performance Manager, Zoe Parish, worked closely with Mike coaching the U18s Northern Stars. She said:
"Mike was so passionate about touch and such a genuinely nice guy. He couldn't do enough to help anybody with anything at all. He was always smiling and positive with all the kids he coached. We loved having him involved in the Northern Stars and can't believe he won't be there this season. We'll truly miss you, Mike. Rest in peace, Buddy."
Mike leaves behind his beautiful wife Nicky and two wonderful young children.
Our thoughts and condolences are with them and the rest of his family and friends at this tough time. If you'd like to support his family in these hard times, a fundraising page has been set up in his name: 
http://www.gofundme.com/qar2ek
RIP Mike