Know your regions - Who to Watch!
Men's Open:
North West Blades
Last Year's Finalists will be looking to go one step further this year under the guidance of Clark Hobson. The squad has a good blend of Youth & experience with some exciting Rookies making their debut.
The gun player to watch has to be the NTS top scorer for the last 2 years, Sam Grant, hard to believe he is still only 16 !
Midland Tigers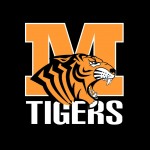 West Wildcats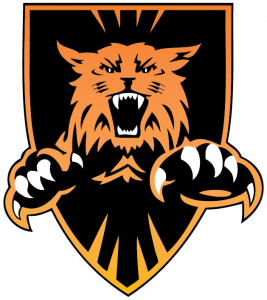 A very fast and fit team with good ball skills who won't be afraid to have some fun throwing the ball around and will look to threaten from all over the pitch.
Alex Scott. The one and only original England u18s captain will provide natural leadership and a constant tide of flair. He's performed well at NTS this year, never failing to hit the right hole.
South West Saxons
This year the Saxons men's team is full of youthful exuberance, boasting no less than 9 debutants in the squad. To balance this out there are some experienced heads who've played representative touch for a few years now. While a lot of the boys are new to Touch they have some raw talent which will ensure the other men's teams take note when defending their 5.
There are a few players to watch in the Saxons this year who have turned heads during the trials, in particular the boys from Chippenham and those that have come through the University ranks. There's even one who's still in school.
South East Taipans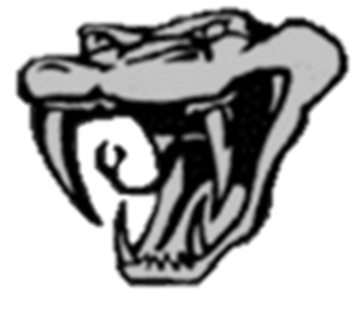 The only individual franchise to have won the England Touch Nationals is back to compete in 2015. With a significant change in lineup, late awakening from dormancy, and limited preparation time this year's pit of Taipans will be basing their slither of game play on predatory instinct and heightened levels of innate perception. One thing is for certain, the team will be looking to tighten its strange-hold on England Touch and will play with venom.
2015 sees the return of Shaun Bengtson. Shaun is an exceptionally dangerous ball runner with an uncanny ability of finding the line. After a break from competitive Touch rugby Shaun will be reasserting his dominance and demonstrating that he is still a force to be reckoned with.
South East Sharks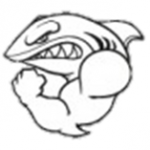 The SE Sharks Men's side are coming together well for nationals. Once London Touch's tribal rivalries were overcome the boys have all pulled together with a big fitness push before nationals. Building from last year's game plan the team's strength is a running game that utilises the speed in the team at link. A focus on basic ball skills and the ruck will be the key to delivering on the team's goals at nationals.
James Thurston is a key player in the middle for the Sharks. Following on from a strong NTS season with Tumeke, James or Shimmy as he prefers to be known has been working on his defence and his setup play. James will be a key motivator and calming influence on a volatile Sharks sub-box and be just as valuable there as he is on the field.
Women's Open:
North West Blades
World Cup medallists Julie Walker and Julia Kang bring experience as do multiple international tournament representatives Pam Tomlinson and Meghan Clayton who have all just come off the back of the NTS season. Great to have Morgan Ogle back in the regional team again. Mel Ratchford and Emily Veivers have both had great seasons this year and Kathryn Williams is certainly one for the future having already represented England at U18s level.
The North West also have a few names playing in their first Nationals tournament which allows the squad to have a balanced mix of youth, experience and first timers.
Midland Tigers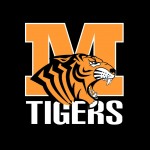 The Midlands Ladies finished runners up last year and although losing a few key players,  early signs in this year's  preparation show that the squad could be even stronger this year. The strength in depth within the team is a testament to the development ongoing within the region. We have a number of new players joining this year's team which will create a good balance of experience and youth. We are looking forward to having another strong tournament.
It is difficult to choose just one player to watch as we have a number of exciting players. Roshanna Cormack after breaking into the England Women's team last year has worked hard during last season to improve on her basic skills which adds to her relentless work rate.  She has had a strong NTS season and is improving all the time.
West Wildcats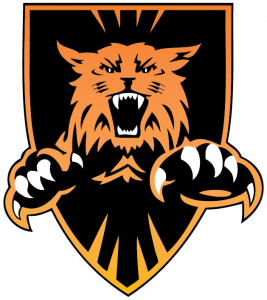 This year's West Wildcats women's team has an interesting mix of experienced players, who have proven their skills by winning Bronze medals in the recent Touch World Cup, and brand new players who have never played at this level before. But don't let their lack of experience fool you, they will play with high intensity and pace. Together the team is more than a match for any of the other regions and the games this year will be very close.
There are a number of players to watch: Laura Facey will be one of the quickest girls in the whole tournament and given any time or space will run through to score. Lucy Neal Hooke is another speedster to look out for. Completely new to Touch last year, she has developed over winter and become a regular for the Vikings NTS team. Lastly a newcomer this year is Sammie Grahams, she has awesome rugby skills and a great step.
South West Saxons
2015 has seen the most competitive South West trials to date, allowing the selection of a 30 player squad that was challenging to whittle down to the final 16. You could say inexperienced, but they would say fresh and exciting with 10 Saxons debutants, many with a very promising future of Touch ahead of them.
Alissa 'Liss' Grant Walker  joined Bristol Fijians CTS team at the start of this season, quickly progressing to the NTS side. She finished the season by being voted MVP by her team mates at the NTS Finals in Lincoln, and is looking forward to her Nationals debut
Cathi Farrer was awarded female MVP at the South West mixed tournament and trials, whilst playing for Oakmeadians, and is looking forward to replicating this performance at her first Nationals
Sofia Luxton has improved considerably over the year whilst training with England Women's Open and is ready to show off her skills at the Nationals once again this year
South East Taipans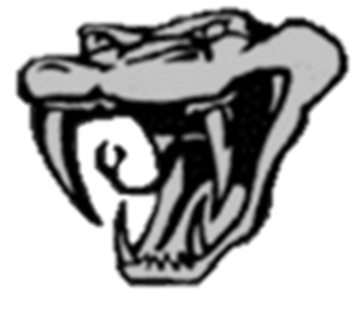 The South East Taipan Ladies have had a great lead up to the Nationals with trials and training sessions at the weekend and weekday evenings. The team have worked hard on decision making skills and communication, with some valuable practice against the South East Taipan Men. Mindful of the high standard of teams at the Nationals, 100% will be given towards achieving top honours. Bronte Sykes: As captain of the U18 England Mixed team, Bronte plays with exceptional game awareness and impressive speed - a star for the future.
South East Sharks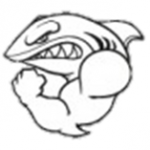 The Women's Sharks team for 2015 is a strong combination of the old and new. With players coming from a variety of clubs across London they have worked hard to ensure their team is unified in their game plan. As always, the goal of sharks is to develop players and they aspire to see the highest number of players selected into England squads.  Like sharks themselves, the team strength lies in their killer instincts. They never give up.
While there are many players to watch in the Women's Sharks team for 2015, one can't look past the young and raw talent of Lucinda Paul. Lucy is relatively new to Touch which has made her an absolute pleasure to coach. She is a sponge for new information and with her speed and fitness we're sure she will do well in years to come with the ETA.
Developing Regions:
Midlands Panthers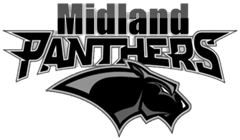 This is the second year of the Midlands Panthers Development Squad. With Last season's squad having provided one England WO debutant, one England W27 and two players moving into the 2015 Midlands MO and Masters; Our 2015 squad sees four players return and represents development prospects for all four of the other Midlands squads.
With an exciting squad focussing on player skill development, integration and enjoyment of the game, we are of course targeting the inaugural title. However the true success will be measured beyond the Nationals when we hope to see each of our players achieve their true potential.
Oliver Maynard. The squad's youngest player by far and one of two U18's representing the Panthers. This young man has a rocket pass off both hands and looks set to provide energy, enthusiasm and a killer step from link. His progress through training suggests an exciting future!
North East Raiders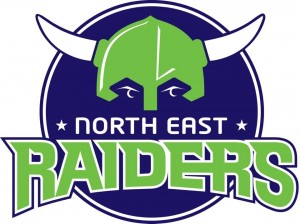 Raiders are pleased to get the opportunity to play in the mixed division this year.  They have players representing from 3 clubs in the region; Yorkshire Thorns, Blackadders and Pirates but hope that a competitive performance at the Nationals will be the springboard they need to further develop Touch in the North.  They want to give players a great experience of playing Touch at the next level so that they can develop their own game and take what they've learned back to their own clubs.
David Scribbens has had an excellent CTS season, great pace and huge work rate in defence. Lesley Marshall - great handling skills. Works hard, talks well
South East Renegades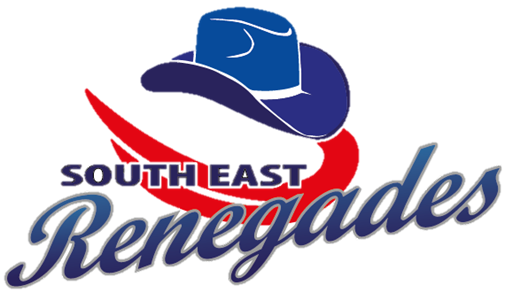 Southern Suns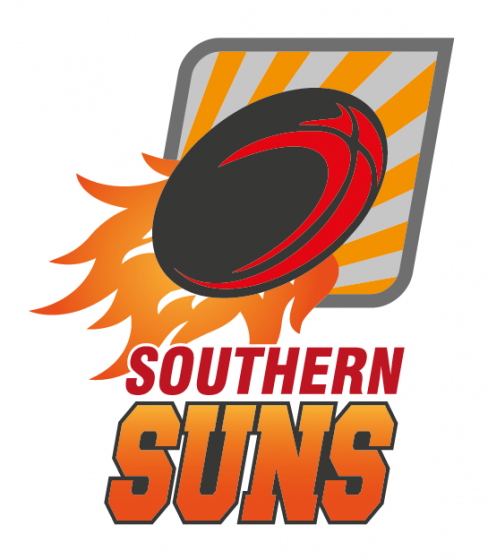 Masters:
Midlands Storm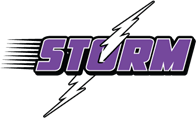 Northern Monkeys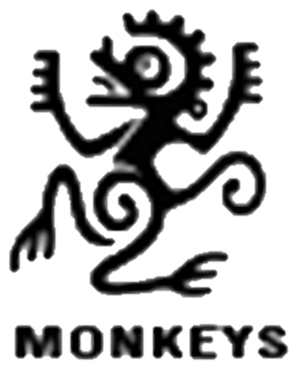 Jeff Bimson has assembled a Northern Masters Squad that boasts some experienced players and some newcomers to the representative Touch scene who might cause a few upsets.
Good to see Rob Bowden return to the Masters Touch arena. Liam Lawton could be a new player to watch out for.
South East Samurai's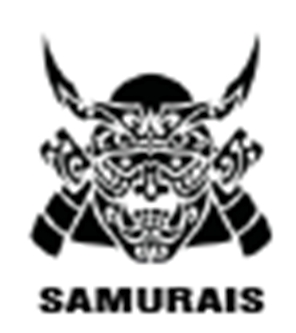 Southern Suns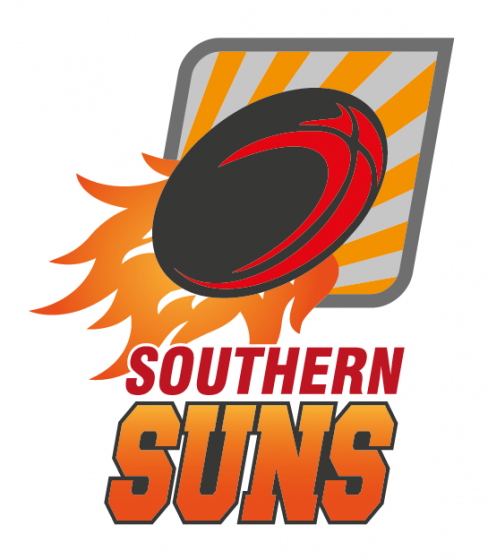 U18s
Midlands Cubs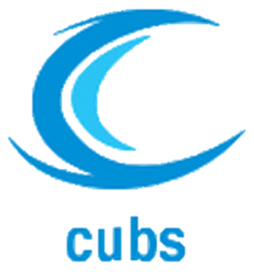 Northern Stars
Southern Mavericks