ETA Head Physiotherapist is heading to the Commonwealth Games!
Emma Knott, head physiotherapist for the ETA is heading to the #Glasgow2014 Commonwealth Games, the week prior to this years European Championships.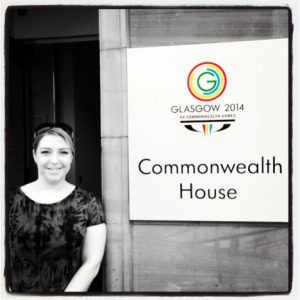 Based at Hampden Park, the athletics stadium. The role of Physiotherapist at Glasgow 2014 will be to provide assessment and treatment of both athletes and Games officials who may present with either acute or chronic sports related injuries.
Emma 's role will be based at either the Polyclinic at the competition venue or on the field of play. Emma is hoping that she might get the opportunity to see some of the athletes in action at the side of the track such as Mo Farrah, and the eagerly anticipated (but not yet confirmed) Usain Bolt! The role will see Emma working as part of a multi-disciplinary team, with colleagues in other specialties such as Podiatry, Emergency Medicine, Orthopaedics and Sports Medicine.
There were over 50,000 applications to volunteer at the games with 15,000 volunteers being picked for a range of diverse roles from drivers to meet and greet personnel and medical team members.
Emma's journey began in January 2013 when she applied to be part of the medical team and she was selected for interview and visited Glasgow in May of that year for interview. Last week she attended the first of many training sessions for the workforce orientation training where the CWG2014 uniform was unveiled!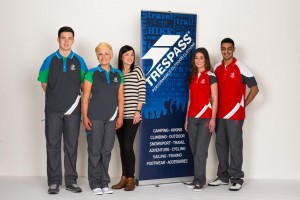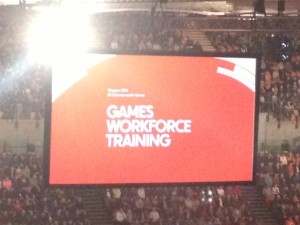 Emma was shortlisted due to her experience over the last 11 years, including her experience with athletes and sports first aid qualifications, which includes her work with the ETA. She hopes that the commonwealth games experience will enable her to build on her clinical skills and working alongside other clinicians will provide the opportunity to learn more about working at such a large sporting event. This experience will be great preparation for the European Championships in Swansea.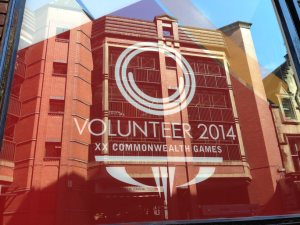 When asked, "What are you most looking forward to about your role?"
Emma quoted: "Meeting new people from all walks of life and being in the thick of the action of such an exciting and life-changing event. This really is a once in a lifetime opportunity and as a physio I feel this will be a unique experience to use my skills at such a unique occasion."
Emma will be visiting Glasgow several times in the next few months as her volunteering experience begins and specific role training will get underway. She is getting used to the media attention as she was picked to be 'Clydesider' of the week in February, the name given to all the volunteers taking part in the CWG 2014.
See her interview here:
http://www.glasgow2014.com/feature/clydesider-week-%E2%80%93-emma-knott