Touch makes inroads into Lincoln
Last month, 14 people from Lincolnshire took part in an intermediate coaching course at Lincoln rugby club.  Organised by England Touch Association and Paul Farrington, the course was a great success and a huge stepping stone for touch development in the Lincoln area.
The attendees gave some great feedback which will allow us to tailor the courses further and allow us to extend this across the country.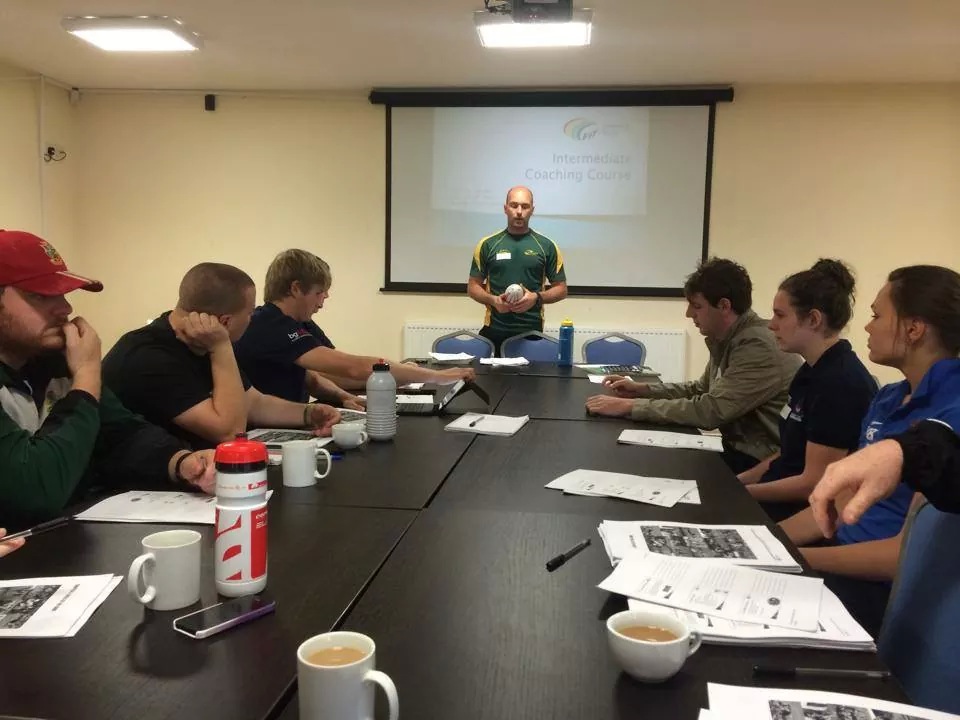 Not everyone enjoyed the classroom work and preferred to be outside running drills but all agreed that it was worthwhile and helpful.
" I felt the coaching course went really well, it allowed us to ask about anything we were unsure about and the group work helped us support each other and overall helped emphasise the team philosophy that helps with coaching" 
said Charles Gould
Special thanks to Paul Farrington for a great weekend, Matt Barton and Lincoln rugby club for hosting us  and, of course the participants.
We are the players. We are the supporters, willing us on. We are the medals, waiting to be won. We are the touchdowns, waiting to be scored. We are the men and women of all ages. We are the talent of today. We are the potential for tomorrow. We are one team. We are England Touch