#SchoolsTouch
With the growth of Touch across the country and the new U18 development squad recently announced, England Touch is taking the next steps to develop a Schools Touch programme and we need your help. Touch is an ideal school sport, with minimal contact year groups and boys and girls can be mixed. In addition, no specialist equipment is required, just a ball, making it so simple to deliver in PE lessons or as an After School Club. A number of schools across the country are already playing Touch, and the sport is now being played at the School Games in some counties.
Did you know that Touch is also an option at GCSE level?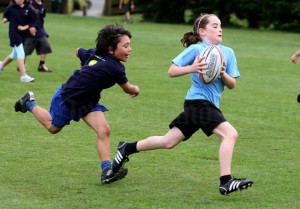 With the potential for the sport to be huge at secondary school level, England Touch is developing specialist resources for schools to deliver Touch in line with the National Curriculum, to meet the needs of PE teachers and to engage more players than ever. An Education Group is being established to shape the programme and we would like to hear from any teachers with an interest in delivering Touch in their school, to try resources, provide feedback and help facilitate the growth of Touch in their region, through competitions.
If you would like you register your interest in the ETA School Touch programme please email:
Paul@englandtouch.org.uk
If you are interested in being part of the Education Group, and have relevant Touch playing/coaching experience as well as the teaching experience, and can volunteer time to this project, please contact: Paul@englandtouch.org.uk, outlining your interest and relevant experience.
#SchoolsTouch