'Spring Chick' Women's Touch Tournament
The 29th March saw the inaugural Spring Chick women's touch tournament take place at Chippenham Rugby Club.
This tournament was jointly hosted by the Bristol Fijians and Chippenham Rugby Club.
Thirteen teams had amassed from around the British Isles in a bid to grab the inaugural Spring Chick title. Teams were divided into three pools, with the action happening on three pitches. There was a generous sprinkling of international talent, right next to teams who were trying out the touch rugby code for the first time.
Listen here to Spring Chick organiser, Jen Palmer
As this was the first time this tournament has been run we were overwhelmed with the amount of teams that entered, with many travelling from far and wide, including a team flying in from Dublin.
Thankfully the tournament lived up to its name, with a weekend of spring like weather that seemed to spring from no-where!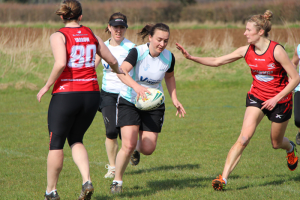 One of the main aims was for it to be a development tournament for Women. Therefore clubs were encouraged to bring along girls who were relatively new to touch or had maybe only played mixed touch to show them what the Women's game was all about. So it was great to see so many new faces mixed in amongst more experienced players.
The winners of the prizes that were up for grabs were as follows:The Spring Chick was also used as a platform to develop referees in the South West. Many new or relatively inexperienced referees took part and did a great job, with 6 referees completing their Level 1 assessment at the tournament.
Cup Final – Mixers vs Thames Valley Vixens. Mixers won 4-2
Plate final – Cambridge vs Oxford. Cambridge won 3-1
Bowl Final – Chippenham-Bath Cheetahs vs Purple Cobras (who replaced Dublin Diva's). Cheetahs won 3-1
Most Valuable Player award
Del Tupuhi – Bath and Chippenham Cheetahs
Most valuable Referee
Jake Hyland – From Chippenham (and completed his L1 assessment)
Due to the success of The Spring Chick, we are planning on making this a regular fixture in the European Touch calendar. Look out for it this time next year and help us make it an even bigger and better event!
Lots more of photo's of the day, here: 
http://acsportscentre.com/spring-chick-womens-touch-rugby-tournament/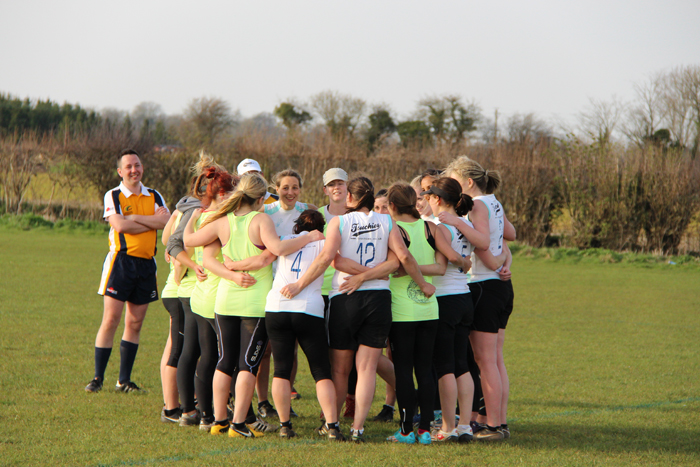 Want to get involved in more Women's Touch?
Look what's happening in London right now:
http://www.englandtouch.org.uk/index.php/2014/03/ladies-only/
Listen to more from the BBC
If you would like to hear a little bit more about the tournament BBC Wiltshire did their grassroots sport programme pitchside from 12- 2pm, and they interviewed a few of the organisers, players and refs. 
http://www.bbc.co.uk/programmes/p01tctm8