1st Community Coaching Course of 2014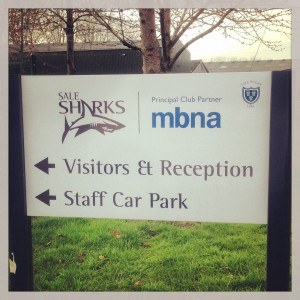 The ETA put on it's first Community Coaching Course for 2014 last Sunday 30th March at the
Sale Sharks
training ground in Carrington, Manchester.
The course had 19 participants from all over the North West of England and it covered topics such as 'The role of the Community Coach', 'Communication', 'Group Management', 'Playing Rules' and a practical session on 'Playing Skills'.
We had a very willing and vocal group in attendance with various questions being asked.
The group was a split of current Rugby coaches, enthusiastic newbies and even some ex internationals looking to learn about our great game.
They were passionate about the game and wanted to know how they can best utilise their current skills to coach Touch. There was a very keen in interest in group management strategies and also the playing skills session.
The ETA would like to thank Sale Sharks for the use of their venue for the course.
Related pages: